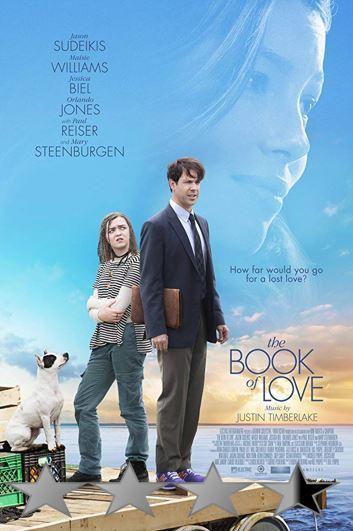 Director: Bill Purple
Writer: Robbie Pickering, Bill Purple (Screenplay)
Starring: Jason Sudeikis, Maisie Williams, Jessica Biel, Mary Steenburgen, Orlando Jones
Plot: Henry is an introverted architect. After the death of his wife in a car accident, he sets out to help Millie, a homeless teen, to build a raft to sail across the Atlantic.

Tagline – How far would you go for a lost love?
Runtime: 1 Hour 46 Minutes
There may be spoilers in the rest of the review
Verdict: Charming Grief Battle Drama
Story: The Book of Love starts when architect Henry Herschel (Sudeikis) loses his pregnant wife Penny (Biel) in a car accident, broken he needs to take time away from work, he notices homeless teenager Millie (Williams) searching for scraps.
When Henry learns what Millie is planning, he decides to jump in and help her with the project to build a raft to sail across the Atlantic, this gives him a new lease for life, to help someone follow their dream.
Thoughts on The Book of Love
Characters – Henry Herschel is an architect on the verge of a big promotion to partner in the company, and a baby, his life however is turned upside down when his wife is killed in an accident. Filled with grief he meets teenager Millie who he helps with her project, taking his mind off his loss. Millie is a homeless teenager, well she is forced to live with her estranged Uncle and she wants to build a raft like in the journal she finds. She believes she is doing the right thing as she is dealing with own problems. Penny is Henry's wife who even after her death gives him guiding light to help Millie. Julia is the mother-in-law wanting the best for Henry as her own way of dealing with the loss of her daughter.
Performances – Jason Sudeikis continues to show that he is delightful to watch in these drama-comedy roles, he shows enough grief and hope to make you believe that he has been the one to lose his wife. Maisie Williams is good for the most part, but she does struggle to maintain the accent through the film.  Jessica Biel and Mary Steenburgen both give us good performances in the supporting roles.

Story – The story follows a grief ridden man that decides to help a teenager with her own problems in an attempt to cure his own problems only to there to help cure her problems. This does have sweet moments as we see how the lives have been turned upside down by their own tragic losses and the moments where they can help support each other, we do however deal with grief in a realistic way, being left empty in need of something to keep us going. The glaring problem is the repeating of the facts about people dying, we just don't need this on repeat to get the point, as we know the focus on the story is, enjoy life however difficult moments have been.
Settings – The film is set-in small-town America, well the suburbs, which shows us how life can change in an instant in this world no matter who or where you are.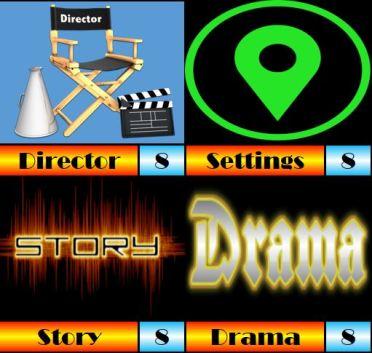 Scene of the Movie – Closing shot.
That Moment That Annoyed Me – Maisie Williams accent.
Final Thoughts – This is a charming movie that gets the message across well, we get to see just how grief can be processed by the people suffering from it.
Overall: One of the dreamers to see where people can make it.
Rating

Advertisements