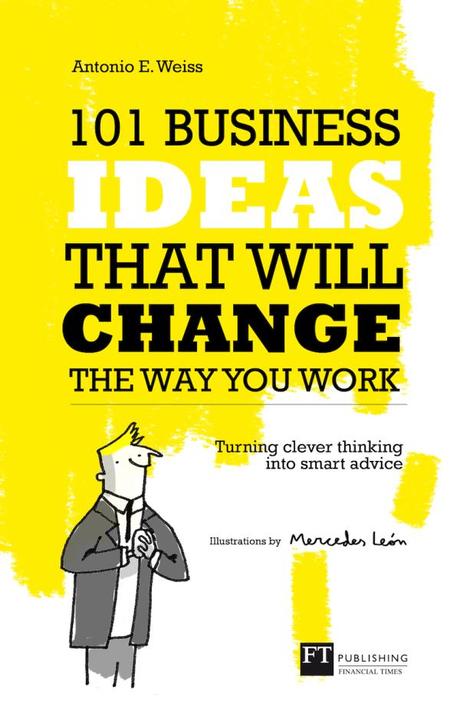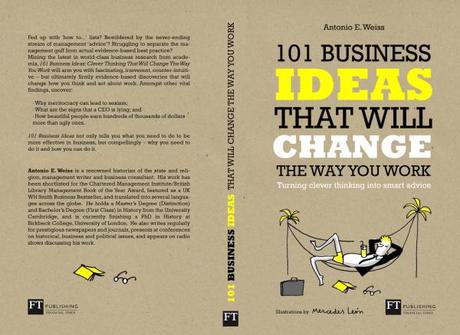 The book Business Ideas: Clever Thinking that Will Change the Way you Work, written by Antonio E. Weiss and with (101 or more!) illustrations by Mercedes Leon (me hehe) is now on the shelves of at least WHS Smith (I know, but I can't help) and on Amazon. It's not very expensive and is a true delight for curious readers and of course for the businessman we all carry inside, so I would definitively recommend it (I won't make extra money so trust me when I say it's worth a reading).
I'll be at the presentation which will take place at Pearson's HQ in Strand, London, on the 7th October. Will probably update with pictures shortly. Shortly. Probably.
http://www.amazon.co.uk/101-Business-Ideas-Clever-Thinking/dp/0273786199
*The images are (top far above and a bit below) the proposals I gave but were sadly discarded so what you'll find is one similar to the first yellow one.
51.508129
-0.128005