Jodhpur was our next stop after Pushkar. We met a friendly rickshaw driver at the bus stop and he took us to our hostel, a really lovely quaint place which had some views of the Mehrangarh Fort. We had lunch and decided to wander around by foot to the old city and markets. It was an interesting walk, plenty of narrow streets filled with colourful houses, children giggling and shouting hellos to us, stalls selling sweets and sarees. The old city was centred around a clocktower with the Fort looming in the background. We walked around the markets which were very local, we didn't spot too many tourists around.
The following day, we had breakfast at a stall in the old town famed for their omelettes (after spending a fair bit of time trying to figure which was, in fact the correct stall). I had a plain omelet (was still recovering from stomach issues) but have to admit, it was pretty good. We then walked up along a winding road to the Fort (located 122 metres above the city) for a visit. The weather was warm and while it was a long, sweltering walk, it was worth it.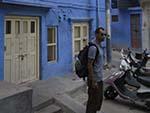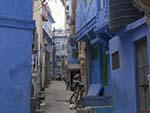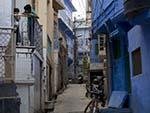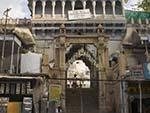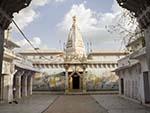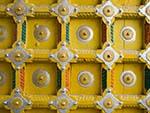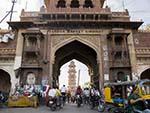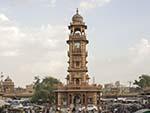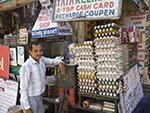 Mehrangarh Fort
The Mehrangarh Fort was one of the most spectacular forts I'd visited, filled with brilliant palaces. The view from the top of the fort to the surrounding city is marvelous and allows you to understand why Jodhpur is known as the Blue City.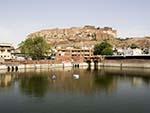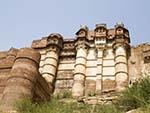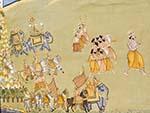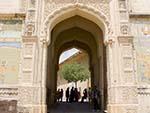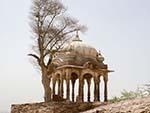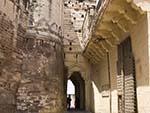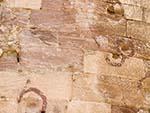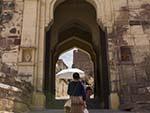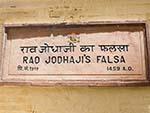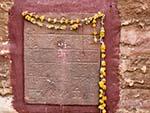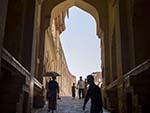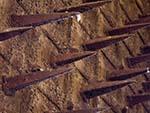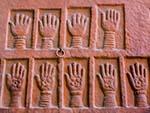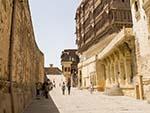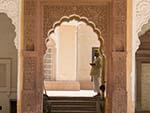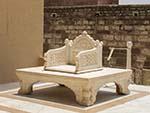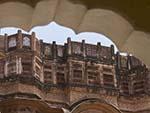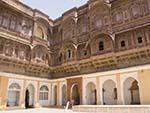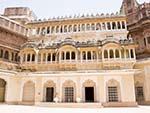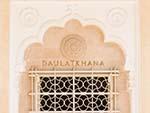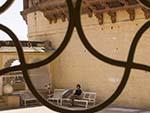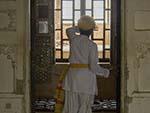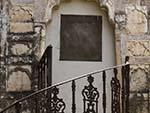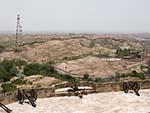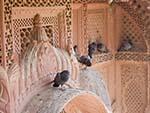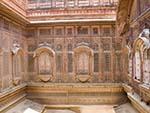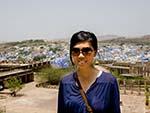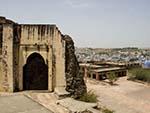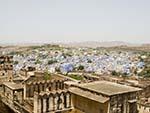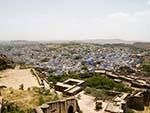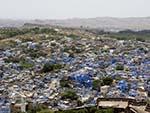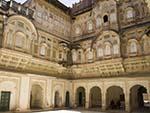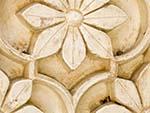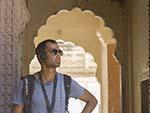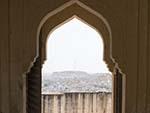 Treasures of Mehrangarh Museum