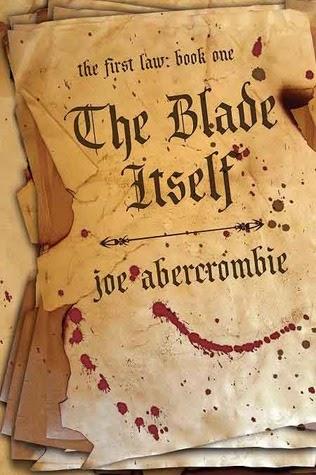 Inquisitor Glokta, a crippled and increasingly bitter relic of the last war, former fencing champion turned torturer extraordinaire, is trapped in a twisted and broken body - not that he allows it to distract him from his daily routine of torturing smugglers.
Nobleman, dashing officer and would-be fencing champion Captain Jezal dan Luthar is living a life of ease by cheating his friends at cards. Vain, shallow, selfish and self-obsessed, the biggest blot on his horizon is having to get out of bed in the morning to train with obsessive and boring old men.
And Logen Ninefingers, an infamous warrior with a bloody past, is about to wake up in a hole in the snow with plans to settle a blood feud with Bethod, the new King of the Northmen, once and for all - ideally by running away from it. But as he's discovering, old habits die really, really hard indeed...
...especially when Bayaz gets involved. A bald old man with a terrible temper and a pathetic assistant, he could be the First of the Magi, he could be a spectacular fraud, but whatever he is, he's about to make the lives of Glotka, Jezal and Logen a whole lot more difficult...
***
Logen plunged through the trees, bare feet slipping and sliding on the wet earth, the slush, the wet pine needles, breath rasping in his chest, blood thumping in his head. THE END
(@gollancz, 8 June 2009, ebook, 536 pages, bought from @AmazonKindle)
***
***
I'm clearing out some of the unread kindle books I've had the longest and The Blade Itself happened to be next on my list. I bought it on impulse as it sounded like a good read and it was on sale for 99p - win-win. The Blade Itself combines elements of a fantasy novel and historical epic. The book reads as its set in ancient times. There are hints the book is set in an alternative world similar to ours such as the region of Angland (England anyone) and the Northmen seem very like Vikings. Anyway, I digress. I was pulled into the book within a few lines and it captivated me until the final page. I thought this was a terrific book, with a great plot and full of fantastic characters. I will definitely read the rest of the trilogy.