Today's post marks the end of my mini-focus on Queenstown, New Zealand, as well as the start of a new series on long-term travel which I'm calling, as you can see above, The BIG Trip. For this, I'll be tracking down folk who have embarked upon journeys of epic proportions – people who have well and truly gotten past the cocktails-by-the-hotel-pool stage (although that never hurts) and under the skin of their chosen destination. They'll share the good and bad that comes when travel becomes your life (for a time at least) and the road, your home.
To kick things off is a man who recently spent two months riding the mountain-bike trails of New Zealand, slowly making his way north to south. Mischa Pringle is actually a friend from my University of Tasmania days, and besides his enthusiasm for bikes he's also a talented photographer who quite literally seemed to be kicking himself with amazement at the scenery around him. I am seriously impressed with the portfolio of images he built up and documented on his blog Roll South, not least because he's managed to create so many interesting, decidely un-geeky landscapes.
Mischa has kindly answered my questions for this, the pilot post of The BIG Trip. Let me know if there is anything else you think I should be asking – I'm here to serve!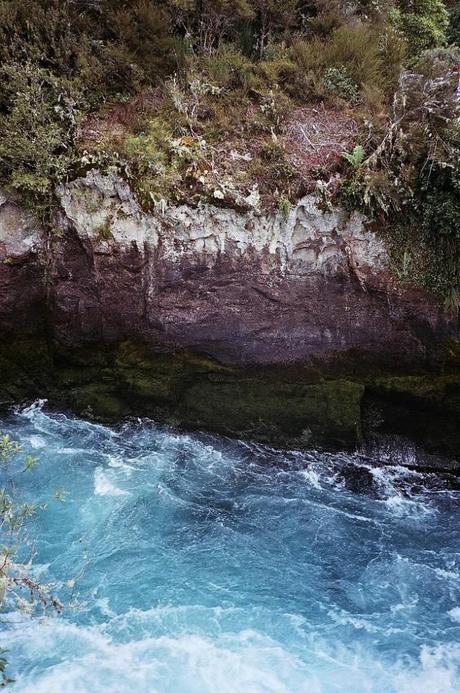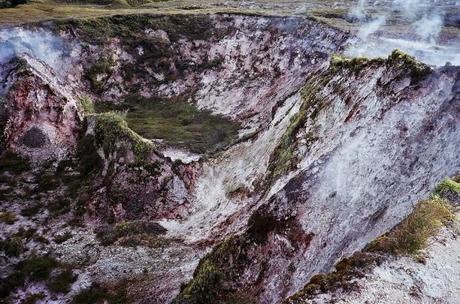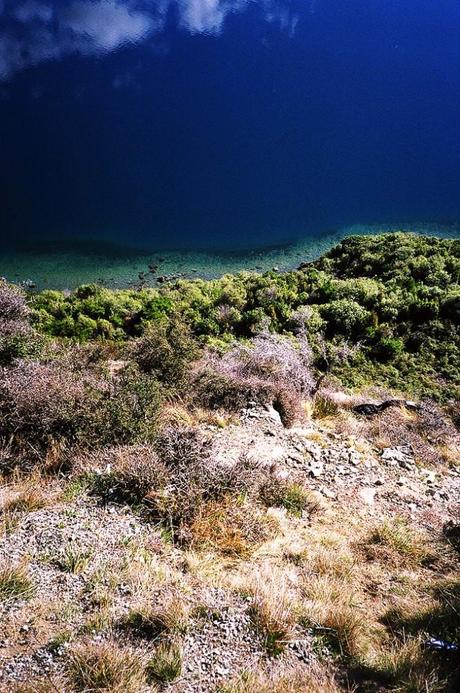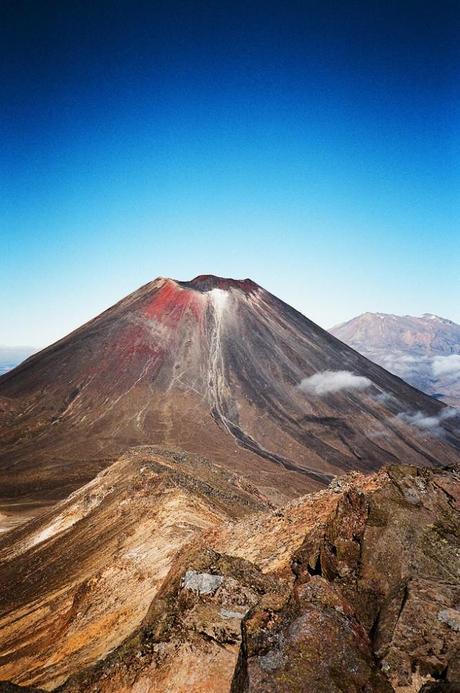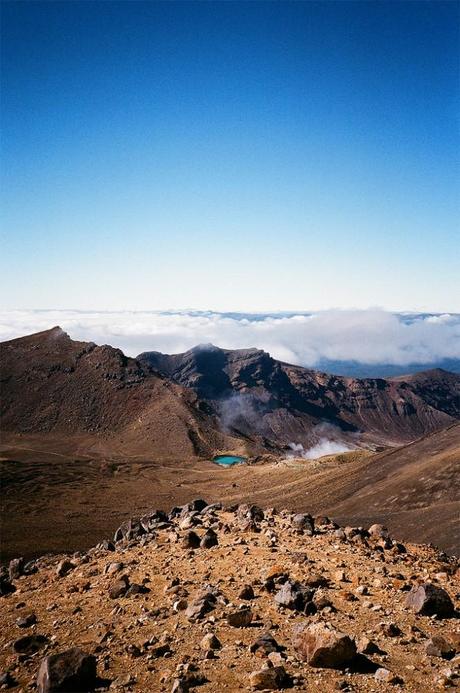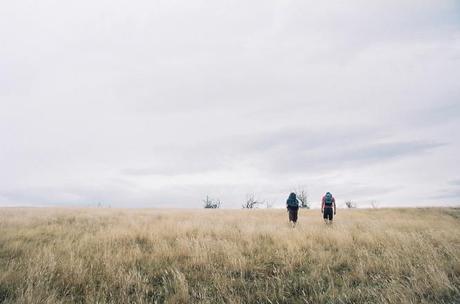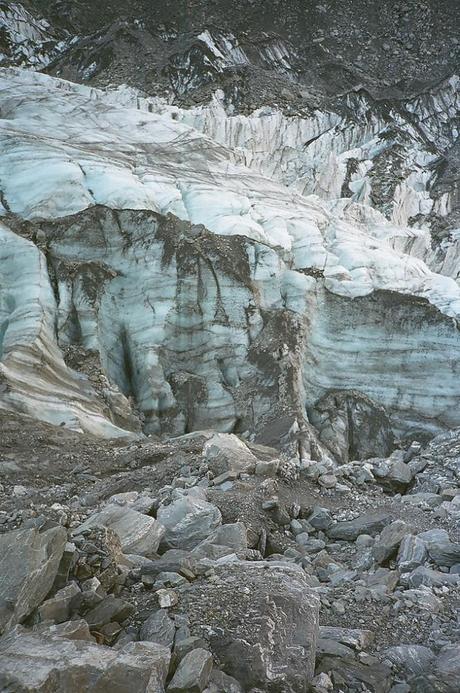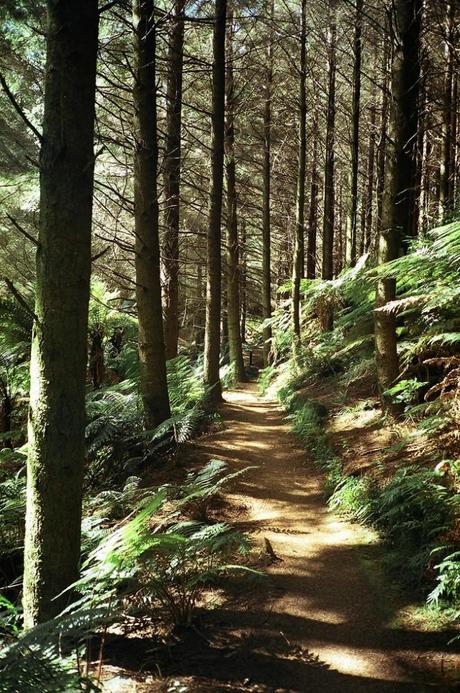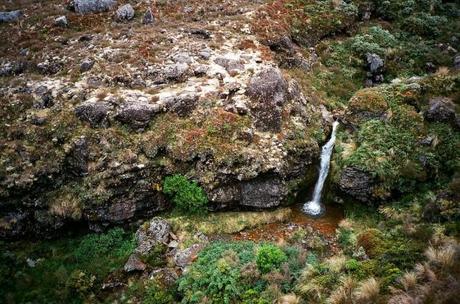 Tell us about your trip in a nutshell.
I started in Rotorua (on the North island), and made my way South over a couple of months. My final destination was Queenstown (on the South Island), but the bit in the middle I left fairly unplanned. The idea was to mountain bike as much as I could, so once I'd done enough riding at each town I'd move on to the next place. I eventually made it to Queenstown without breaking any bones, so I think I can call it a success.
Why New Zealand, and what led to you making this big trip?
New Zealand is kind of like Tasmania turned up to 11. While Tasmania has some amazing, ancient landscapes, New Zealand kicks it up a notch and turns everything epic. They're also a good 15 years ahead when it comes to mountain biking advocacy and infrastructure. A bit of cabin fever back home, a craving for riding rad trails, and the ease of getting here made New Zealand a pretty simple choice.
How did you get around? Were you on the bike most of the time or did you wimp out and hire a car sometimes!?
Travelling with a bike can be a bit misleading at times, 'cause I was actually traveling by bus for the most part. I'd unpack my bike in each town and ride the local trails, then pack it up again and jump a bus for the next town on. Occasionally I'd harbor thoughts of riding instead of taking the bus, but I wasn't really set up for it.
What are the best and worst things about long term travel for you?
The best thing is the feeling of freedom. There's something about being in a different country that makes everything feel a little less permanent, like you can just pick up and move on again at a moment's notice. The worst thing is missing friends and things happening back home, but that's generally pretty well balanced by the good times happening here.
Was there much (or any) culture shock?
I still laugh whenever I hear the word 'jandals', does that count?
You took some great photos during your trip. What camera gear do you travel with?
Thanks! I've got a little Olympus XA2 that I used while traveling. It's a great camera to travel with, as it's small, fast to use, and takes a great picture for what it is. For film I was using Fuji Superia 400 from the local supermarkets. I've since 'upgraded' my set-up a bit and now I'm often using an Olympus Mju and shooting Kodak Portra 400.
You must be a bit of a NZ expert by now – can you recommend any particular experiences?
Most of my experiences were on the bike, so I have to recommend Rotorua, Nelson and Queenstown. Rotorua for the most amazing mountain bike park and trail riding, Nelson for the awesome back-country riding and great beer, and Queenstown for the gondola accessed bike park, the huge variety of riding, and the stunning views in every direction! Off the bike I'd definitely recommend checking out the glaciers on the West coast of the South island. And do any walk you can find, you won't be disappointed. The whole country is filled with amazing places and friendly people, you really can't go wrong.