The Big
Lockdown
Glow Up
And The Winner Is
After nearly 150 entries and over 1300 votes – and a whole lot of DIY-ing – we are happy to announce the winner of our Lockdown Glow Up competition as, Gareth Hutchings!
Congratulations Gareth, you've won £1000 to spend with BestHeating or our competition partner, Big Bathroom Shop!
By the slim margin of just 56 votes, Gareth's beautiful bathroom glow-up was voted as your favorite entry in our inaugural Lockdown competition.
We dropped Gareth a line to find out about his entry, how he'll spend his winnings and how he managed to get the glow up over the line before his new baby, Albie, was born.
Before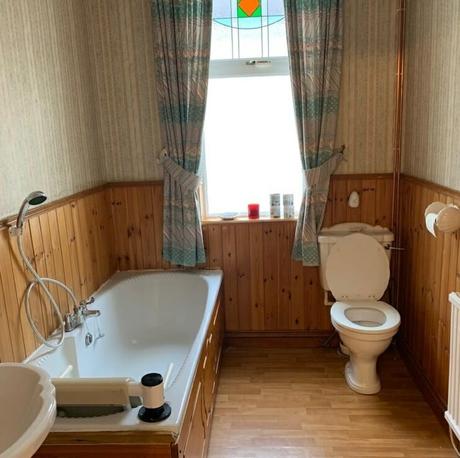 After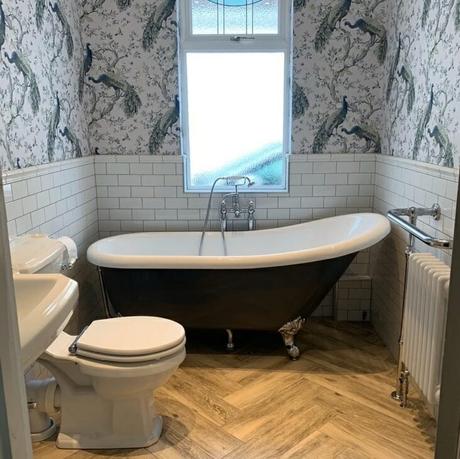 A carpenter by trade, Gareth usually specializes in loft conversions and home extensions, but with no chance of doing work on anyone else's home – because of the nationwide lockdown – he began work on his own home instead.
And what a job he did.
From tiling & wallpapering to plumbing & flooring, Gareth has transformed his old tongue and groove bathroom from a tired looking space into a comfortable traditional oasis – a great place to hideaway from new baby duties perhaps?
Replacing the old wooden look with clean white subway tiles and period features has truly created a lockdown glow up to be proud of.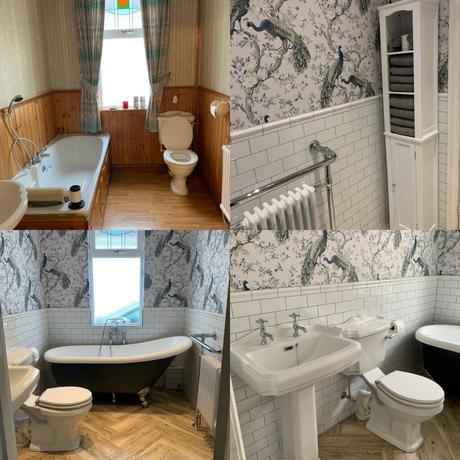 As nobody was allowed into Gareth's home during lockdown, the joiner no doubt learned some new skills during his DIY project, but he did get a little expert advice along the way.
With the help of modern technology, Gareth video called his brother – a qualified plumber – to help him discuss the why's and wherefores of his new bathroom layout.
From boxing in old pipework and moving his bath and toilet around, Gareth successfully managed to make a smaller bathroom look far more spacious and appealing.
We are particularly fond of the look he has created, and we know our friends at Big Bathroom Shop have also been impressed with his achievements – as were the 482 people that voted for his entry!
So, what does Gareth think he will spend his winning £1000 voucher on, surely not more bathroom products?
Before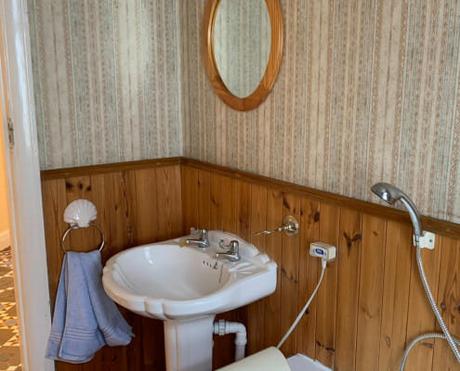 After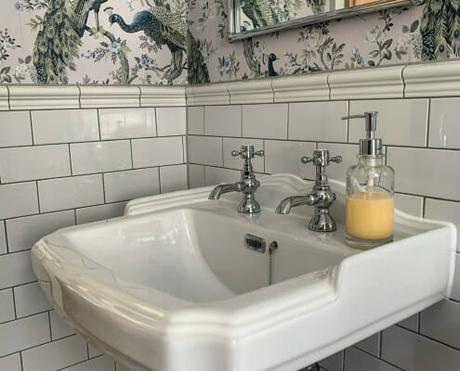 Well, amazingly, yes. It will be bathroom products that Gareth and his family spend the winnings on.
He and his partner are still in the process of renovating their bungalow, so there is a lot still to be done.
When told about his successful entry, Gareth said: "The prize could not have come at a better time for us, and it's a really nice reward that has made all the hard work worth it".
The next job on his DIY list is an en-suite and maybe some new radiators, so the prize is going to be well spent!
Good luck with it all Gareth.
On the evidence of your winning entry, we have no doubt you'll do a fabulous job whatever you choose to upgrade.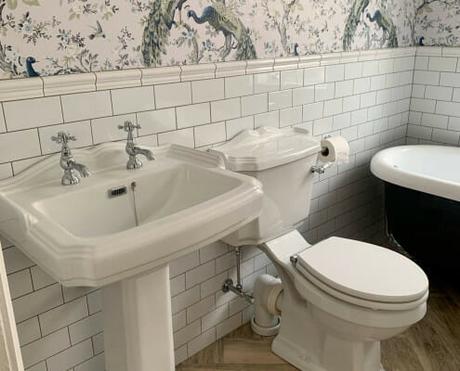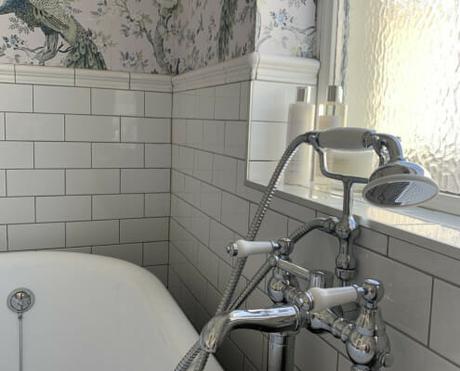 Thanks To Everyone
On behalf of everyone at BestHeating and our friends at Big Bathroom Shop, we'd again like to say well done to Gareth and say a huge thank you to everyone that took part in our Lockdown Glow Up competition.
Thank you all so much!
You all created some amazing projects and achieved so much in what we know has been a very stressful time for everyone.
We hope you stay safe and continue to enjoy your brilliant lockdown glow ups.
Thank you all!