Metal forming tasks are various and complex. Manual DIY tools that cost about $20 help handy house owners in their everyday repairing chores. Meanwhile, when you look for hydraulic equipment for the industry that is still mobile and portable, the choice is not easy.
Professional builders or craftsmen consider their metal forming purposes, the bender's capacity, flexibility, performance and ease of use. Durability and safety also matter as the equipment's lifetime is 10 years or more.


According to Wikipedia, tube bending is a comprehensive term for various metal forming procedures. Round, rectangular and square tubes are processed, using heat or by cold forming method. All metals such as steel, aluminum or copper can be processed.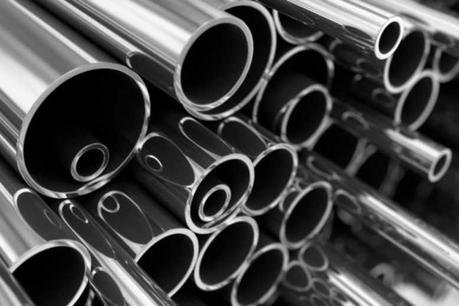 Tube-bending procedures are freeform or form-bending that is press and rotary draw bending. Roll bending can be applied to change the pipe's bend radius. Cutting is also a kind of tube bending procedures, and various shapes are enabled: flat and square, reinforcing bars and pipes.
Therefore, tube bending equipment is various and complicated. We highlight tools of different types that are still designed for metal forming purposes, being quite affordable for industrial metalworking application, high performance and durability. We select the best tube bender in any equipment category.
Meanwhile, the equipment is to be properly installed, adjusted and used. Instructional manuals and video commercials help metal formers to clear up all daunting issues and start working fast and easily.
So, be careful, wear protective gloves and clothing (jackets), metal safety glasses (goggles), helmets, use earplugs. Avoid the equipment overheating and take all the necessary safety precautions. Let your work be safe and efficient as the tools we offer herewith really enable it.
Best tube benders
The Hydraulic mobile bending table still has not been heavily reviewed. It is really new and innovative. It is made in the USA by an experienced and reputed, family-owned business, protected by a US Patent (No. D667, 469). Therefore, it's price seems to be excessive, but it's quite reasonable.
The equipment is obviously designed for industrial and commercial applications helping the crew (operators) to do the job fast and easily, to be more productive. It is used by the companies providing remodeling and electrical services to the households.
The machine is heavy duty, designed for bending tubes of any diameter at 16-90 degrees. Therefore, the table can be called the best tubing bender for the money.
Flexibility
The basic MBT benefits are its mobility and maneuvrability. The crew can move it anywhere they need it, adjust it within a few seconds, bend any metal tubes, including large and solid ones. It fits 36" wide doors that is standards ones. Swiveling wheels lock securely into place. The table is equipped with fork pockets that make its transport, moving and lifting with a fork truck easy and simple.
Durability
The table is rigid and feature-rich. It is constructed with heavy gauge steel and equipped with reliable, rugged rubber wheels that add maneuvrability. The bender is provided with limited manufacturer's warranty.
Capacity and Performance
The equipment simplifies difficult and complex bending operations, increasing accuracy, reducing bending time. The machine is dedicated for bending rigid conduit and tubes up to 4 in. in diameter that is sufficient for any house remodeling needs. The equipment uses vice-chain for accurate bends.
Ease of Use
The table is convenient, quick to set up. It is very compact and easy-to-adjust. Bench-high, vertical bending allows perfect control and movement freedom for the operator. The table stores all the necessary components carriage assemblies, that saves crew precious time. It is equipped with a ram positioner that is easy to set.
A basket to hold a hydraulic pump is attached. Steel pegs for storing saddles and shoes are available. Storage for the bars is provided, as well.
Cost
The bending table is a bit expensive, but the price is very good. As the equipment is designed for industrial application. It is useful to increase productivity. So, the investment is quite wise and justified, as it pays its way very soon.
As the product is still new, please, read the instructional manual attentively and watch a video review for your information.
Pros:
mobility and maneuvrability;
compact design;
all-in-one solution;
enhanced operation period;
easy to transport, set up and use.
Cons:
Product information:
dimensions: 32*68*44 in.
weight: 149 pounds;
weight with all components: 1326 lb;
capacity: up to 4" rigid conduit;
length of the table: 67";
overall height (w. pump): 41";
overall width: 31-1/2";
color: green.
The famous Hitachi Power Tools Company produces multiple professional-grade devices for carious applications, including metalwork, concrete, woodwork, cutting, drilling and fastening. This product is their superior innovation.
It is designed for easy on-site rebar (reinforcing bars) installation, for professional concrete installers. The tool reduces the installation cost, so this investment is really good. The machine is called the best by affordable bender review as it's simple, portable and precise. Variable speed trigger is large, ensuring excellent control.
Flexibility
VB16Y is easily transportable. It can be used directly on the jobsite, bending and cutting rebar. Portable design promotes maneuvrability. Pre-drilled base is suitable for mounting to a work surface.
Durability
Cutter life is designed for more than 5,000 cuts. Two replaceable cutting anvils are available. Lasting durability is empowered by metal construction and internal gears.
5-year limited warranty is provided. Made in Japan.
Capacity and Performance
530 W power is sufficient to bend uniformly Grade 60 rebar of 3/8", 1/2" and 5/8" diameter. The machine is capable of bending 3 rebar pieces at a time. Maximum binding angle is 180 degrees. The cuts are completed in 3.1 second; the bends are performed in 5.1 sec. Precision is guaranteed by safety locks and variable speed trigger. Slow speed operation is possible.
Ease of Use
The tool is easy-to-use, stable due to two receiver points (for long rebar cutting), in spite of very low profile design. Pre-set dial is turned, enabling bending in any angle. The bending plate comes with reference marking, for easy position adjustment. The bends are pre-set for 180, 90, 45 and 130 degrees for consistency. Custom bends are also possible. One handed dial is easy to use.
Cost
A bit pricey, but powerful, capacious, portable and simple.
Handling instructions and a video commercial are provided for additional information.
Pros:
portability and maneuverability;
high capacity;
ease of use;
stability;
reliability;
durability.
Cons:
Product information:
dimensions: 25.8*13*12.7 in.;
assembled weight: 39.7 pounds;
voltage: 120V;
motor: 8A;
wattage: 530 W;
rotational speed: 0-16 RPM;
capacity:0.625;
blade type: single edge cutters (2 pcs.);
blade material: steel;
handle length: 5 in.;
material: aluminum alloy;
power: corded-electric;
color: silver/green/black.
The cutting saw is feature-rich and powerful. These are the main reasons why multiple customers select it. LC1230 is dedicated for cutting non-ferrous metals, iron and steel. It is suitable for cutting tubing, angle iron, conduit, channel and light pipes.
By nature, it's a circular cold blade that cuts efficiently all kinds of metals, including the ones that are hard to cut. That's why the tool is recognized as the best budget tubing bender, being safe, easy to use and extremely capacious.
Flexibility
The cutting saw is lightweight, portable and easy to use. But the range of cutting angles is not the best and the tool is not adjustable enough.
Durability
Stability is guaranteed by cast aluminum, large base. Carbide steel blade lasts 50 times longer than popular abrasive wheels. 1-year limited warranty is offered by the manufacturer.
Capacity and Performance
The performance is high due to powerful, 15-amp motor, producing 1300 rpm. The cutting capacity is 3.5" (at 45°) - 4.5" (at 90°). The saw enables 4 times faster cutting than abrasive saws. Accurate, clean, burr-free cutting is enabled that is cost-efficient and impressive.
Ease of Use
The D shaped, rubber handle in very comfortable designed for easy gripping. It is provided with a lock-off button to prevent accidental starts. Brushes are externally accessible; guide plate is virtually tool-less. Socket range enables convenient and easy blade changes. Collection tray for waste disposal is available.
Cost
The saw is quite affordable in comparison with the similar tools.
Socket wrench safety goggles and a switch are included, as well as carbide-tipped blade.
An instructional manual is enclosed for your reference and an online review is available for visibility.
Pros:
powerful motor;
adjustability;
several carbides available to re-sharpen the blades;
good design and ergonomics;
minimal vibration;
easy to transport.
Cons:
the chain can cause falling down;
not the best for heavy materials;
loud sound;
not adjustable enough.
Product information:
item dimensions: 20.3*12.1*23.7 in.;
weight: 42.5 pounds;
wattage: 1650 watts;
amperage: 15 Amp;
voltage: 120 V;
blade diameter: 12" (305 mm);
arbor (hole) diameter: 1" (25.4 mm);
speed (no load): 1,300 RPM/min.;
overall length: 20-1/4in.;
blade material: carbide;
power: corded-electric;
color: blue.
The hydraulic rebar cutter that is promoted by Mophorn Company is dedicated for cutting steel bars. It is commonly used for construction, coal mining, highway, bridges and railway renovation, steel production purposes.
This affordable bender is lightweight, environment friendly and extremely fast.
Flexibility
Any cutting angle is possible. The cutter is portable, appropriate for high-altitude operations.
Durability
The cutter is long-lasting and reliable and it is solid enough to cut hard metal. It does not produce iron debris; thus, iron flows and fire burns on the body are eliminated.
Capacity and Performance
The tool cuts off a bar within 5.5 sec. that is extremely fast. Powerful motor is suitable for heavy duty operations.
Ease of Use
The blades are replaced fast and easily. The saw is easy to operate and maintain due to fuel port. The tool design is ergonomic, perfect for comfortable operation. It is easy to clean, that extends the cutter's life.
Cost
The cutter is affordable.
3 Allen wrenches, 1 simple wrench, and a hydraulic oil bottle is available in the box. A detailed manual is enclosed as well. Please, study it before you purchase or start using the tool.
Pros:
fast operation;
heavy-duty, versatile application;
flexibility;
light weight;
ease of use.
Cons:
noisy as all tube benders.
Product information:
product dimensions: 19*6*10 in.;
weight: 54 pounds;
wattage: 1700 watts;
rebar diameter: 0.16"-1";
voltage: 110 V;
cutting speed: 3.5-4.5 sec.
power: corded-electric;
color: blue/silver.
2 foot pedals are included.
Cons:
Product information