Do you love your dad as much as he loves tennis? This Father's Day, five Dad the perfect tennis-y gift he will love!
Every Dad is different, but there's one thing that's certain about dads who play tennis: they like tennis gifts that they can actually use… that have a purpose.
So, whether you're a tennis player or not, we're here to help.
We've taken the guesswork out of finding the perfect gift for your dad. In addition to providing you with the ten best tennis Father's Day gifts, we'll run you through how to determine which is best for that specific tennis player on your list.
The goal here is to ensure you get the perfect gift for Father's Day (or birthdays or Christmas) without needing to know too much about the sport.
To start, you'll want to do a little reconnaissance and learn a few minor details about their current tennis gear.
Without being too conspicuous, find out what your dad already has. Chances are, he has what he needs to play the game, but that doesn't mean he has what he wants, or that he's even happy with what he has.
Maybe his tennis bag is outdated, or his shoes are wearing out and starting to fall apart. Look for the little details.
Often, men enjoy gifts that they can use – functional items. If it's going to improve their skills or make their time on the court a little more enjoyable, it's safe to assume that they're going to love it.
Our Top 10 Gift Ideas For Dads
Here's the breakdown of our top picks we're confident ALL tennis Dads will love, starting with the bigger ticket items first, because, well… they are freakin' awesome! And if you have siblings, you can split the cost ;-)
VESSEL Baseline Racquet Bag
If they've got a tennis bag, but it's tattered, dated, or they don't have an official racquet bag, and they're using an old backpack to drag all their gear onto the court, then the VESSEL Baseline Racquet Bag could be the perfect gift.
For starters, this isn't just a single racquet bag; it's designed to hold up to 6 of them with ease. Obviously, most recreational tennis players don't own 6 racquets (all at once), but they can use this additional storage space for a variety of other tennis gear and accessories.
Here are a few features that we love about this bag:
hold up to 6 racquets (2 in zippered thermal-insulated compartment and 4 in the main compartment)
main compartment is super spacious for all accessories and essentials
separate waterproof and ventilated shoe compartment
thermal-lines water bottle compartment to keep drinks cold
tons of pockets for organization
removeable shoulder straps for carrying by hand
$265 at vessel.com
---
ZERØGRAND Winner Tennis Sneaker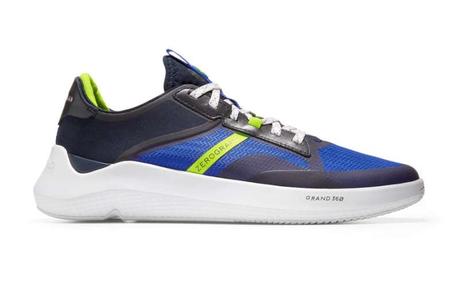 If your dad plays a lot, some new tennis shoes by Cole Haan could be just the gift he needs.
The brand recently just launched a new collection with options for both men and women to help boost your tennis game. The new shoe is called the ZERØGRAND Winner, and it's available in five cool color options and in both regular and wide widths.
There is a lot of quick moving in tennis, and these shoes are up for the challenge:
Supportive textile uppers with suede details and breathable mesh make lateral movements a breeze, while a padded bootie locks the heel in place.
A dual-density GRANDFØAM midsole provides a soft, springy landing.
A full-length rubber outsole with multiple flex grooves ensures maximum ground contact and quick pivoting.
And the additional perk is that they're fashionable enough to wear off the court, as well!
$130 at colehaan.com
---
TopCourt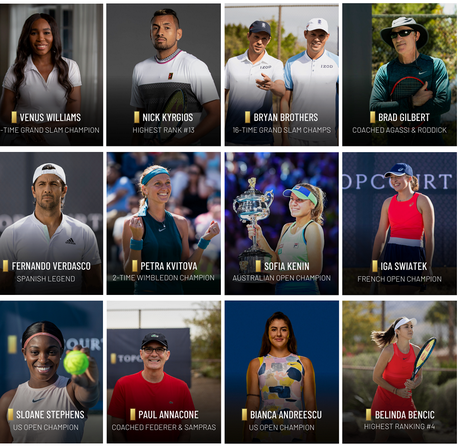 Give your dad the Father's Day gift that keeps on giving – a year of game-rocking awesomeness from TopCourt.
TopCourt is an online resource for tennis players who want to learn from the very best – and by that, I mean from ATP/WTA coaches Paul Annacone, Nick Bolletieri, and Brad Gilbert; from current and former top ATP/WTA tennis players like the Bryan Brothers, Chris Evert, Fernando Verdasco, Venus Williams, Nick Kyrgios, Grigor Dimitrov; and from up and coming super stars like Taylor Fritz, Denis Shapovalov, and so many more!
Currently, they have 100's of movie-quality instructional and inspirational videos from 50+ top tennis professionals, with 1 or 2 new player's series being added monthly. Check out sample videos on their Youtube Channel and you'll see what I mean!
They are the only online resource with this much information and game secrets from this many top professionals, and their goal is to eventually have them ALL.
This is an amazing gift that your tennis dad – and ALL tennis players – will love! And, if you get this for Dad now and he decides to continue the subscription, his annual payment will never increase. That's an incredible deal, considering the cost of tennis lessons from local coaches.
We are already subscribers so we know he'll love it! Matter of fact, we're so sure that Dad can try it out for 14 days for FREE – on us! You will need to give credit card information up front, however, you will not be charged until the FREE 14-day period is over – and there are numerous emailed reminders in case you want to cancel.
$180/year at topcourt.com
---
Wilson Pro Staff 97 V13
Does Dad need a new tennis racquet? The Wilson Pro Staff 97 V13 is one of the best around! Even Roger Federer thinks so, as that's what he uses!
The denser string bed offers more control, and with a little more muscle, you'll find you get plenty of power for those deeper shots. The lighter head also allow for a faster swing, which is especially great for handling opponents with bullet serves.
In my opinion, this racquet is perfect for intermediate to more advanced players who prefer a stiffer frame: aggressive baseliners with big swings on those deep shots, as well as doubles players and those who love to serve and volley.
$229 at wilson.com
---
Court Crate Subscription Box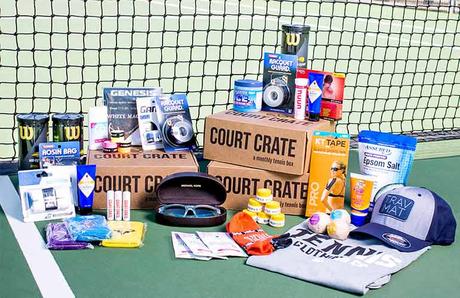 Here's another gift that comes monthly, only this one comes delivered right to your door. The Court Crate Subscription Box is for the tennis Dad (or Mom, as there are crates for women too!) who loves either discovering new tennis products or enjoying more of what he already loves.
Included in each "crate" are 6 – 9 tennis-y and sports related products, snacks, self-care, and/or apparel, guaranteed to be valued at well over the subscription price.
Currently, Court Crate offers:
One Time Gift
This is a one-time purchase
Expect to receive 6-9 products
Balls, grips, strings, shirts and more
Three-Month Plan
A box per month for 3 months
Expect to receive 6-9 products per box
Balls, grips, strings, shirts and more
$49 or $119 at courtcrate.com
---
Zepp Tennis 2 Swing & Match Analyzer
Maybe Dad is a techie who wants to improve his stroke technique, and in that case, the Zepp Tennis 2 Swing & Match Analyzer would make a great gift!
With this nifty tennis gadget, Dad will be able to:
Track key performance metrics for each swing including; stroke type, ball speed, ball spin, sweet spot and more
Smart rally capture technology automatically captures each rally Turning them into Individual clips for him to review
Automatically ranks him on the leaderboard using recorded match results. He can also challenge opponents to move up in the rankings
Join the community, he can check-in at courts he plays on, meet new friends, keep track of his match stats, and share his best moments
The Zepp sensor easily attaches to any tennis racquet to capture over 1, 000 data points per second, and wirelessly sends that info to his Smartphone or tablet via Bluetooth
$220 on amazon.com
---
Funny Tennis Dad T-Shirt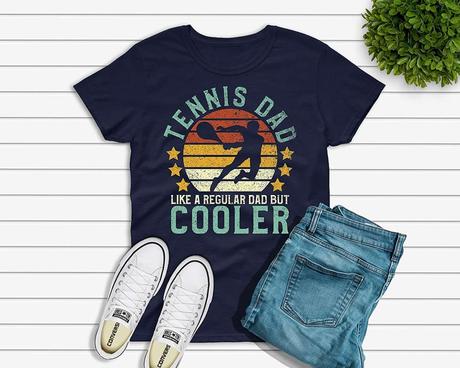 What tennis dad wouldn't want an awesome Tennis Dad t-shirt?
Amazon has literally hundreds of different tennis dad t-shirts in all styles and colors, but this one spoke to me. I'm not a dad yet, but I might buy this one now and wear it proudly for when I am!
It comes in 8 different colors, too, so one is sure to be perfect!
$19.99 at amazon
---
Tennis Mug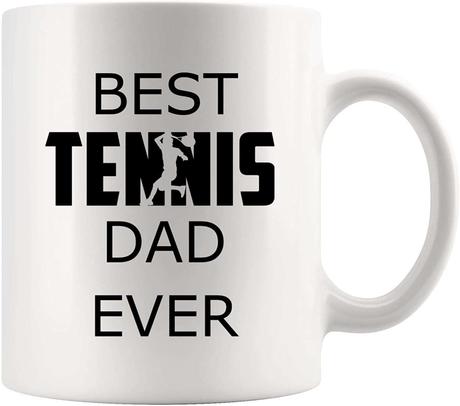 Is your dad a coffee drinker?
Show him how much he means to you with this great "Best Tennis Dad Ever" coffee mug. He will think about what a great kid you are every time he uses it!
$14.99 on amazon
---
Winning Ugly: Mental Warfare In Tennis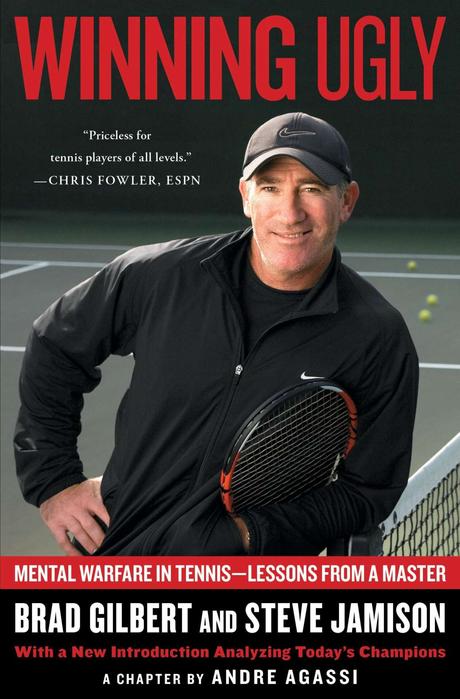 I can't recommend this book enough. It's on my list of best tennis books for a reason. Regardless of the player's current skill level, this book is a must-read.
Winning Ugly is not just a simple overview; it's in-depth, practical information that helps a player understand opportunities for increasing the likelihood of winning a match.
One of my favorite parts about the book is that it's incredibly actionable, and most of his strategies and tactics can be put to use without even having to step foot on a court.
If you're not familiar with Brad, he was a top 5 tennis player, who consistently outclassed players with significantly more natural talent than him and with his book, he can help you do the same. These days, Brad is a popular commentator for the ATP tour.
Newer players will benefit from Winning Ugly, but even seasoned tennis players with years of experience have something to learn from Brad Gilbert's advice.
$13.19 on amazon
YETI Vacuum Insulated Stainless Steel Water Bottle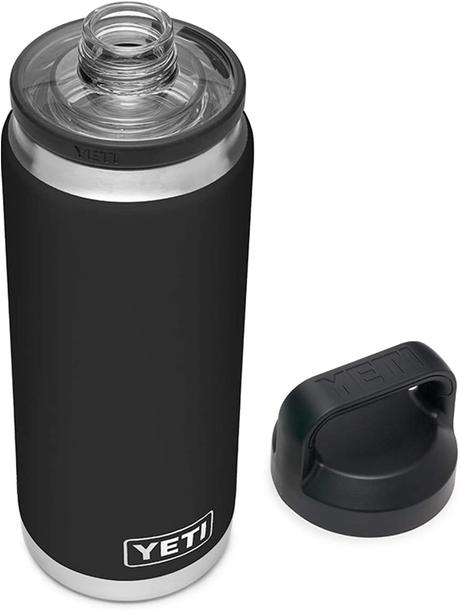 This is something that a lot of dads don't think to get because they just take a water bottle from the house with them to the courts. The only thing is that unless he's playing outdoors in winter, that water bottle will warm up with the air temperature.
Maybe Dad didn't think of this cool (no pun intended, lol!) water bottle himself, but you can get it for him, and this summer especially – he will be so glad you did!
The YETI Rambler 26 ox. Water Bottle is made of 18/8 stainless steel, built with double-wall vacuum insulation to keep cold drinks cold and hot drinks hot, and is always ready with the "No Sweat Design". It even comes in 16 colors, so one is bound to be your Dad's fave!
$39.98 on amazon.com