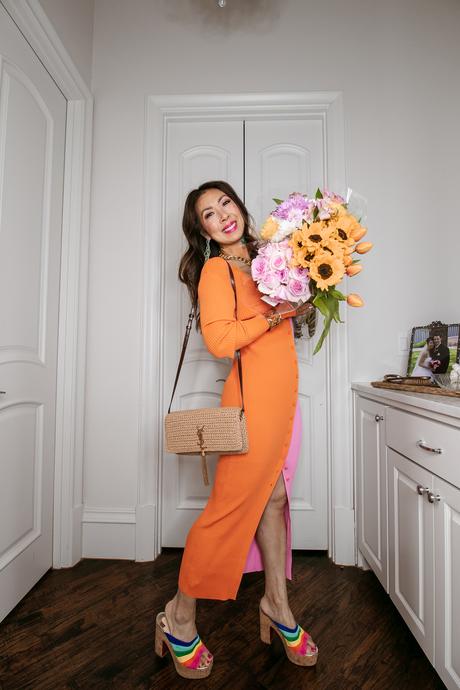 Happy Friday GlamFam!! If you know me, then you know I'm a dress gal! One of my favorite wardrobe pieces for Spring is a dress, and they are so easy to throw on and make a maximal impact with minimal effort. There are so many to choose from this season so let's take a second to break it down and check out the latest Spring dress trends. Some you already know, and some are new for the season. I have a dress from each trend except for the cutout dress, but I'm willing to try it!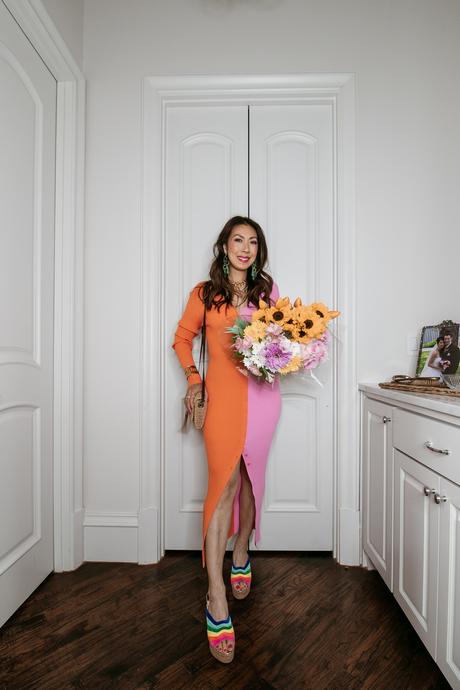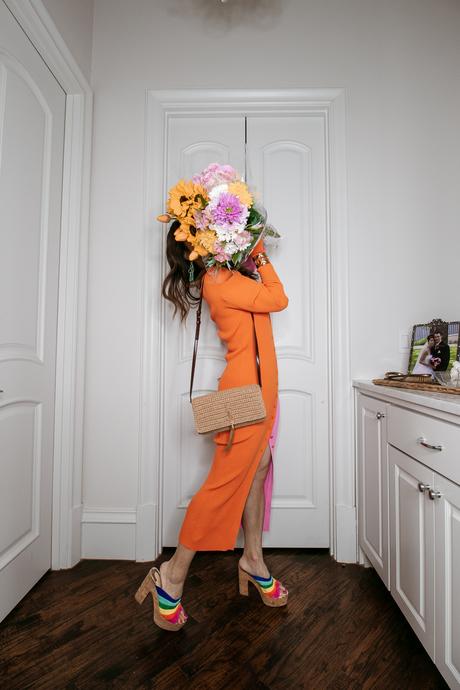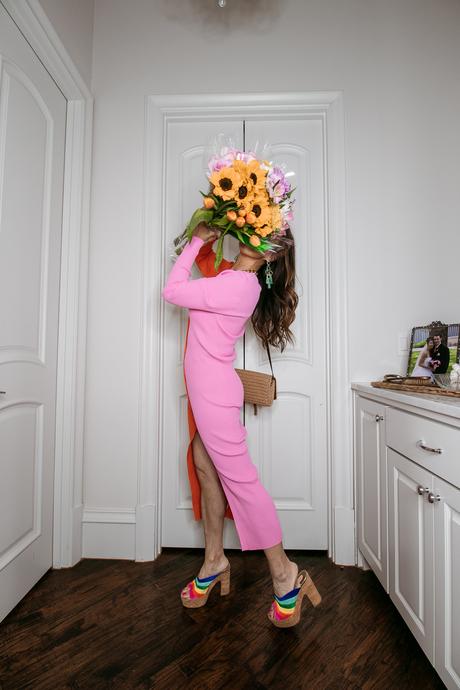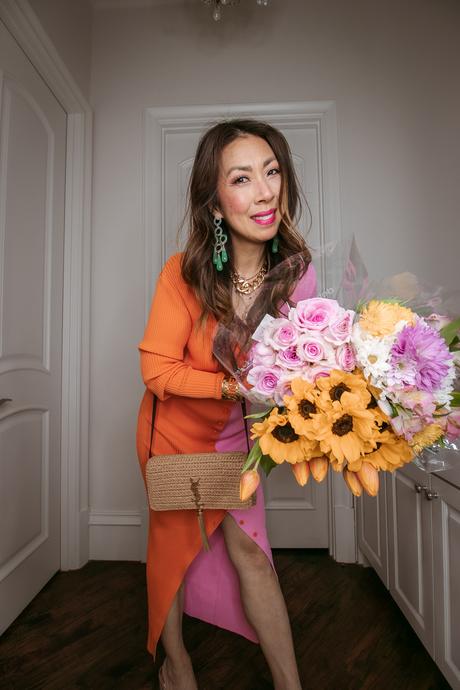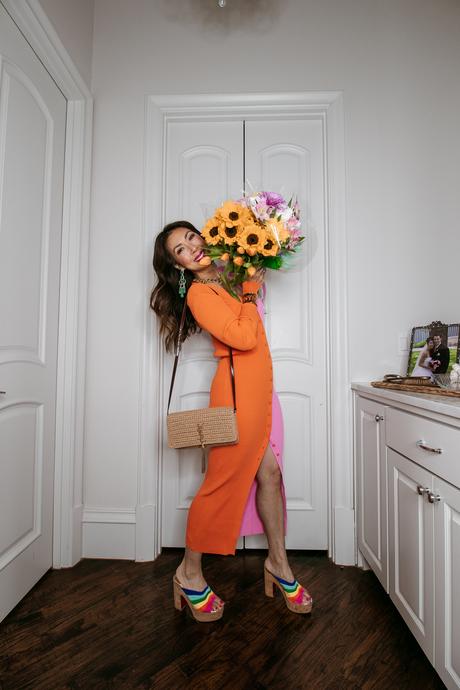 KNIT DRESSES
Growing up the in 90s, I'm a huge fan of the knit dress! They are easy and comfortable, and this dress has a fun twist with two color-blocking colors. This dress is available in multiple colorways (black/white, black/beige, raspberry/maroon, black) and is so versatile. It can be worn as a dress, open as a kimono, or half buttoned over jeans or shorts.


PUFF SLEEVE DRESSES
I have to say... I'm so happy that the puff-sleeve trend is still hanging around! With timeless elegance and femininity, the puff-sleeve dress is one of my absolute favorite trends of the season. These romantic dresses are exactly what our wardrobes need going into the new spring and summer months. This style can be worn as a casual sundress or a more dressed up night-out look! Seeing that the trend won't be going anywhere anytime soon, grab a few of your favorites while you can.

THE STYLE Rx: Remember that trends come and go! Just take the ones that suit and flatter you!
SLIP DRESSES
Ahhh, the slip dress... a well known trend from the 90s that made an infamous comeback. This is my go-to dress for any date night or GNO because it's tastefully sexy and perfect for spring and summer. Since slip dresses are normally more form-fitting and silky, I love adding a third layer like a leather or denim jacket depending on the occasion.

CUTOUT DRESSES
If you're in the middle of adding new trend pieces to your spring wardrobe, I would highly recommend grabbing a cutout dress. Whether it's a short dress style, midi, or maxi, the cutout trend is going to be everywhere this season. This trend might seem intimidating at first, but cutout pieces are currently being designed as sophisticated and contemporary to where you don't have to show much skin.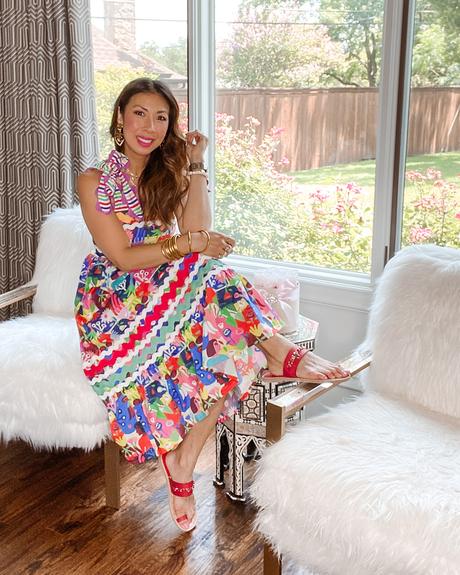 COLORFUL DRESSES
Last but certainly not least... the bright, fun, colorful dresses! If you know me, you know I'm all about happy colors that make life a little bit more enjoyable. I love mixing and matching colors and patterns to create a unique style that stands out among the rest. One of my all-time favorite "colorful" designers is CeliaB because she is so passionate about making women shine in vibrant colors! I have linked some of her pieces above that you don't want to miss!

WHICH TREND ARE YOU GOING TO TRY?!
Happy Friday GlamFam!!! I am so happy it's the end of the week, and we are doing some fun things this weekend. The kids are going camping with Mr. S, and I'm headed out of town with the gals, Heather and Cathy! It's a Girls Weekend and the first time I've been away from the family since COVID. It's a little strange, but I feel glad to be vaccinated!! WHAT ARE YOU DOING THIS WEEKEND?
Thank you so much for stopping by and supporting SOS!
CHECK OUT MY INSTAGRAM SHOP HERE TO SHOP ALL OF MY INSTAGRAM LOOKS!
// STAY CONNECTED //
PIECES FOR SPRING
stay glam, do good