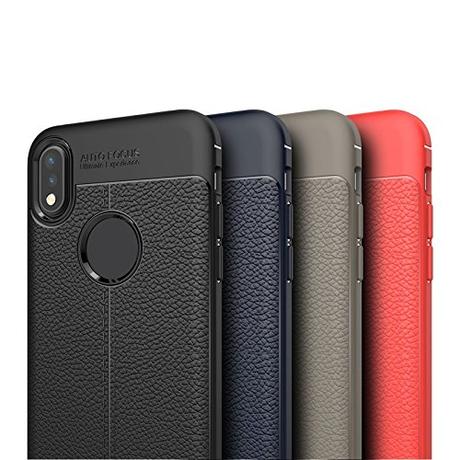 2019 was a good year for smartphones. Apart from the expected upgrades to the flagships from previous year, there were new entrants that took the market by storm.
Best smartphones 2019
Following seven smartphones, in no order, are the best ones this year.
Apple iPhone 11/11 Pro
The 2019 iPhone models were an obvious improvement over their predecessors.
Apple iPhone 11 succeeded the 2018 Apple iPhone XR. With the latest A13 Bionic chipset, 4 GB RAM, 6.1-inch LCD display, and dual 12 MP rear cameras, this is one of the best iPhones one could buy in 2019. At a starting price of ₹64,900, it does not even cost a bomb.
With a slightly better display and camera, the Apple iPhone 11 Pro starts at ₹99,900. It features the same A13 Bionic CPU along with a 5.8-inch OLED display and a setup of three camera lenses at the rear.
Google Pixel 3a
Since Pixel 4 did not officially land in India, the Google Pixel 3a is still the latest Pixel available to buy. Even though it is less powerful than the flagship, it is also cheaper, which makes it one of the best smartphones of the year. With just a single lens, the camera on the device does wonders. At ₹39,999 it is truly the best mid-range smartphone of 2019.
Huawei P30 Pro
Huawei P30 Pro is an excellent smartphone. It is the perfect representative of the prowess of the Chinese manufacturer as far as their smartphone making skill is concerned. For ₹71,990, it offers a 6.47-inch OLED display, Kirin 980 processor, and an outstanding triple rear camera setup supporting 5x optical zoom.
OnePlus 7T/7T Pro
OnePlus made a dent in the smartphone market in 2019 with the release of two good devices - the OnePlus 7T and the OnePlus 7T Pro. The company has slowly moved from entry-level smartphones to producing worthy flagships over the course of five years.
The OnePlus 7T was launched at a price of ₹37,999. Even at this price range, it offers top-of-the-line specifications in the segment. The smartphone comes with a 6.55-inch AMOLED display with 90 Hz refresh rate. It is powered by Qualcomm Snapdragon 855 and features triple rear camera setup.
The OnePlus 7T Pro offers flagship level features at a slightly reduced price when compared to the competition. At ₹53,999, the smartphone features a 6.67-inch OLED screen with a pop-up selfie camera, Snapdragon 855 chipset, and a triple rear camera setup.
Samsung Galaxy Note 10
The Note series of smartphones by Samsung aims to please the power user. Samsung Galaxy Note 10 is no different. As expected, it comes with a stylus which has now evolved to work as a remote for the camera and a media controller along with the usual annotating and note-taking tool. At ₹69,999, the smartphone offers 6.3-inch OLED screen, Snapdragon 855, 8 GB RAM, 256 gigs storage, and a vertical triple rear camera setup.
Samsung Galaxy S10
The 2019 S series flagship was the Samsung Galaxy S10. At ₹71,000, the smartphone comes with a 6.1-inch OLED display, Snapdragon 855, and a horizontal triple rear camera setup.
Xiaomi Redmi K20 Pro
Xiaomi Redmi K20 Pro is the cheapest smartphone in this list. At ₹27,999, it lets you flaunt the features that a flagship device from other brands is offering - 6.39-inch AMOLED screen, Snapdragon 855 processor, triple primary camera setup, and a pop-up selfie camera mechanism.
Which one do you own?

Ankit writes code for a living. He reviews gadgets and books in his free time, and believes in the magical power of a strong cup of coffee.