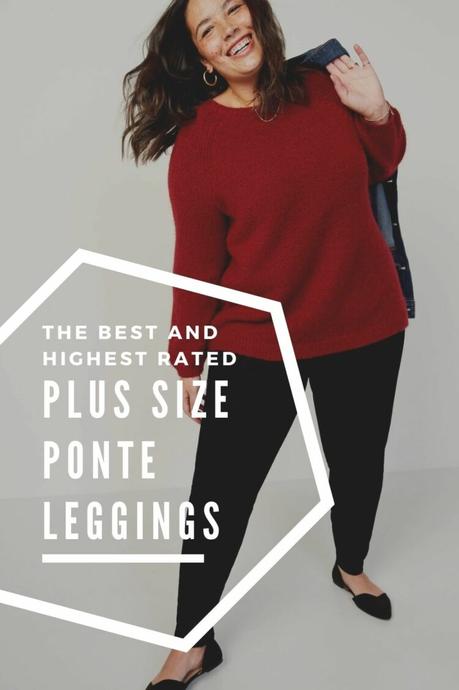 A reader reached out to me in my Instagram DMs asking about ponte leggings. This person wanted to know what are the best ponte leggings available at least in a size 3XL.
I reached out in the Wardrobe Oxygen Community and did some of my own research and here are the best plus size ponte leggings. My criteria for the best plus size ponte leggings:
Available at least up to 3XL. I also looked at size charts to ensure a 3XL for this retailer is at least a traditional size 24.
Made from ponte, just ponte. No glaze, no faux leather panels, these are solid ponte leggings that are free of embellishments or finishes that won't make them a wardrobe staple.
Available at least in black. Other colors are great, but black was a basic and a must for this search.
Variety of price points. We all have different budgets and priorities and I wanted to have the list only be worthy of your money, but also a price that works with your lifestyle and wardrobe priorities.
What Are The Best Plus Size Ponte Leggings?
So what are the best plus size ponte leggings? Below I share the seven highest-rated brands for plus size ponte leggings that are available at least to a size 3X.
This list is not exhaustive; if you have a favorite brand of plus size ponte leggings that is not listed here, do share in the comments!