This post was first published in September 2010.

Remember The Stringtones? The chaps from Sweden who joined us on ourRock'n'Roll London Walk a few weeks back? We wrote about them on the blogHERE. They were back in London for the first time since 1966 when they'd been auditioning for the greatest TV pop show of them all, Ready Steady Go.
Well, Anders Ericson of The Stringtones has been back in touch. 
"We, The Stringtones, had a wonderful weekend in London remembering most of the moments we had in 1966. We even had a wonderful start Thursday before ourRock'n'Roll Walk, listening to Alan Price and Zoot Money at the Bulls Head in Barnes. 
"Please find enclosed," he writes, "a photo of The Stringtones at Piccadilly Circus in 1966."
Here it is…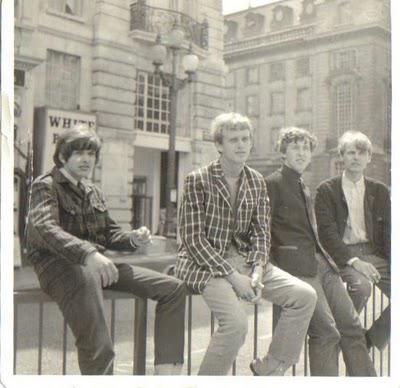 Anders also included…
"Photos from Marquee and the concert with The Yardbirds with Jeff Beck and Jimmy Page, 44 years ago."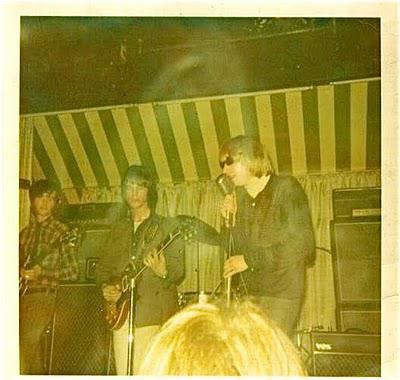 The first remarkable thing about the picture is that fabled guitarist Jimmy Page is playing bass guitar, the role in which he originally became a Yardbird – he would later move on to dual-lead guitar alongside Beck. 
The second point of note is that the photo captures Page in his live debut with The Yardbirds at the Marquee. The date is 21st June 1966. At the mic is Keith Relf, the Yardbirds frontman who passed away in 1976. 
Anders adds:
"I also have a photo of the band who played before Yardbirds. I do not know the name."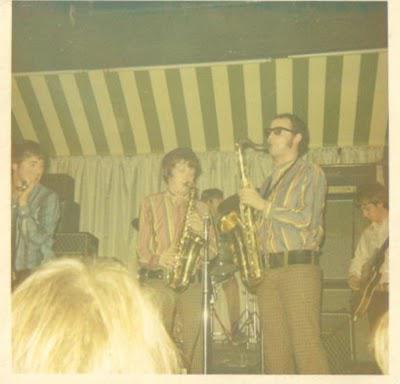 Having done a little digging, we can tell Anders and the rest of The Stringtones that the support band is Clayton Squares, a Liverpool group noted for their twin saxes. Signed to Decca (forever the label who turned down The Beatles) Clayton Squares broke up a few months after this picture was taken.
As a P.S Anders adds this pic of London Walks guide Adam leading the Rock'n'Roll London Walk along Denmark Street.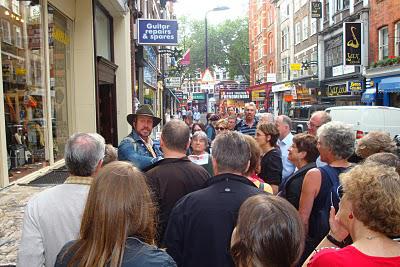 Thanks to Anders and the guys in The Stringtones for sending these great photos.
The Rock'n'Roll London Walk goes every Friday at 2.00pm.