When it comes to modern design we can't all be award-winning but we can all take on a little DIY now and then. Here, we present some of our favorite DIY supplies and projects from over the years. Try your hand at some of these fun tutorials and ideas for your own enjoyment or as gifts!
Slideshow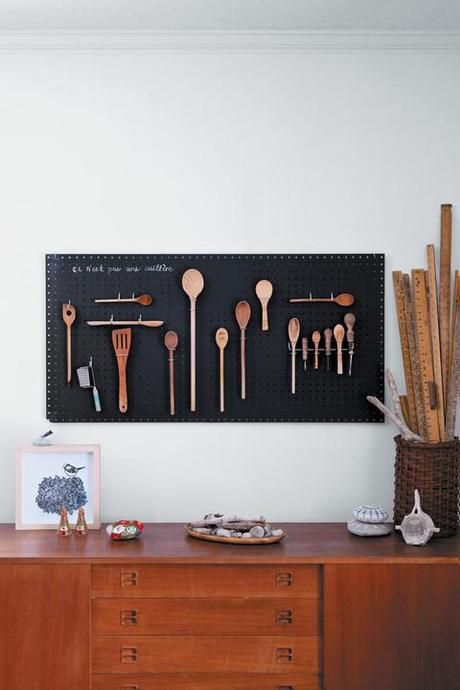 DIY BLACK CHALKBOARD PEGBOARD BY MARGARET OOMEN
Sometimes the pursuit of a simple accessory can result in a surprising upshot. Margaret Oomen was well into the process of reappropriating a portion of her dining room for use as a creative studio, but six months of searching for the perfect vintage pegboard turned up no solid leads. Oomen, a family doctor and crafty blogger based north of Toronto, had conceded to purchase a new one when ingenuity struck in the aisles of Home Depot.