Beautiful Master Bedroom Inspiration
Sorry I've been MIA this week.  I think I've been fighting off a cold as I've been so tired it feels like I've taken one too many Benadryl. So what better room to honor than the master bedroom, a place that should be for relaxation, rest, and SLEEP.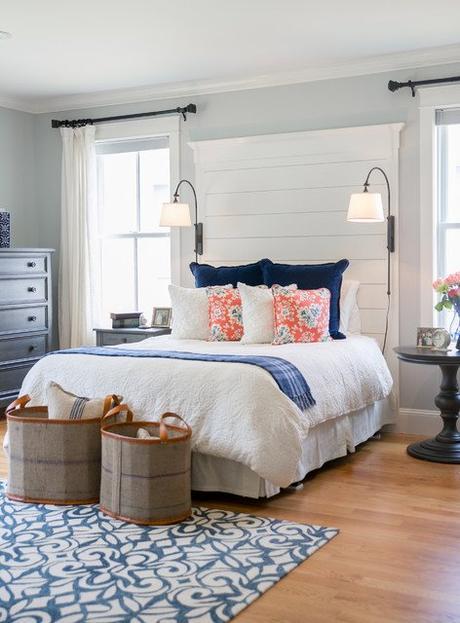 As always love the neutral walls and white bedding with pops of colors from the royal blue accent pillows.  Those sconces in the headboard are amazing too!  
via Architecture Designs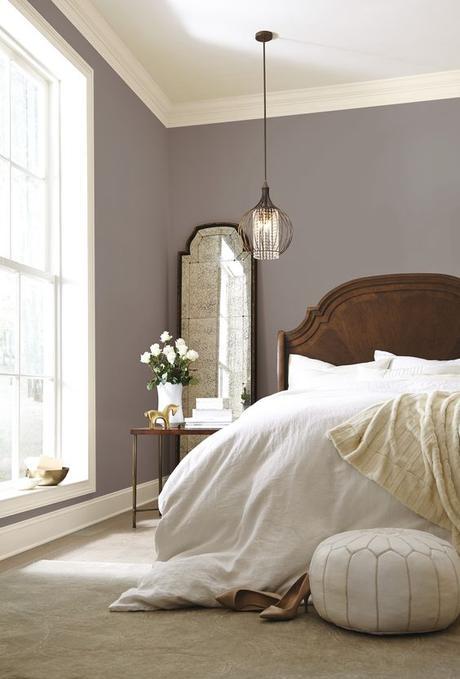 So Parisian, so chic.  This master bedroom has a feminine and glamorous appeal.  The mirror and the wood headboard are my favorite part of this room.
via Pinterest via Apartment Therapy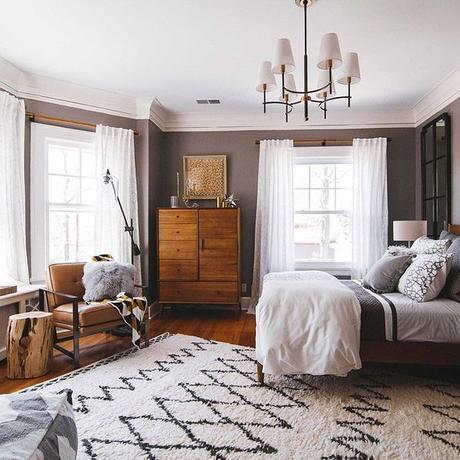 LOVE layering textures, especially when a bedroom is monochromatic or neutral.  What do you think of the diagnolly placed rug?
via West Elm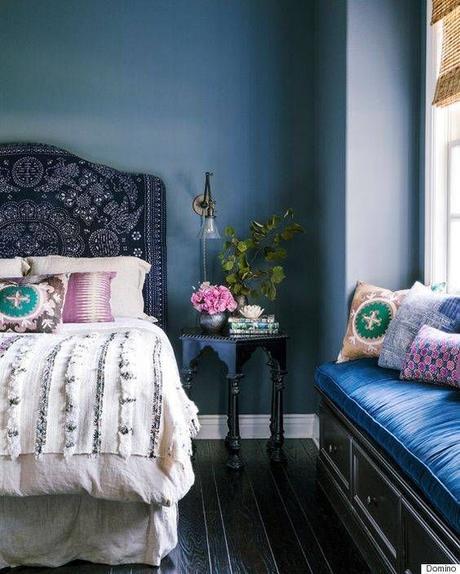 Absolutely stunning jewel toned Moroccan bedroom.
via Domino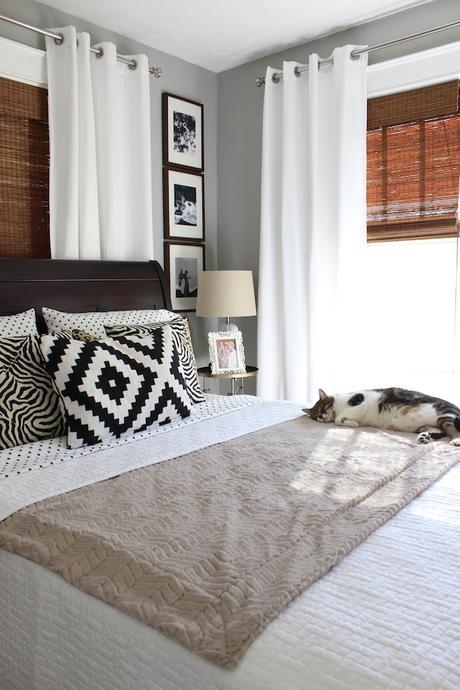 So sweet!  A real life bedroom that is warm and inviting.
via Valspar