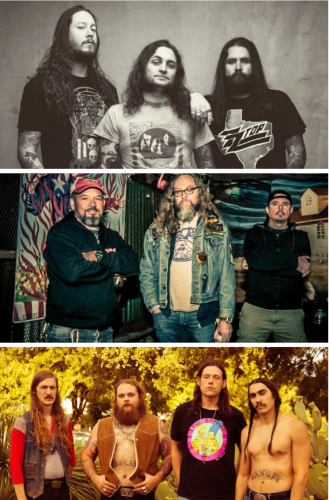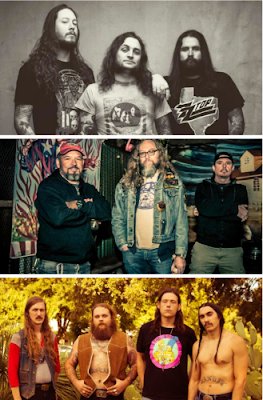 This just came across our radar today - not one, not two, but THREE Ripple bands were listed on Ultimate Guitars Top 7 Amazing Metal Bands From Texas list! Check it out for yourself: https://www.ultimate-guitar.com/articles/features/top_7_amazing_metal_bands_from_texas-106820
This is obviously a huge honor - Texas has historically been great for heavy metal and stoner rock and delivered some great bands to Ripple. So who are the three they referenced? We're disappointed you couldn't guess!
The bands they dug were Mothership, Wo Fat, and of course Sweat Lodge! All three have had a Texas sized impact on the scene, and we are proud that Mothership and Wo Fat sit among our flagship acts!
For those not in the loop, Mothership are much more on the rock and roll side of things with thrilling live sets that have captured the imaginations of fans across the world.
Here more from our Texas boys here: https://ripplemusic.bandcamp.com/album/high-strangeness
Wo Fat mesmerize audiences with waves of volume and colossal riffs. Their obsession with volume is so exciting to see! It translates really well on their new record, Midnight Cometh.
Pick it up here: https://wofat.bandcamp.com/album/midnight-cometh
As for Sweat Lodge? Well they've been broken up for a few years but they remain a blast to listen too - you should really give their last record Talismana a spin when you get a chance!
Grab it here: https://ripplemusic.bandcamp.com/album/talismana
So yeah - there's a lot of good Texas heaviness coming from Ripple. Which are you going to pick up?