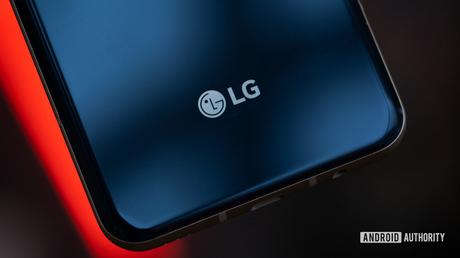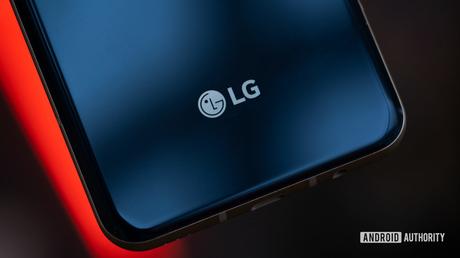 LG announced on Monday that it would shut down cellular operations and later confirmed it Android Authority that its rollable phone and its V60 successor would no longer be developed (as expected).
We thought it would be a good idea to choose the best LG smartphones ever made, but we also asked you to vote for your top picks. Here is what you have selected as the top device in LG history.
What is your choice for the best LG cell phone?
Results
We released the poll on Monday April 5th and at the time of writing it had a little over 4,100 votes. According to readers, two devices were in the running for the best LG smartphone of all time. The LG V60 (11.87%) and the LG G3 (11.72%) were the top picks and were less than two tenths of a percent apart. It's a remarkably close race.
We fully expected the V60 to get a lot of votes as it is still fresh in the minds of readers and was the last traditional flagship from the Korean manufacturer. But it is clear that those surveyed loved the LG G3 very much. The company's flagship from 2014 was one of the first widely available devices with a QHD screen, cutting edge laser autofocus technology, and a well-rounded data sheet in general. All of this was a great alternative to the Samsung Galaxy S5 and HTC One M8 at the time.
The podium was rounded off by the LG G2 with 9.6% of the votes. The LG G4 (7.9%), the LG V30 (7.5%) and the LG G6 (6.6%) took fourth, fifth and sixth place.
The remaining phones each garnered less than 6% of the vote, with the LG V50 (1.7%), LG G Flex (2%), and LG Optimus G (2.2%) being the least popular phones on the list are.
Remarks
Wes Veitch: Had the G4, G6 and now the G8X. I will miss LG very much. As an audio engineer listening to music all the time, I was LG's market. Headphone jack, Quad-DAC, two stereo front speakers. The G6 was my favorite phone I've ever owned. All these functions, fingerprint reader on the back, durable, IP68 rating. Damn it. I poured a glass of whiskey last night.
Fuse: LG G8 Thinq was a hell of a deal for what you got for the money. I liked LG's approach to the market, hope they make a comeback one day. About 75% of the innovation in the last 7 years has been on cell phones that you can think of LG for
Stanley Kubrick: I really liked my G4. I didn't have any problems with that. I can't remember what it replaced, but at that time all OEMs were making cool phones with new features. Those times are over. The same thing happened in the PC / laptop area. Innovation is cool, but once you reach maturity everything is done and everything looks the same. Really sad.
John Bli: I had a G6 from mid-2017 until last month when I replaced it with a Pixel 4a. It's probably the longest I've owned a single smartphone, but gosh, it's been struggling for the past few months.
Vivian Tong: I still refuse to throw my V10 away. My partner is still using his V20. I use my V40 as a backup phone. I think that means I'll have to stock up on spare V10 and V20 batteries.
Ahmed Abu Bakr: G2 was my real introduction to LG. Still my favorite with a stylish design.
JH: I really like my V60. The dual-screen case is surprisingly useful. The Android 11 update fixed some annoying bugs. It's not perfect. My Pixel 3XL takes better photos, even though IMO put videos on the V60. The display is mediocre, but it's fast, has mostly Android 11 experience, and the huge battery offers great battery life. For the price, it's a damn good phone.
Angel Nuñez: I remember my first LG phone was when I switched providers. It was the LG V20. It was a great device in my opinion. Good run LG.
Thank you for the votes and comments, we really appreciate them. What are your memories of LG phones? Who can pick up where it left off? Let us know below.