I've been making what my friend Bill has called the best lemon bars (or squares) for 30 plus years. The Best Lemon Bars for a Crowd is an updated version of an old favorite with a thicker filling to serve more people. Doesn't everyone want seconds?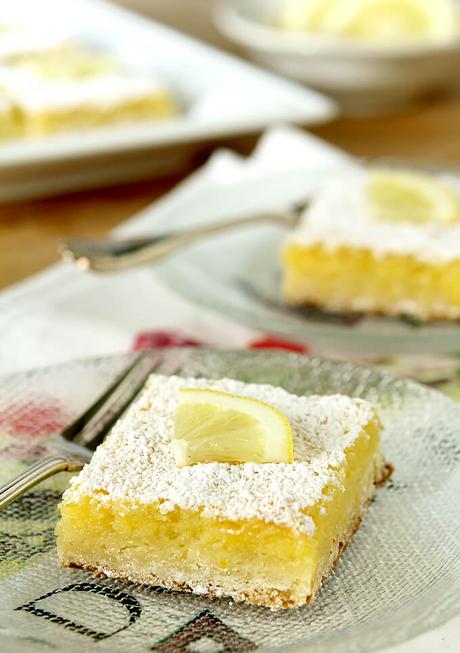 The first recipe I found for lemon bars was in a community cookbook called 'The Artist in the Kitchen' that was published by the St. Louis Art Museum many years ago. I mean like 40 years? At the time I had never had a lemon bar and oh my...I've loved them ever since that first time out of the gate.
My friend Bill, despite being assured that most recipes are very similar has always insisted mine are the best; probably because they are homemade and I'm doing the baking for him. I also might have increased the lemon a bit in the recipe I use but other than that both the thinner version and this one are derived from that same, old, time honored combination of simple ingredients that result in such perfection.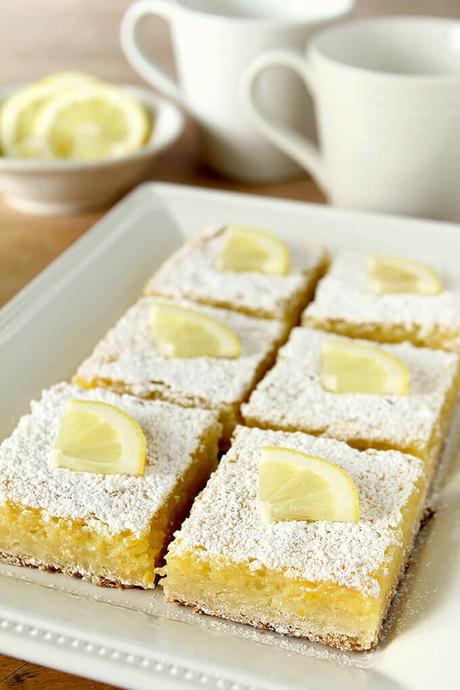 The only problem I've ever had was never having enough. I like to have company over and these are scavenged as if people had been languishing on a desert island and had not eaten in weeks! I love that people love them but I also know it has meant some have not been quick enough on the draw and their dessert plate did not include a lemon bar. OH NO!
I did not use a larger pan for this recipe; I actually didn't increase the crust either. I simply made more filling so the result is a thicker lemon lemon filling so that the pan can be cut into more pieces from one recipe. I've been able to get about 50 bars from this recipe; they might be a tad bit smaller but with more filling they do satisfy...and they satisfy more people!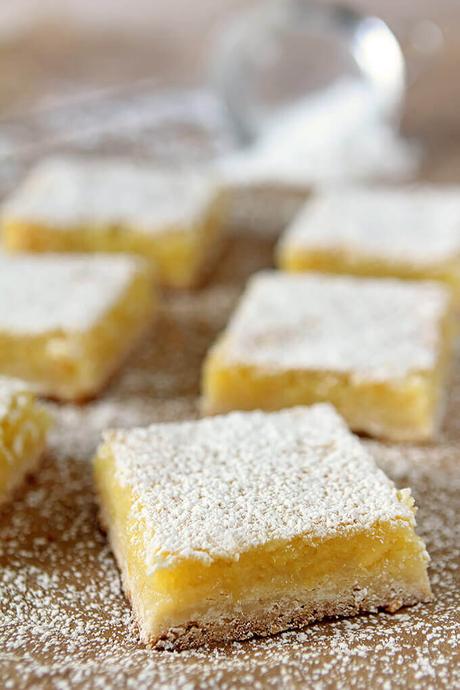 I love them like this; the focus is so much on the lemon filling I love. Of course you don't have to make these Best Lemon Bars for a Crowd only for a crowd. Make them for yourself and call me to share; that would work!
PIN 'Lemon Bars for a Crowd'