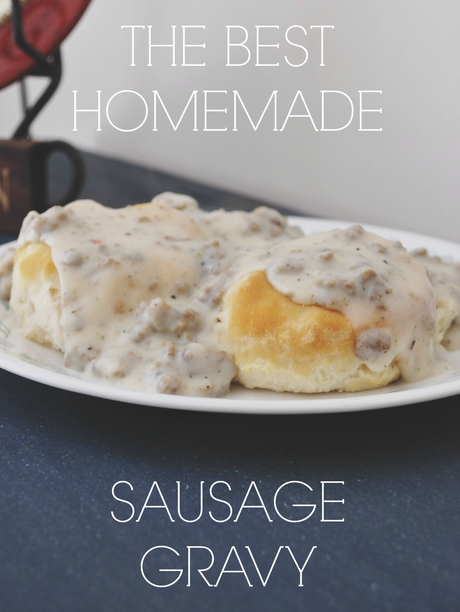 I love biscuits and gravy more than anything else when it comes to breakfast food. I know it's not healthy, but I cannot think of anything I like more than this meal.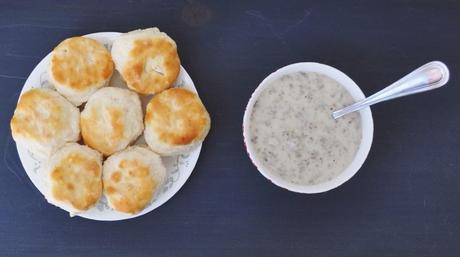 The first time I tried biscuits and gravy, I was staying at my friend's house in middle school and her mom made it for us. I remember being so excited to spend the night at her house because I knew her mom would always make it for breakfast. It wasn't until college that I attempted to make it myself. Over the past 5 years, the recipe has changed and morphed into what it is today.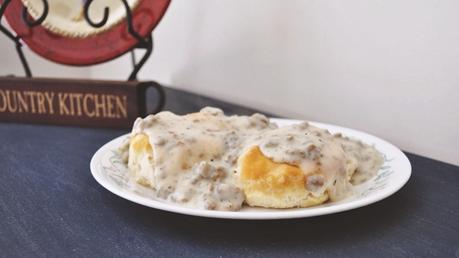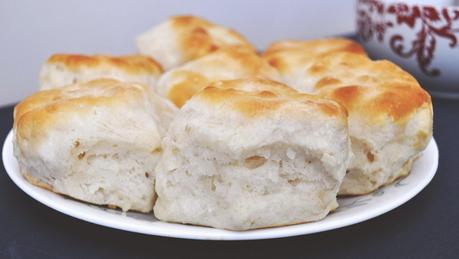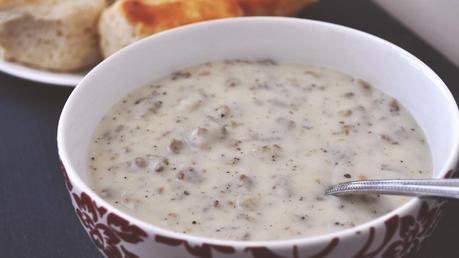 This is the best, homemade sausage gravy I have ever come across. All of our family asks for it to be made any time we have relatives or company in town. It is now somewhat of a family tradition and it is something that I've been meaning to share on the blog for quite some time now!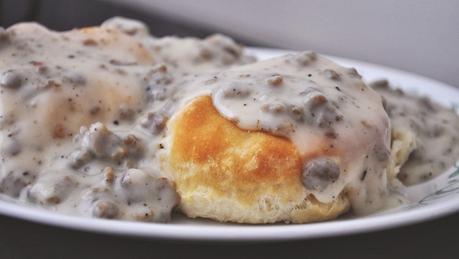 The key is to make the gravy the night before you want to serve it. By doing this, all the flavors meld together and the "floury" taste that people sometimes complain about, disappears. Our favorite biscuits are actually the Walmart brand southern buttermilk biscuits, just make sure (regardless what brand you purchase) to not buy the "flaky layers" ones. Otherwise, you won't be able to break apart the biscuits with a fork when trying to eat them.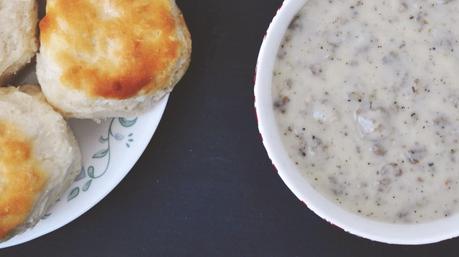 The Best, Homemade Sausage Gravy
serves 6-8
16 oz roll sausage
4 tbsp butter
1/2 cup flour
4 cups milk, plus extra
1 tsp ground sage
1/4 tsp onion powder
1/4 tsp freshly ground pepper
1/2 tsp salt
Buttermilk biscuits (for serving)
1. Brown sausage in a large skillet over medium high heat. Once cooked, place sausage in a paper towel-lined bowl to drain off any excess grease.
2. Melt butter in the skillet and then add the sausage back into the pan. Stir to coat the sausage in the butter. Add in the flour and stir the sausage to coat. Cook for about 2-3 minutes.
3. Pour in the milk and stir for a minute or so. Add in the sage, onion powder, pepper and salt. Bring the gravy to a low boil and then turn down to low. The bubbling is what will thicken the gravy.
4. After 5-10 minutes, transfer the gravy into a glass container and cover. Place in the refrigerator overnight. In the morning, warm the gravy over low heat on the stove. Add in milk as necessary to thin the gravy out. Add salt to taste. Serve over buttermilk biscuits.