Summer is the period when everything blooms and the world of video games is not an exception. Many games are coming out this summer, and it is best you know what to wait for. We have listed chronologically all the games that are about to come out or have already come out. All you need is to choose one that suits your preferences best and have an entertaining summer.
In case you are looking for a good emulator, check out emulatorgames.online. It will be very useful to gamers who want to come back to classic retro games.
Now, let's proceed with the list of games, which mainly includes new games and several retro games to satisfy the taste of all of you.
Best Games To Give A Try This Summer
1. Close to the Sun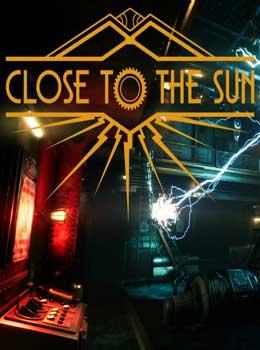 We are going to begin our survey with a horror game from Storm in a Teacup, which came out on May 2. It needs to be mentioned that in case you love spooky and thrilling games, then you should give this one a try. The main character is a journalist looking for her lost sister, and she has to go through a lot to find the truth. If you have ever played BioShock, then you can relate the two games.
2. Steel Division 2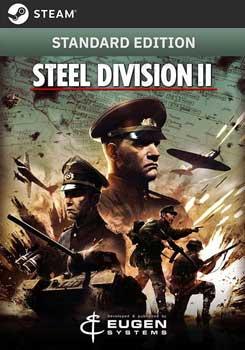 Steel Division 2 came out on May 2 as well. It is a strategy game from Eugene Systems. It is quite an extensive game that offers you to mix turn-based war planning with RTS tactical battles – melding infantry, tank, and air combat in one. Your main task is to plot the Soviet-led Operation Bagration in Belarus successfully.
3. Yakuza Kiwami 2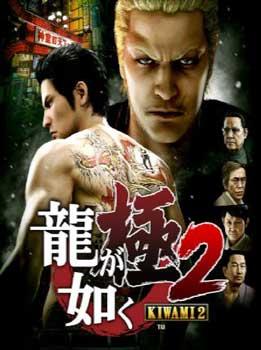 If you are an action RPG fan, then Yakuza Kiwami 2 is a game you should try. It was released on May 9 this year. The game offers you to beat up street thugs and stop clan wars. In case you have played Yakuza 0 and 1, you will find it interesting that the game includes a "Majima Saga", which fills in all the gaps.
4. Rage 2
Rage 2 is coming out on May 14. It is an FPS from id Software/Avalanche. If you are a fan of Mad Max, then you are definitely going to like the game. You start off as a ranger who fights to take back his home from the Authority gang. Apart from regular people, there are monsters to fight too. In order to create your ultimate machine, you need to collect weapon upgrades.
5. A Plague Tale: Innocence
Another game that is coming out on May 14 is A Plague Tale: Innocence, an action adventure game from Asobo Studio. You start off as a young girl who has to make her way through medieval France with her brother. They are being hunted by soldiers and ghastly rat swarms. The task is to solve puzzles and get out alive from all the horror.
6. Sniper Elite V2 Remaster
Rebellion is releasing their stealth-shooter, Sniper Elite V2 Remaster on May 14 as well.  There are modern upgrades added to the remastered version as well as new characters and multiplayer mode up to 16 players.
7. Team Sonic Racing
Those of you who can't wait for another worthy racing game will have to wait until May 21. That is when Team Sonic Racing is scheduled to come out. It is a multiplayer racer that may take you far back into your childhood.
8. Observation
Fans of space adventures are surely waiting for Observation to come out. No Code proclaimed the release date of the game on May 21. As for the gameplay, you are supposed to control the space ship's AI 'Sam' and help the human astronaut solve the mystery of a vanishing crew.
9. Total War: Three Kingdoms
Creative Assembly is releasing their Total War: Three Kingdoms strategy on May 23. This time the developers will take you to the fall of China's Han dynasty. It is said that the gameplay will be historically accurate and quite bloody.
10. Conan Unconquered
Conan Unconquered from Petroglyph is coming out on May 30, and it is promised that the game will be a mixture of survival elements and fortress-building. That is why if you are a fan of RTF games, you should definitely consider playing it.
As you can see May is going to be rich in new games. This means that you need to put everything aside and give these fresh games a try!
And for the dessert, we want to include several retro games!
11. Mortal Kombat
Mortal Kombat was first released in 1992. It was developed by Midway Games. It is a legendary arcade fighting video game with millions of fans. It was subsequently released by Acclaim Entertainment. Before you could find this video game in nearly every home with children. The game succeeded to introduce a lot of principal aspects of the Mortal Kombat series, for example, it includes the five-button control scheme and unique gory finishing moves. Try this fighting challenge!
12. SimCity
SimCity is another classic retro game. It is a popular city-building simulation game. It was released on February 2, 1989. Its designer is Will Wright. First, he created the video game for the Macintosh computer. The game was the second product of Maxis. The game was ported in many PCs and game consoles.
Conclusion
Summer is the perfect time to let yourself playing video games. So, feel free to call your best friends and try the games from our listing. Forget about a false belief that video games cause obesity, school shootings, or antisocial behavior. In fact, video games may improve our lives in some ways.