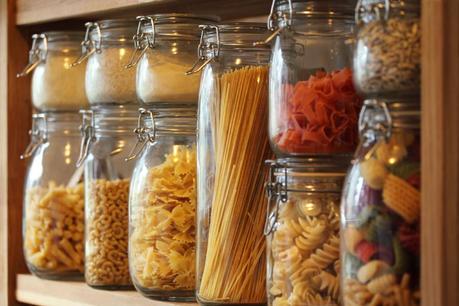 Today is one of those days when I'll be cooking something with ingredients from my pantry.
It's rainy, cold, and just plain icky outside. There's just no other word to describe it – it's icky.
So I don't plan on venturing beyond my house today, which means I'm definitely not going grocery shopping, and we're definitely going to be eating at home today.
A while back, I came across this article on the Food Network's Website. The article was entitled "The Healthy Pantry" – and I thought it was super helpful in outlining those staples that are "must haves" when creating a healthy meal. The full list is here – and my favorites / additions / modifications (and little explanations of why they're good items to have) are below.
Hope this helps you to plan for days when you really don't want to have to visit the grocery store in order to still have a healthy meal at home!
1) Oils, Vinegars & Condiments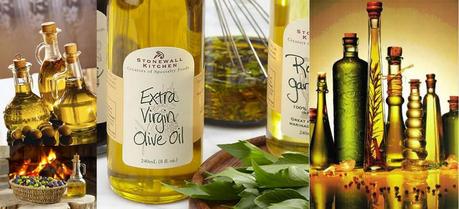 Extra-virgin olive oil (Adds great flavor for cooking, perfect for salad dressing, and has tons of healthy fats and antioxidants)
Organic Butter, Unsalted
Balsamic Vinegar
Dijon mustard
Ketchup (A great low cal way to spice up burgers and sandwiches)
Barbecue sauce (Make sure you get one that is super low in sugar – around 45 calories for 2 Tbsp)
Reduced-fat / fat-free mayonnaise (Trader Joe's has a great "vegan mayo" that's made from healthy oils instead of eggs. It tastes great – really close to regular mayo – and is way better for you!)
Reduced-sodium soy sauce
Prepared pesto (This is an item on the Food Network list that I would actually suggest not having. Bottled prepared pesto is often very high in fat and preservatives. I'd suggest making your own or buying it fresh from a store like Trader Joe's or Whole Foods)
Salsa (Pace Picante or fresh pico de gallo is my favorite)
Hot sauce
If you're into salad dressings – make sure to get fat free / low calorie versions of the original (or you can make a simple, fresh dressing at home using olive oil, balsamic vinegar, salt and pepper – that's what I do!)
Real maple syrup (Be sure to avoid the sugary syrups like Mrs. Butterworth's "syrup" that you can find at your local grocery store – those don't provide any of the antioxidant health benefits that real maple syrup has, and they are often super high in sugar & HFCS)
Fresh fruit preserves (Better than jelly because they contain real fruit!)
Pizza Sauce (Make sure you get one that is low in sugar – Trader Joe's has a great organic pizza sauce that's super flavorful and low in calories/sugar)
2) Seasonings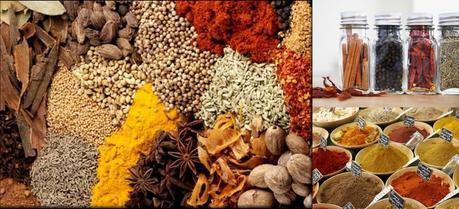 Salt (Sea salt is better than regular salt because it's less refined and has more minerals – but it is also less salty so you have to account for that in recipes)
Black pepper (Freshly ground is my favorite)
Dried herbs and spices: ground cumin, cayenne pepper, chili powder, crushed red pepper, rosemary, thyme leaves, oregano, Italian seasoning blend, garlic powder, ground cinnamon, ground ginger
Vanilla extract
3) Canned Goods & Bottled Items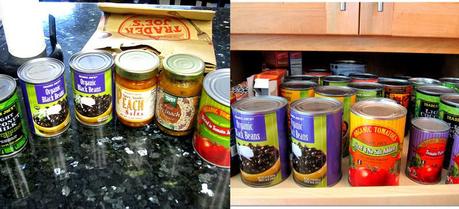 Canned tomatoes (crushed with italian seasonings are great for sauces), tomato paste
Reduced-sodium broths
Canned beans: cannellini, kidney, chickpeas (garbanzo beans), black beans and pinto beans
Low calorie canned soups: Amy's and Trader Joe's has a great variety of organic, low sodium soups; and Trader Joe's has a ton of shelf-stable soups that are delicious (my favorites are butternut squash and red pepper/tomato)
Fat free refried black beans (Look for the vegetarian versions – Trader Joe's and Rosarita both have good versions)
4) Grains & Legumes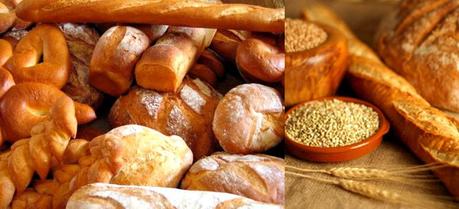 Assorted whole-wheat pasta
Regular and instant brown rice
Whole-wheat couscous
Quinoa – so easy to make and the only complete protein on the list! You can substitute it for anything you'd use rice for.
Regular and quick-cooking barley
Bulgur
Rolled oats – steel cut oats are also great.
Dried lentils
Bread: I like Ezekiel's sprouted grain breads, english muffins, bagels, tortillas – all of which can be frozen and if you heat them in a toaste oven they taste just like fresh bread!
5) Baking Products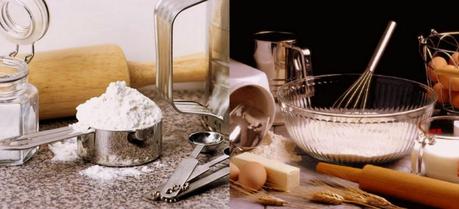 Whole-wheat flour and whole-wheat pastry flour. (Store in the refrigerator or freezer.)
All-purpose flour
Baking powder
Baking soda
Unprocessed wheat bran
Quick-rising yeast
Cornstarch
Brown sugar
Granulated sugar – I like the organic cane sugar from Trader Joe's
Honey
Agave
Splenda or Stevia (if you're into artificial sweeteners, these are the best)
6) Nuts, Seeds and Dried Fruit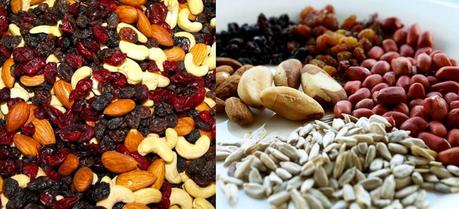 Walnuts, pecans, sesame seeds, almonds, cashews, sunflower seeds – great source of vitamins and you can also use cashews as a substitute for cream in many dishes! (For more details on the health benefits of almonds and other nuts, this article explains it well)
Chia seeds and flax seeds (a great topping for oatmeal, addition to smoothies, etc)
Dried apricots, dates, cranberries, raisins (make sure to get the kind with no sugar/oils added)
Peanut butter (natural) – the only ingredient should be ground peanuts
Almond butter (natural) – I also like Trader Joe's Almond & Flax Seed Butter
Sunflower seed butter (natural)
7) Refrigerator & Freezer Basics