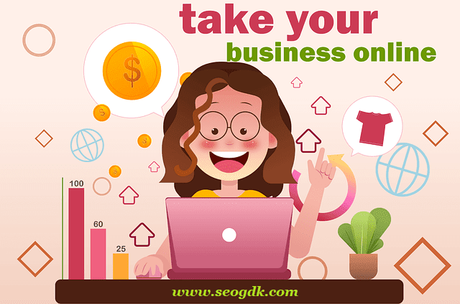 Are you trying to sell products or services? Do you have an online store? Ecommerce software helps by increasing customer conversion, improving marketing tactics keeping up with growing demand, and leveraging loyal customers.
Through eCommerce SEO, your website can reach more potential clients through search engines. The eCommerce industry is growing rapidly. Choosing the right eCommerce software can make a massive difference to your business, increasing the revenue it generates.
Ecommerce Solutions will help you in selling online. The software can be hosted or self-hosted. So, how do you pick the right eCommerce software? There is a lot of eCommerce software to choose from. But, before diving into the topic of the day, let's first have a look at the different types of eCommerce.
BUSINESS-TO-BUSINESS (B2B) – 

B2B is an electronic sale of goods or services between two companies.
BUSINESS-TO-CONSUMER (B2C) –

 B2C is an electronic transaction between a business and a consumer.
CONSUMER-TO-CONSUMER (C2C) – 

C2C includes all electronic transactions between consumers.
CONSUMER-TO-BUSINESS (C2B)

 – C2B happens when a company buys goods or services from a consumer.
BUSINESS-TO-ADMINISTRATION (B2A) – 

B2A refers to online transactions between a company and public administration.
CONSUMER-TO-ADMINISTRATION C2A)- 

C2A refers to online transactions between a public administration and individuals.
What do you need to set up your online shop? When it comes to setting up your online store, there are a few eCommerce app categories you should know. Some of the tools include:
Business tools

 – helps in managing day-to-day operations in your store
Website tools 

– help in setting up and management of your store
Research tools 

- helps in keeping you updated about your competition, and show you relevant opportunities in your niche.
Analytics tools – 

helps by showing you how your store is doing and also the leaks in your sales funnels.
Marketing tools –

 helps in getting the word out there, driving traffic, and converting leads into consumers.
Choosing the best eCommerce software will dictate the success of your online business. You should select the software that suits all your business needs.
Below is some eCommerce software you need to check out:
1. Shopify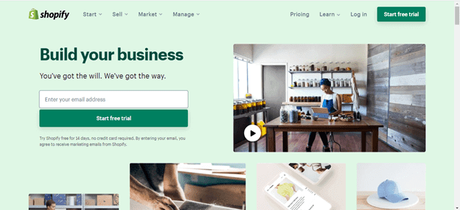 Shopify
is the best software for beginners wanting to start their online store. You don't need web development skills to have a Shopify store. There are numerous templates for whatever niche your business is targeting.
Shopify helps by providing a platform for people to jumpstart their businesses. Through the shoplift software, you can build your brand internationally because of easy payment and shipping features.
Pros
1-click selling

Fast load time

Multiple channels

Awesome themes

Easy to set up
Cons
Poor SEO

The checkout process is not customizable

For advanced features, you will need a developer
Pricing
$29/month for basic, $299/month for advanced
2. Squarespace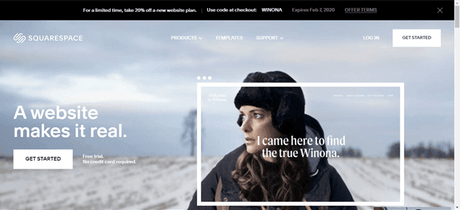 The software has a sleek easy to use webpage builder. Squarespace offers eCommerce SEO guidance, which builds your business by boosting brand awareness. You can either customize the site or use the already existing ready to use designs.
It is now possible to build email campaigns on the software. Through social media integrations, you can connect with your consumers.
Pros
Easy setting up

Stunning designs

Solid SEO tools

Both ShipStation and ShipBop are integrated

Effective for Simple Stores
Cons
No Amazon integration

The speed is slower for the price

No dropshipping

No marketing automation integration
Pricing
$12/month for personal, $18/month for business.

$26/month for basic, $40/month for advanced
3. BigCommerce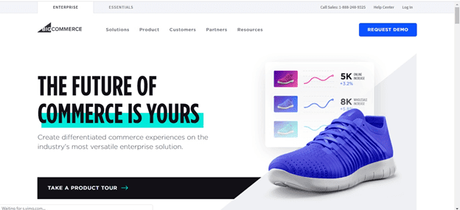 BigCommerce
is known for its fast processing speed. The software is useful for new companies wanting to show their brand as fast and reliable. The site uses website builders, customizable checkout processes, and 

eCommerce SEO

 support. The site ensures ease of selling by offering inventory tracking and Amazon integration. The software integrates Instagram and Google Shopping.
Pros
Flexible and scalable

Strong 

eCommerce SEO

 performance

Amazing themes

Cart features
Cons
1-click selling is unavailable

For high volume stores, the price is high

Inconsistent speed
Pricing
$29.95/month for standard, $79.95/month for plus version, $249.95/month for pro.
4. WIX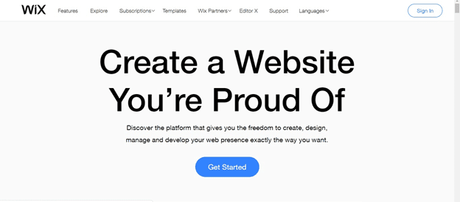 Wix is essentially good for small online businesses. The website has over 500 sleek templates to choose from. You can also build your custom web applications. Corvid by Wix will aid in making new templates through coding integration. The software has a blog section, gallery, and custom domain, making it an attractive and useful website.
Pros
A lot of amazing themes

Simple to use

On-page support
Cons
No marketing features or integrations

Bad SEO reputation

Unsecured sites
Pricing
$23/month for basic, $27/month for unlimited, $49/month for VIP, $500/month for Enterprise.
5. 

PrestaShop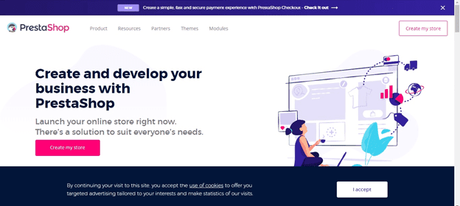 PrestaShop is a free eCommerce website builder. It is published under an Open Software License. The site is good if your budget is low. The website offers a good starting point for small businesses but can be tough to scale up.
Pros
Strong SEO

Both self-hosted and hosted

Flexible

Helpful community
Cons
Slightly slower

Add-ons can add up

You need a developer's skills

No multi-channels
Pricing
6. Google Analytics
Google Analytics is an essential eCommerce tool for online businesses. Through the tool, it is possible to track visitors' behavior, improve the conversions on PPC ads, while optimizing your site. The site offers detailed reports about your visitors' behavior.
It is possible to know from which social platforms are more visitors finding your pages. For people looking to work with a large amount of data, Google Analytics is the best software to use. You can find free training from Google about how to use Google Analytics.
Pricing
7. Looker
Looker is Analytic software that has an intuitive dashboard where it displays all business intelligence metrics. It is possible to make good business decisions by following provided industry-specific insights. Looker offers insight into how traffic influences conversion. It is also possible to identify trends that may boost your business.
Wrapping UP 
The software mentioned above will all help in establishing your online business. The eCommerce software you choose will influence the performance of your website. It is important to understand your business needs before selecting a platform to use.

Naman Modi is a professional blogger, SEO expert & guest blogger at
Ebuilderz
, He is an award-winning freelancer & web entrepreneur helping new entrepreneur's launches its first successful online business.
This post was proofread by Grammarly