The 23rd annual Screen Actors Guild Awards, also known as the SAG Awards took place on January 29. The ceremony, which was broadcast in the USA on two TV channels at the same time, TNT and TBS, honored the best achievements in film and television performances for the year 2016.
As usually, the SAG Awards was a star-studded event. Celebrities wore some great fashions, which we enjoyed to see, even though they were extremely conservative and classic.
Take a look at the best dressed men who made our fashion edit:
James Marsden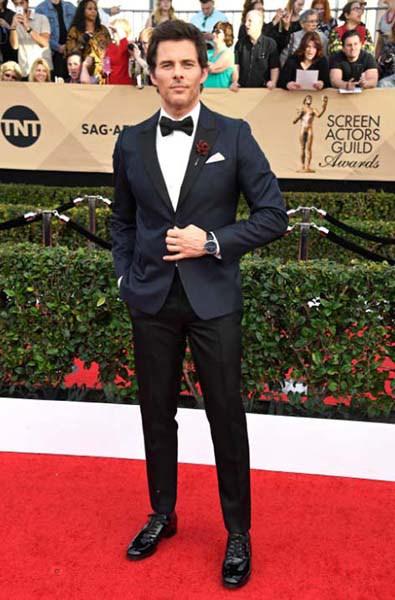 Actor James Marsden wore a great blue jacket, which he accessorized with three pieces. While it may seem a bit heavy to add three accessories in the upper half of your look: a bow tie, a lapel pin and a pocket square, but in this case, it did work. Sometimes taking a sartorial risk pays off!
Mahershala Ali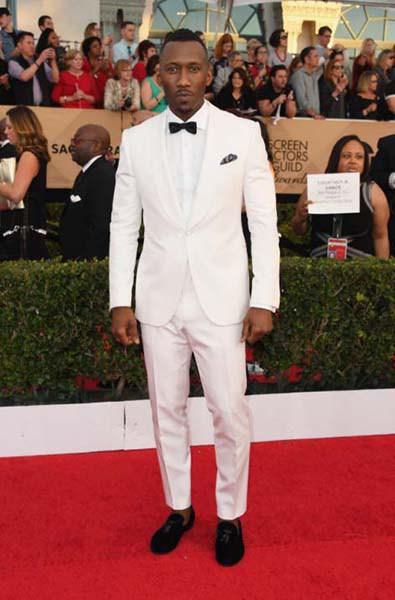 Wearing a stunning white Ermenegildo Zegna Couture suit, Mahershala Ali caught everyone's attention. We really loved the fact that the actor wore a suit that fit him well, it wasn't too loose or too tight, which is a mistake many celebs often do, which gives them a look that is not very polished. Well done!
Rami Malek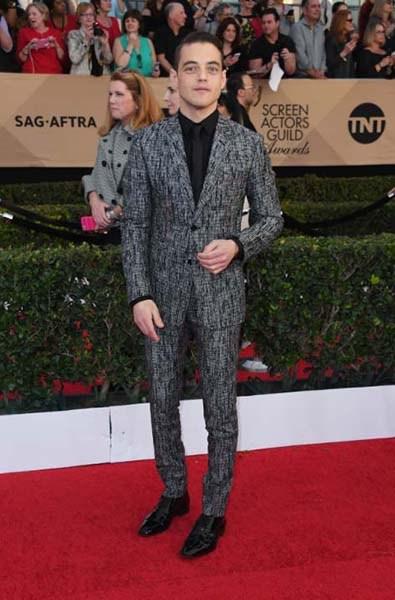 Textures and prints can be hard to pull off on the red carpet, but actor Rami Malek wore a Dior Homme suit featuring a texture quite well. The problem with textures in general is that they can be too small and therefore your clothes will look unclear in photos. However, if you choose a medium-size or large print as Rami did, you can pull it off quite well.
Glen Powell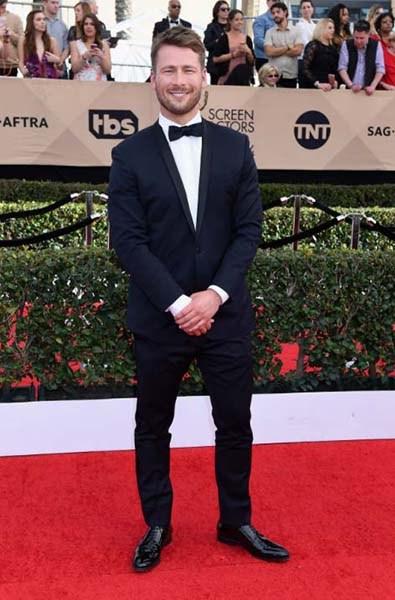 Also wearing Dior Homme, Glen Powell wore a classic suit, showing that if you have a good, well-fitting suit, you can wear it at any time, anywhere. We also loved the shoes: the proportions were on point, the shine was just in the right amount and the feel was soft and delicate.
Lucas Hedges
To complete the Dior Homme show, actor Lucas Hedges also wore a great suit by the French label. It would be kind of a "who wore it better" situation between him and Glen Powell, but luckily, a suit differs from a dress in the sense that a good suit will make your personality shine through – a good suit will shift the focus from the clothes on to the wearer and Dior suits usually do that.
John Legend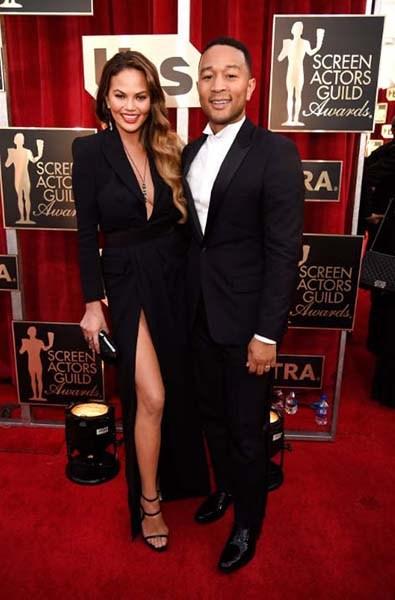 Singer John Legend also wore a classic suit, but skipped the neckwear. Not wearing a bow tie or a tie also makes for a good look, especially at an event such as the Screen Actors Guild Awards, which is focused on entertainment and fun.
While the looks the men wore at the 2017 edition of the SAG Awards were great, we wish we'd see more diversity on the red carpets of Hollywood and the world at large. Menswear can be just as colorful as womenswear, so why not go for colorful clothes, printed pieces and shiny items? Our tip: Give it a try, who knows, you might like it!
Fraquoh and Franchomme
Further reading:
The best dressed men of the 2017 Golden Globes
P.S. We want to hear from you! Who was on your best-dressed list from the 2017 Screen Actors Guild Awards? Whose look did you enjoy most? What about it did you like? What would you wear to such an event? Share your feedback, questions or thoughts in the comments below! For more articles on style, fashion tips and cultural insights, you can subscribe to Attire Club via e-mail or follow us on Facebook, Twitter or Instagram!