Netflix has plenty of great films and TV shows of the fictional variety, but what if you're in the mood for something more educational? Thankfully, the popular streaming service has you covered in that regard as well, with documentary films covering a wide range of topics. Not all of them are great, though, so we've assembled a list of the best documentaries on Netflix. Whether you're looking for a shocking true-crime show or an ode to sake, something educational or something heartwarming, you'll find it here.
Browse other genres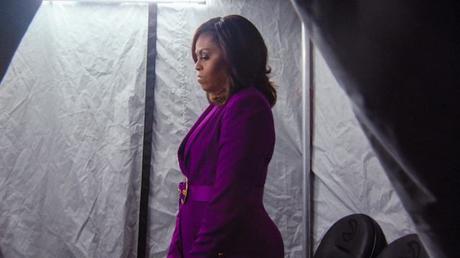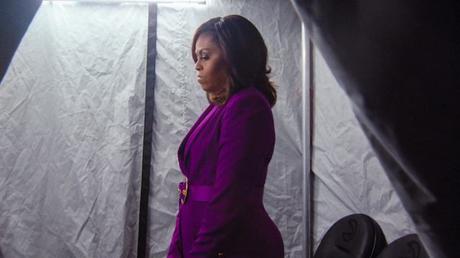 In 2018, former First Lady Michelle Obama wrote a book called Becoming about her life's journey. Earlier this year, director Nadia Hallgren released a documentary with the same name that followed Obama during her book tour. Michelle Obama also provides some perspective on her years in the White House alongside her husband, former President Barack Obama. Michelle Obama's story, however, is compelling enough on its own, especially given how she relates the challenges she's faced and overcome.
Watch on Netflix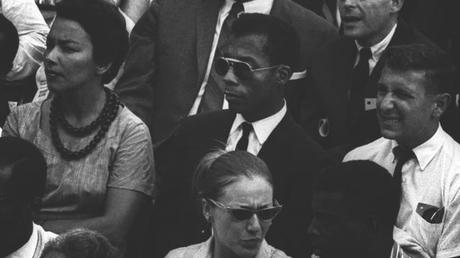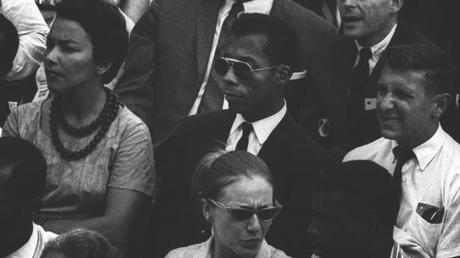 Before his demise, James Baldwin planned to tell the story of his experiences in the Civil Rights movement in Remember This House. Baldwin was a contemporary of Martin Luther King Jr., Malcolm X, and Medgar Evers, and he offered his own perspective on history in his unfinished book. Documentary filmmaker Raoul Peck's I Am Not Your Negro recruited Samuel L. Jackson to narrate Baldwin's thoughts on the most important movement of his lifetime. It's an ongoing battle that has never truly ended, and it's only become more timely.
Watch on Netflix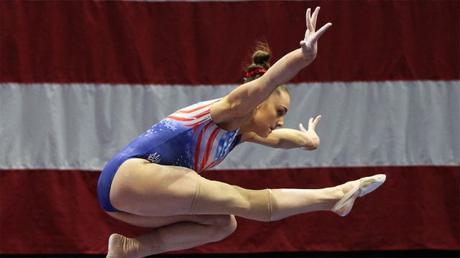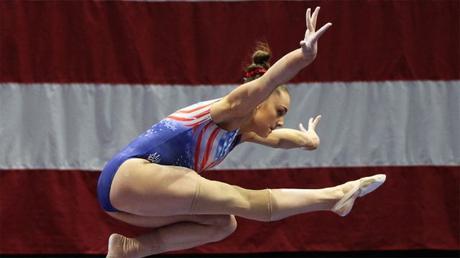 For more than two decades, Larry Nassar was a doctor for the USA Gymnastics national team. Nassar betrayed the trust placed in him, however, by sexually assaulting the young female gymnasts in his care. Bonni Cohen and Jon Shenk's Athlete A follows the journalists from The Indianapolis Star who broke the story that helped send Nassar to jail. More importantly, the film also provides the victims with another opportunity to share their stories about the abuse they endured and the challenges they faced when they dared to break their silence. Their harrowing tales can be difficult to hear, but it's necessary viewing.
Watch on Netflix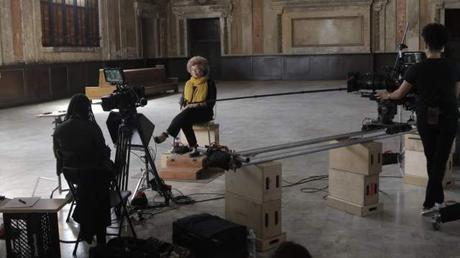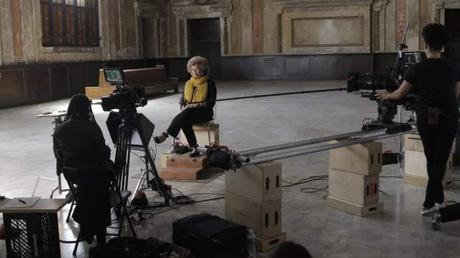 The story of race in America is a long, bloody, systemically inequitable one. And that systemic inequality seems hell-bent on perpetuating itself, as illustrated in Ava DuVernay's Oscar-nominated 13th. This doc tells the story of post-slavery America by drawing attention to the 13th Amendment, which - on its surface - appears to abolish slavery. There's a loophole, however, that permits slavery as punishment for a crime. DuVernay argues, through meticulous statistical research and archival evidence, that the criminal justice system and mass incarceration have become a modern, more insidious means of perpetuating racial inequality and bolstering racial biases, both culturally and systemically. In today's turbulent political environment, 13th should be mandatory viewing for all Americans.
Watch on Netflix

Although they only cover less than 2 percent of the ocean floor, coral reefs are essential to marine ecosystems, providing support for nearly 25 percent of ocean species. It's disturbing, then, to see the vibrant reefs of the world turn bone-white and die. Director Jeff Orlowski's latest documentary, Chasing Coral, follows a team of researchers as they try to document the slow death of the world's reefs. The documentary is informative, laying out for viewers why coral reefs are important in maintaining healthy oceans, and how increasing ocean temperatures are destroying them. Chasing Coral provides a human element, too. The researchers involved display a great passion for their work, and their zeal may be more persuasive than any facts or figures.
Watch on Netflix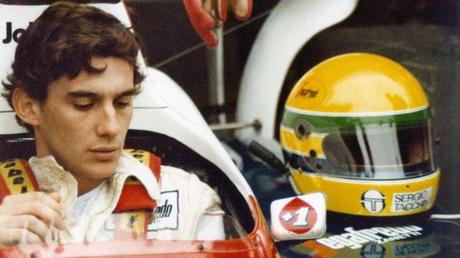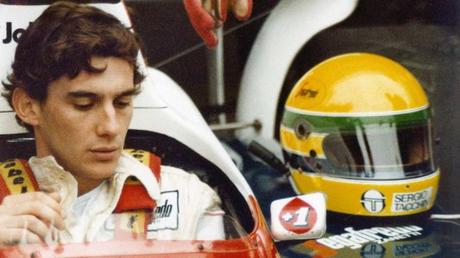 You don't have to know anything about Formula 1 to appreciate Senna. Made entirely with archival footage, Asif Kapadia's doc chronicles the life and shocking death of Brazilian racing phenom Ayrton Senna. Senna made his debut at the 1984 Brazilian Grand Prix and died in a terrible accident at the 1994 San Marino Grand Prix. In between, he was an electrifying talent and personality. The film delves into Senna's rivalry with fellow driver Alain Prost and shows him at both his most charismatic and pettiest. It's a documentary that makes you feel like you're really in the passenger seat with Senna himself.
Watch on Netflix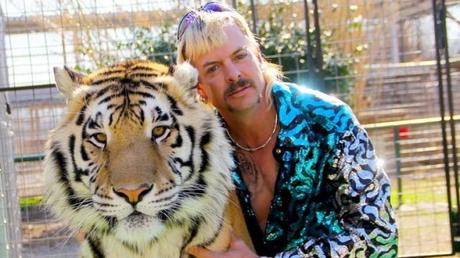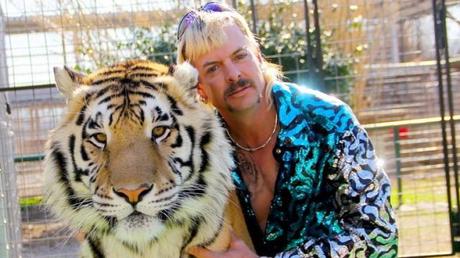 2020 will forever be known as the year of the coronavirus and the year of Joe Exotic, Tiger King. Eric Goode and Rebecca Chaiklin's docuseries on the big cat trade in the United States became a bonafide meme and take factory. It's a documentary for the internet age, somehow consistently re-upping itself with the weirdness and insanity of its characters and stories episode after episode. Joe Exotic is an openly gay, polygamous, country-singing, gun-toting, mullet-sporting, redneck who owns and operates a private big cat zoo in Oklahoma. His story is, somehow, even stranger.
Watch on Netflix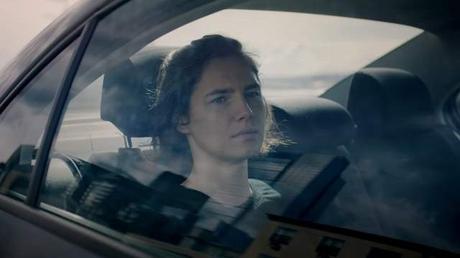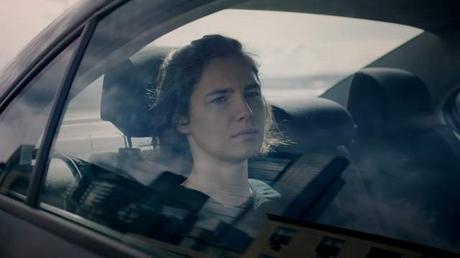 Amanda Knox is a controversial figure - and a well-known one at that. In 2007, the foreign-language student and her boyfriend were wrongly convicted of murdering her fellow flatmate while in Italy, resulting in an eight-year legal battle that saw rampant misogyny, shaky forensic evidence, and shoddy journalism placed at the forefront. In the aptly titled Amanda Knox, directors Brian McGinn and Rod Blackhurst don't so much recount the events as much as they examine the web of incompetence pervading the sexualized tabloid narrative, thus creating a riveting procedural that's chock-full of enlightening interviews with Knox and those closest to her.
Watch on Netflix

In this Netflix Original, filmmakers Kief Davidson and Richard Ladkani tell the story of the elephant poaching and the inner workings of the ongoing ivory trade - from the inside out. The film paints a dire picture of the economies, both political and financial, that have emerged as a result of ivory's value in regions where legal loopholes allow the black-market commodity to move unfettered. From Africa to China to Italy, the film looks to expose the brutality of the ivory trade and help support those looking to make it extinct. It exists in the same vein as heartbreaking documentaries such as Blackfish and The Cove, and as such, it often feels more like a loudspeaker for animal-rights activists than a work of pure journalism.
Watch on Netflix

Ever seen the excellent, 2002 documentary Spellbound? Well, The Short Game is kind of like that, though it focuses on eight entrants in the 2012 U.S. Kids Golf World Championship and their overzealous parents, instead of a national spelling bee in Washington D.C. Director Josh Greenbaum's inspiring film follows the young athletes - five of whom are boys and three of whom are girls - beginning six months before the competition, profiling their athletic drive and personal interests in equal measure. Some of the athletes hog more of the spotlight than others, such as tennis superstar Anna Kournikova's younger brother, but they all wind up participating in a competition that spurs both laughter and tears for the children and their parents.
Watch on Netflix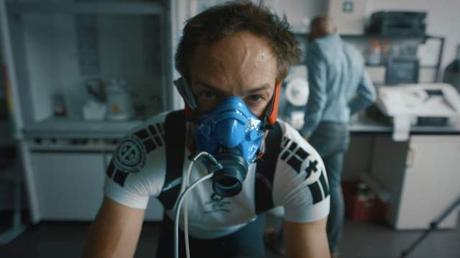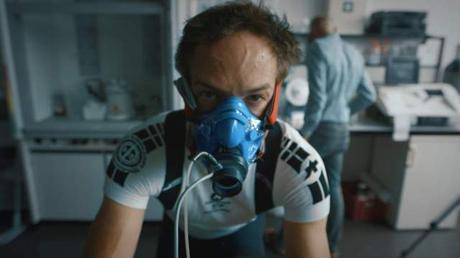 Bryan Fogel's first documentary, Icarus, began as an attempt to document the effects of doping, with Fogel taking drugs to compete in a bicycle race. In an act of journalistic serendipity, Fogel meets a Russian doctor, Grigory Rodchenkov, who leads Fogel to a far bigger story: A Russian, state-sponsored doping program that could cast doubt on the validity of international sports. The story behind Icarus is interesting enough to recommend it, and it is essentially a real-life political thriller.
Watch on Netflix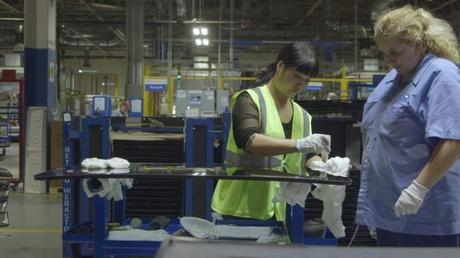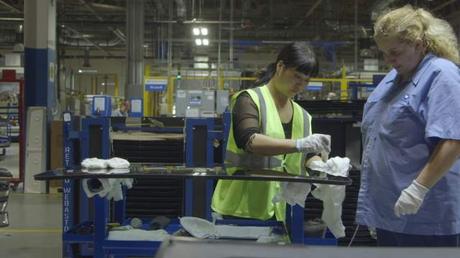 Winner of the 2020 Best Documentary Oscar, American Factory will not make you feel good about the state of American institutions. This look into a defunct General Motors plant in Dayton, Ohio, is the first release from Higher Ground, a production company founded by President Barack Obama and First Lady Michelle Obama. But before that, it was made by Participant Media, who screened it at the 2019 Sundance Film Festival, where it also won Best Documentary. The doc depicts the Dayton plant receiving new life when a Chinese billionaire invests in it as a new American glass-making facility for his company, Fuyao. The skilled labor force subsequently struggles as human skill is sacrificed for a few pennies' worth of savings. American Factory shows the plight of the skilled labor force, both American and Chinese, as they fall victim to the rich and powerful. It's a good, hard look at the American Dream and whether it still exists.
Watch on Netflix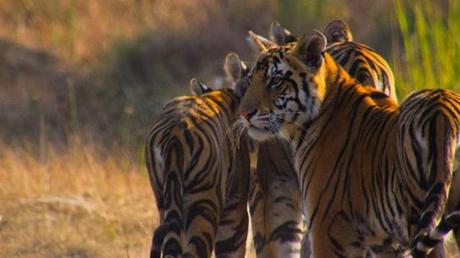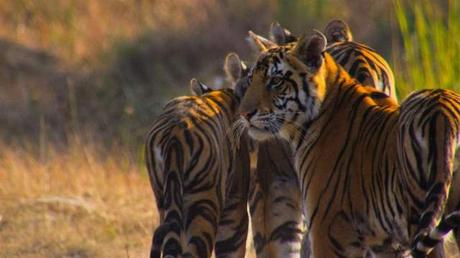 Earth is a living, breathing sphere of air and water, filled with the tallest mountains and the largest oceans. Our Planet is a special collaboration between Silverbac films, Netflix, and The World Wildlife Fund. Taking place over four years, Our Planet takes viewers on a breathtaking journey from the deepest seas to the driest deserts to the thickest jungles. Our Planet not only showcases the majestic wildlife of our world, but also highlights the challenges faced, as well as how humans can learn to coexist with the natural world. Our Planet is narrated by David Attenborough ( Blue Planet) for English-speaking audiences, and it's also narrated by Salma Hayek for Latin America and Penelope Cruz for Spanish audiences.
Watch on Netflix

Night On Earth is a revolutionary new nature documentary, utilizing state-of-the-art cinematography to view the natural world at night. Even in the pitch blackness of the night, Night On Earth illuminates the land as if the sun were out, showcasing nocturnal creatures and their behaviors under the cover of darkness. This cutting-edge filmmaking unearths an entirely new world that's rarely seen by humans - but that can now be seen with every detail. Narrated by Samira Wiley ( A Handmaid's Tale), Night On Earth is a mesmerizing experience, bringing to light the world of the dark.
Watch on Netflix

Birders offers a thought-provoking view of bird-watching from opposite sides of the border between the United States and Mexico. Bird-watchers from Mexico observe birds crossing into the U.S., and watchers in the U.S. see the return. Man-made obstacles pose a threat to the birds and their habitats, which cause untold destruction to their populations and ecosystems. This short documentary showcases a world without borders and members of two countries working together to protect the habitat of these magnificent birds.
Watch on Netflix

Director and writer Werner Herzog created a feature-length documentary that focuses on one of the most powerful and destructive forces on our planet: Volcanoes. Volcanoes wield great power, and they're able to decimate any land - but also create new land as their thunderous force completely changes the land around them. Werner Herzog sends viewers deep into the magma-filled heart of volcanoes, as their destructive forces breed creation and civilizations praise their raw power. With breathtaking filmmaking, Into the Inferno showcases the pure power of volcanoes and how they have impacted our world.
Watch on Netflix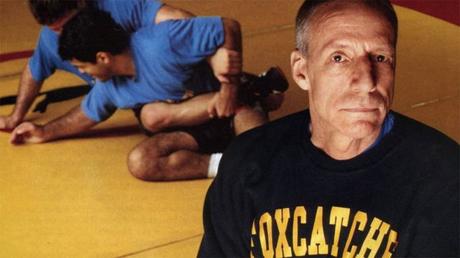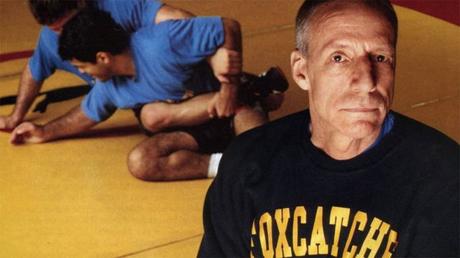 Utilizing home video footage, Team Foxcatcher recounts the downward spiral of John Du Pont and the tragic murder of Olympic wrestler Dave Schultz with authenticity and depth. Team Foxcatcher sees exclusive interviews with John Du Pont and the families impacted by this tragedy. Directed by Jon Greenhalgh, Team Foxcatcher received an Emmy Award for Outstanding Historical Documentary. The tragedy was the central focus of this dark and dramatic film.
Watch on Netflix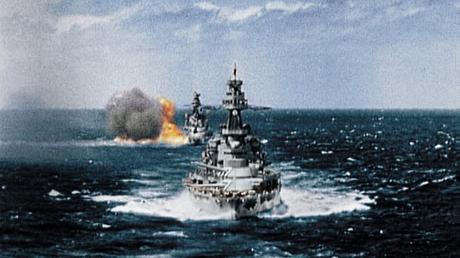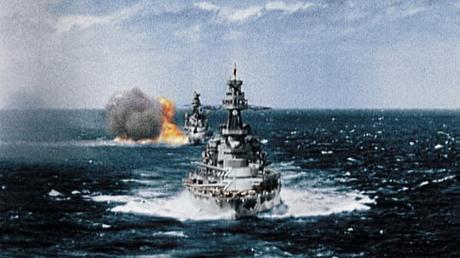 It's a good time to catch up on history, and Greatest Events of WWII in Colour captures the biggest moments of World War II. Newly revealed and restored footage showcases the realities of World War II from the attack on Pearl Harbor to the Battle of Midway to the siege of Stalingrad to the bombing of Hiroshima. Unlike other World War II documentaries, these moments are restored in color, giving clarity to these momentous moments in military history. With commentary from researchers and historians, Greatest Events of WWII in Colour is an excellent series for those wishing to learn more about World War II.
Watch on Netflix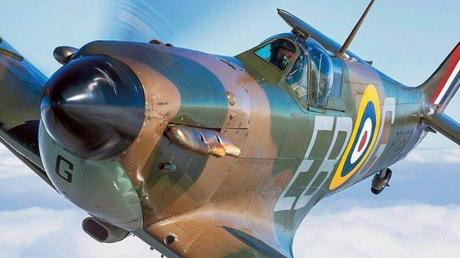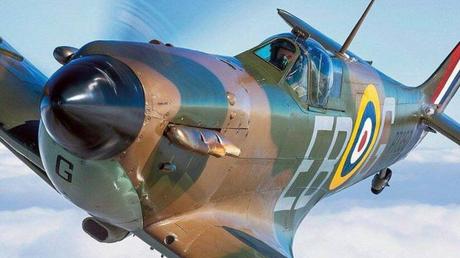 There were many aircraft that flew over the skies of World War II, but the Spitfire is revered as one of history's greatest. Spitfire: The Plane that Changed the World is a feature-length documentary film about the Supermarine Spitfire, the legendary combat aircraft flown by the Royal Airforce through hundreds of combat engagement, including The Battle of Britain. Through restored archival footage, historians, researchers, and combat veterans, Spitfire: The Plane that Changed the World is a critically-acclaimed documentary that tells the story of heroism, bravery, sacrifice, and love.
Watch on Netflix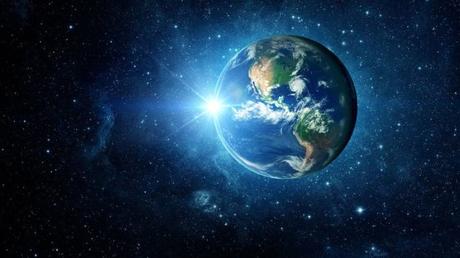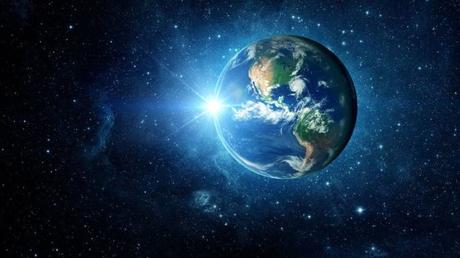 Where do you go when the world is not enough? The Universe lives up to its title by expanding the focus beyond Earth as it explores the cosmos in a unique way. The series invites experts in multiple fields to share their knowledge while using CGI graphics to illustrate universal objects and concepts. Nine seasons were produced, but Netflix only has a selection of episodes from the second season that focus on the really fun stuff. That means alien planets, dark matter, the Moon, supernovas, space travel, and more.
Watch on Netflix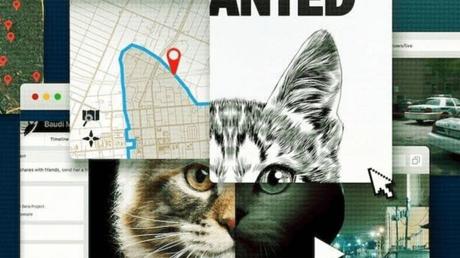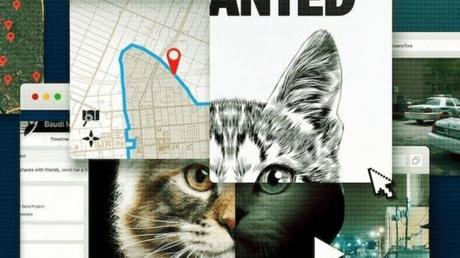 Ten years ago, Luka Magnotta posted a video of himself killing two kittens on camera. A few outraged viewers launched their own online manhunt, as chronicled in Don't F**k With Cats. Several internet sleuths closely examined the video hoping to find clues about Magnotta's identity and where he could be found. Meanwhile, Magnotta went on to kill an international student, and he proved to be even more dangerous than previously believed. Exposing Magnotta was only the beginning - the real trick was catching him.
Watch on Netflix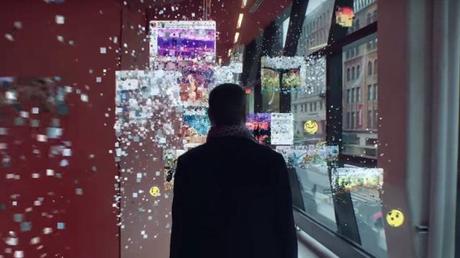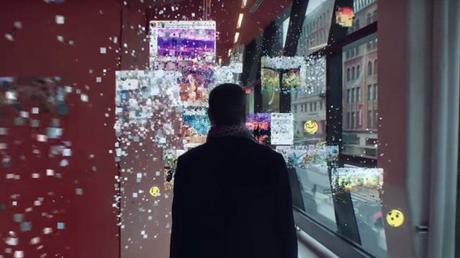 Do the words "Cambridge Analytica" mean anything to you? It's the name of the company that illegally lifted personal information from Facebook users during the 2016 election. More surprisingly, Cambridge Analytica was working for Senator Ted Cruz, as well as the Brexit campaign in the United Kingdom. The Great Hack examines this story by talking to the people who were chasing the story and other individuals who were involved in the scandal. The scary thing is that the past may be prologue for companies that are stealing information from public Facebook pages. It may be a long time before the full extent of the damage is revealed.
Watch on Netflix
Related topics: Netflix | Hulu | Amazon Prime | More streaming services
Editors' Recommendations