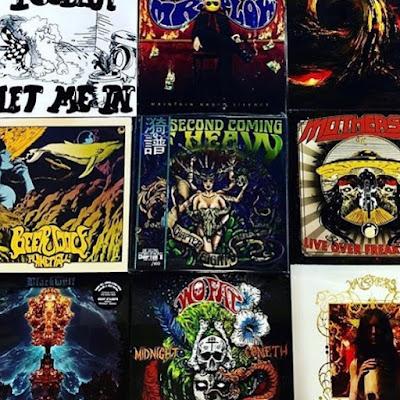 We certainly think our subscription package is the best deal in stoner rock! And we have good reason to think why.
For $5/month you will receive:
-Every new release
-Select back catalog releases
-Exclusive unreleased tracks available literally nowhere else
-Discounts on merch, vinyl and more!
See it for yourself right here: https://ripplemusic.bandcamp.com/subscribe
This is actually crazy. Over the course of your first year you get hundreds, if not thousands of dollars in value and it can all be yours for pennies a day! Not only that - but if you ever feel like you're somehow not getting your moneys worth you can leave anytime you want and keep all the music you got previously.
Deals like this are our gift to you the fans - the sort of thing we offer because we are so grateful for your support!
Sign up for today: https://ripplemusic.bandcamp.com/subscribe
Happy listening!
The Ripple team