Here is a quick list of some of the best books for Men, or what we consider, Manly must reads. Cheers.
The Game by Neil Strauss – Learn about relationships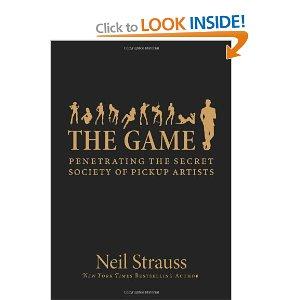 The Game by Neil Strauss
The hardest thing to understand is women. Many have tried and only a few have succeeded. The Game by Neil Strauss gives insight from those few who have succeeded. In this book you will learn the psychology and techniques to meet women.  If you aren't a regular Casanova then I highly recommend this book to you.
Cold Hard Truth by Kevin O'Leary– Expand your business mind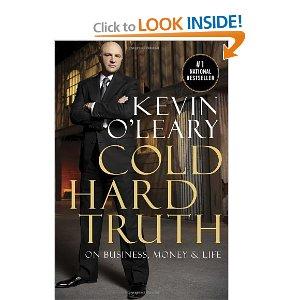 Cold Hard Truth by Kevin O'Leary
Kevin O'Leary is best known as the "mean" Dragon on CBC's Dragon's Den yet his story is truly inspirational. This autobiography talks about the hardships and successes he encountered while building a billion dollar software company. Kevin shares his personal philosophies as well as his business insights in this well-written book. If you are a business dude this is a must read.
Jamie's food revolution by Jamie Oliver– Practical guide to cooking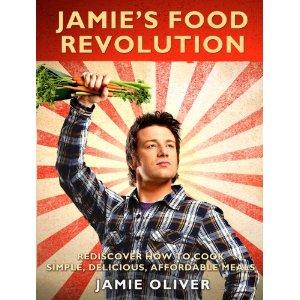 Every dude should know how to cook. Jamie Oliver is one of the best chef's on the planet and he believes in healthy, simple and affordable cooking. Picking up this book will help you eat healthier without destroying your food budget. Also, many of the recipes and tips in the book will help you impress your friends when you have them over for a bite. This is a practical buy because the recipes in this book will always be good.
Assholes finish first by Tucker Max – A light fun read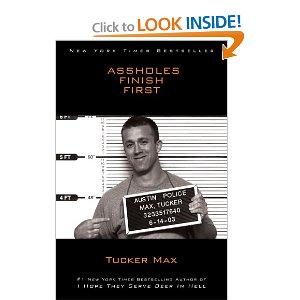 Assholes Finish First by Tucker Max
Do you ever need to shut off your brain and have a good laugh? Then Assholes Finish First which is part of the Tucker Max series is the right read for you. The humor in this book is very straight forward and you will either love it or hate it. It's a very light read that in my opinion will keep you turning pages with a big grin on your face. I recommend this book to those who also like to watch slap stick comedies.
Whiskey by Michael Jackson – An interesting read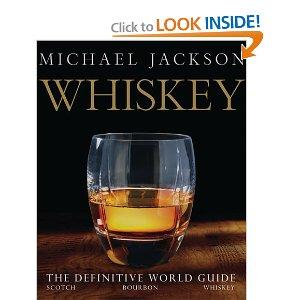 Whiskey by Michael Jackson
This is the type of book that will make you the most interesting man in the room. Understanding the world of whiskey is truly an art. There are so many flavor profile, makes and brands that being able to navigate your way to finding that perfect whiskey for you gives you a lot to talk about. For anyone who enjoys a good glass of whiskey I highly recommend this guide.
Comments
comments