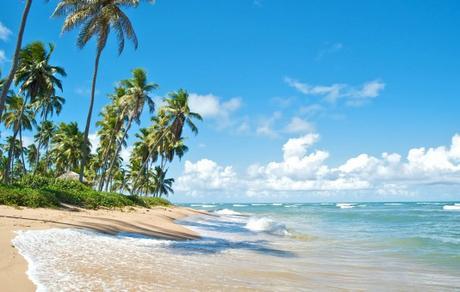 After spending the bulk of the summer adventuring around Central America as a family, the kids are back in school and we're all getting back into the swing of things.
Like many schools around the country, we have the entire week of Thanksgiving off as part of our fall break. Which of course got me thinking... where can we go this November?
November isn't the best time of year for the Caribbean, and it's too early for skiing in Colorado and the Western United States.
So when my friends at TAM airlines, the largest airline with service in South America, contacted me about their new routes and rates to Brazil from the United States, I jumped at the chance to educate myself about spending a week at the beach in Brazil.
While Rio de Janeiro is a must if you're traveling to Brazil with kids, after a few days head to the beach for a well-rounded family vacation.
With over 7,000 miles of coastline, Brazil boasts some of the most beautiful beaches in the world. Here are the best beaches in Brazil in November for families.
Salvador de Bahia
Located in the state of Bahia, about a 2 hour flight north of Rio, the beach area of Salvador features rolling hills and wide, sandy beaches. Kids love exploring the area's coconut palms, sand dunes, mangroves, lagoons and rivers.
The laid-back vibe in Salvador is ideal for families, where kids have the opportunity to play on the beach with local Brazilian children. Rent a chair and umbrella for the day, and dine at one of the many local food kiosks that line the beach.
Buzios
While trendy, this much-loved resort area is peaceful and safe making it ideal for family travelers. Located about 2 hours east of Rio de Janeiro on a peninsula with beaches on all three sides, expect to find plenty of chic boutiques and restaurants.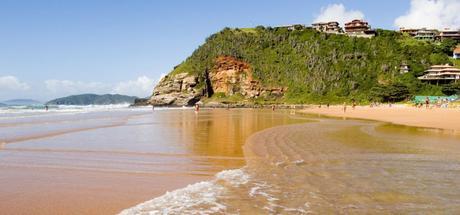 Don't miss the popular Praia Joao Fernando beach but be sure to get off the beaten path and explore many of the smaller, less crowded beaches as well while in Buzios.
Angra dos Reis
Located a short 90km from Rio de Janeiro, this idyllic seaside village is the starting off point for excursions to hundreds of islands along this coastline.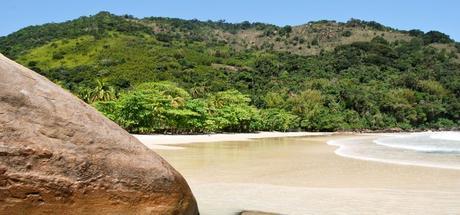 The landscape here reminds me of the hilly, tropical islands of the US Virgin Islands, featuring amazing hilltop views, waterfalls, and beaches surrounded by rainforest.
Fernando de Noronha
Located to the far north of Rio de Janiero, over a 6 hour flight away, this small volcanic island has become a popular ecotourism destination. Most of the island has been designated a marine national park and has been a successful ecotourism project to date, as evidenced by the prolific population of dolphins and whales in the area. Travelers love the translucent water packed with marine life.
Caraiva, Bahia
This relaxed, hippy enclave is perfectly peaceful, making it an ideal place to relax on the beach with your family for a few days. There is no motorized transportation on the island, and you can walk all day in either direction with very little contact from other people. Stay on the beach in simple accommodations or book the Fazenda Caraiva, a short boat ried up Rio Caraiva.
Have you been to Brazil with your family? What beaches would you recommend?