The term "soap" refers to a variety of skin cleansers, whether solid, liquid, or powder and each of these categories has its own set of colors, scents, shapes, packaging, and benefits.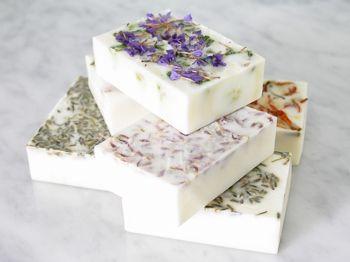 Some soaps deodorize, while others are antibacterial, anti-aging, moisturizing, etc. Soap is something that practically everyone uses, often many times every day, and is one of the most important tools in avoiding the spread of several bacterial and viral infections.
Natural soaps are made from natural ingredients. Organic soaps are made using natural organic compounds. These are typically made from a combination of butter and oils produced from different plants. Thus, they are rich in vitamins, minerals, and antioxidants. These compounds are required for human skin, hair, and other body components to grow, survive, and/or remain healthy. Many natural, mild soaps contain additional helpful elements such as clays, salts, essential oils, and botanical extracts.
Handmade soaps take longer to make and usually utilize higher quality ingredients, which adds to the expense, but they are gentler on delicate skin.
It is critical to experiment with many natural soaps to find the one that is best for your skin type and preferences.
Using a natural soap has a number of advantages, including:
It is real soap
Many goods marketed or exhibited as 'cleanser,' 'body bar,' 'body wash,' 'beauty bar, 'skincare bar,' and even 'deodorant soap' are actually detergent-based items, not soaps at all.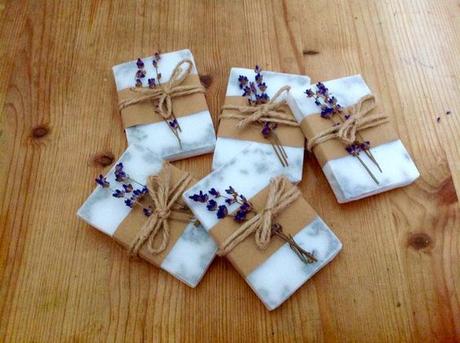 Better ingredients
When a factory produces hundreds of thousands, if not millions, of bars of soap at a time, part of the profit margin comes from mass production, and part comes from employing the cheapest products available - which are frequently synthetic alternatives for the real thing.
Many people feel that synthetic chemicals can be harmful to the endocrine, reproductive, respiratory, and immune systems, not to mention the potential harm they might do by drying out your skin.
Mass-made soaps are known to contain parabens, sulfates, and triclosan, which are suspected of causing allergies, influencing hormone levels, and perhaps increasing the risk of some malignancies.
Natural soaps, on the other hand, are made with natural ingredients such as olive and coconut oils, as well as shea butter.
Natural soap is highly moisturizing
One of the advantages of using natural soap is that glycerin is a byproduct of the manufacturing process. Because it pulls moisture to itself in and around the skin, glycerin is an effective skin moisturizer. Because traditional soaps include glycerin, they moisturize the skin when bathing, whereas many commercially created soaps can dry out the skin. Why? Because commercial soaps in stores are frequently subjected to a technique designed particularly to remove the glycerin.
Environmentally friendly
Organic soaps do not emit hazardous environmental chemicals or poisons. After usage, the soap degrades more efficiently and does not disrupt the water cycle or the species that live in our rivers, lakes, and seas. Even if everything else were equal, this eco-friendliness would be a compelling reason to use organic soaps. Add to that the soap's high quality and efficacy, as well as the joy you get from a more unique product, and they are a clear winner.
Antioxidant-dense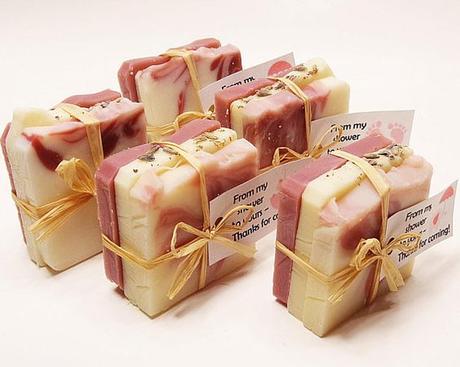 Organic soaps can actually help to repair the skin by reducing inflammation, keeping skin hydrated, and thus helping the user to have younger-looking, healthier skin because the ingredients used in organic soaps include many that are natural antioxidants, and because the process does not extract these substances for other purposes. Organic soaps' milder pH values (typically between 9 and 10) assist care for your skin in the long run while still keeping you looking and feeling clean and fresh now.
They do not use any preservatives
Organic products have a reduced shelf life for a good reason. Non-organic product preservatives are often dangerous to persons or the environment. It might sometimes come down to a trade-off: do you want the product to be able to sit on a shelf, unused, for an extended period of time, or do you want it to be healthy for the user?
Aromatherapy scents created from natural ingredients
Aromatherapy can help to relax your mind and body by using natural soap scents. Aromatherapy is supposed to ease stress while also improving mood and attitude.
Essential oils' chemical composition cannot be replicated in a laboratory. The medicinal properties of natural goods are lost when synthetic counterparts replace them. Natural essential oils stimulate the release of neurochemicals in the brain, benefiting the mind, body, and spirit.
Reduces itchy skin
Skin irritation is a sensation that prompts you to scratch your skin, causing it to get red. You can also accidentally scrape off the top, protective layer of your skin, making it more prone to breakouts. You come into contact with components that are naturally obtained and derived from plants and plant-based goods when you use plant-based body wash. With no chemicals in contact with your skin, it relieves it of persistent irritation and itchiness while also soothing and moisturizing it with natural elements that promote skin health.
In summary, the important takeaways regarding natural soap are that:
it has no artificial ingredients
it does not contain synthetic fragrances or perfumes
there are no artificial colors
there are no detergents
there are no artificial preservatives
Using an age-old technique, natural soap recipes combine sustainable, environmentally friendly natural and organic components to produce a fantastic product for hopefully healthy skin.
You can use a homemade natural soap bar to enjoy a very simple luxury in life. This small adjustment will not only leave your skin well-conditioned but will also contribute to a healthier environment!
Your skin will notice it and appreciate you for the difference.
Fraquoh and Franchomme
P.S. We want to hear from you! Do you use natural soaps? What types do you use? Why? Share your feedback, questions or thoughts in the comments below! For more articles on style, fashion tips and cultural insights, you can subscribe to Attire Club via email or follow us on Facebook, Twitter or Instagram!