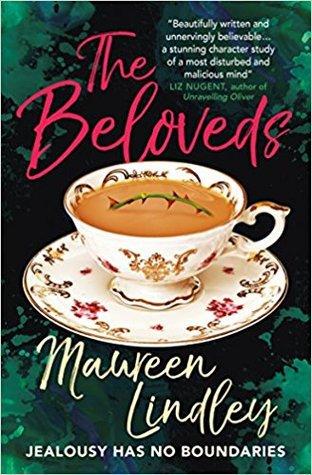 Oh, to be a Beloved-one of those lucky people for whom nothing ever goes wrong. Everything falls into their laps without effort: happiness, beauty, good fortune, allure.
Betty Stash is not a Beloved-but her younger sister, the delightful Gloria, is. She's the one with the golden curls, sunny disposition and captivating smile, the one whose best friend used to be Betty's, the one whose husband should have been Betty's. And then, to everyone's surprise, Gloria inherits the family home-a vast, gorgeous pile of ancient stone, imposing timbers, and lush gardens-that was never meant to be hers.
Losing what Betty considers her rightful inheritance is the final indignity. As she single-mindedly pursues her plan to see the estate returned to her in all its glory, her determined and increasingly unhinged behaviour-aided by poisonous mushrooms, talking walls, and a phantom dog-escalates to the point of no return. The Beloveds will have you wondering if there's a length to which an envious sister won't go.
***
[MY DEEP DISLIKE FOR my sister first struck me at the age of nine, when I shut her in the linen cupboard]
***
(Titan Books, 17 June 2018, ebook, 384 pages, ARC from publisher and voluntarily reviewed, blog tour 3 July)
***
***
This is my first time reading the author. The Beloveds is a cracking read. I have a fondness for dark, twisted people like Betty. Betty is a great character. The book is told from her perspective and I really enjoyed being inside her increasingly disturbed mind. Her fixation on the house was incredibly creepy. I would have liked to be there much longer than necessary though. Despite Betty's rather dark frame of mind there is some humour in the book, especially towards the end when Betty become increasingly unhinged. I thought I knew where the book was going to go but the author makes the least obvious choices and I had a few surprises. The Beloveds is dark, disturbing and terrific.