If one of your biggest problems while planning your wedding is all of the intricate details and elaborate beauty of…well, everything, then it's time to start looking at the simpler items. Simple wedding cakes can be absolutely gorgeous. Here are a few for you to feast your eyes on.
Beautiful Two-Tiered Simple Cake
This beautiful cake is two tiers and very simple and elegant. It features a few simple embellishments that include a pretty flower. This is perfect for any sort of ceremony; it would go well with a laid-back wedding or a formal, traditional wedding.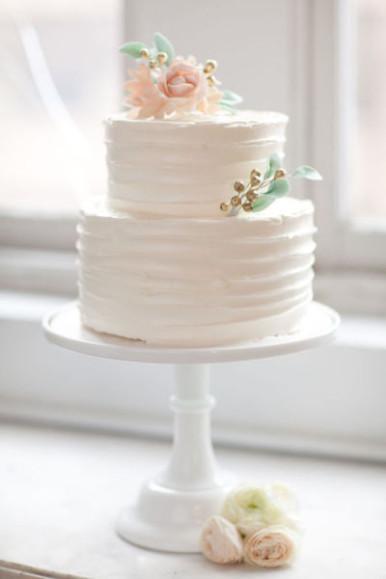 Photo Source: burnettsboards.com
Floral Two-Tiered Cake
This is also a two-tier cake that features elegant ribbon and a floral topper. Plain white fondant, this cake is absolutely breathtaking without all the fancy embellishments that you see on many of today's cakes.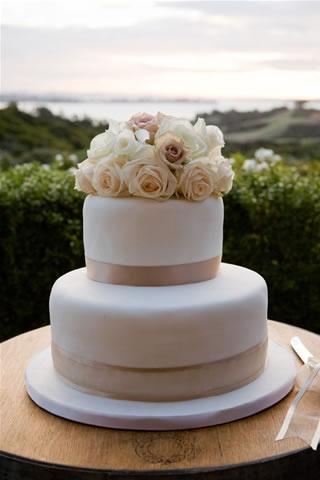 Photo Source: weddingnuance.com
Modern Two-Tier Cake
This cake is modern and sophisticated but simple. With clean lines and pretty, bold colors, this cake is absolutely perfect for the couple who wouldn't describe themselves as traditional or fancy.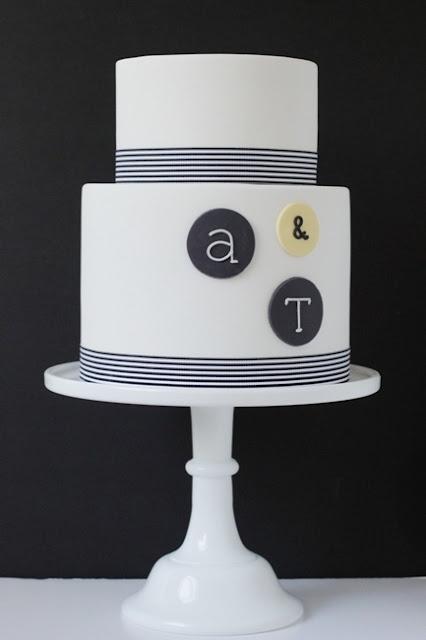 Photo Source: hello-naomi.blogspot.com.au
Colorful Cake
All of the color and embellishment on this simple white two-tier cake comes from the flower spray on the front. It's simple but elegant and would work perfectly for a spring wedding.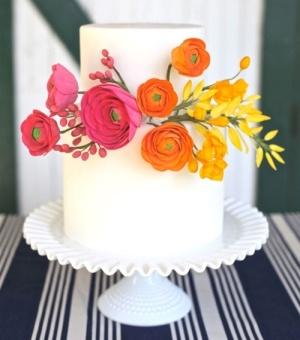 Artistic Cake
This beautifully simple cake features frosting that's a little messy and tinted with a pale pink. A single flower embellishes the top. This one is absolutely lovely.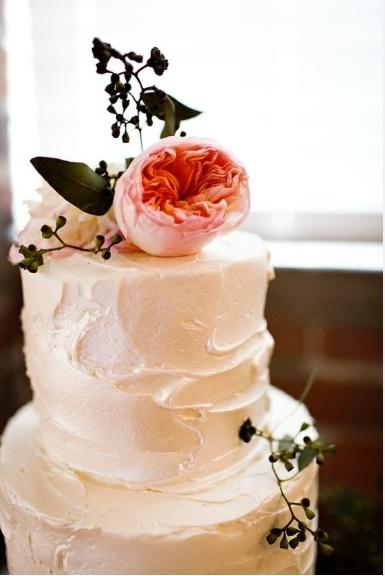 Rustic Wedding Cake
This cake is also two-tiers and white, but it features gorgeous ribbon around the tiers and raffia embellishment as well as a rustic topper. This is a perfect cake for those popular barn weddings!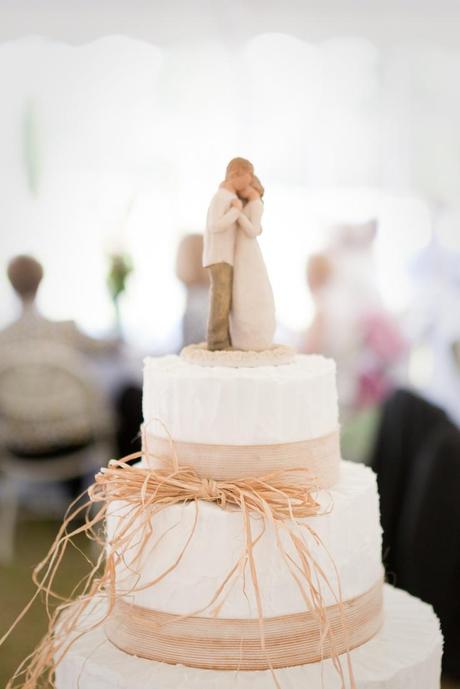 Photo Source: ashahphotography.com
Even if you're not traditionally a fancy person or someone who would be called sophisticated, you can have an elegant and gorgeous wedding cake. Use these as inspiration!