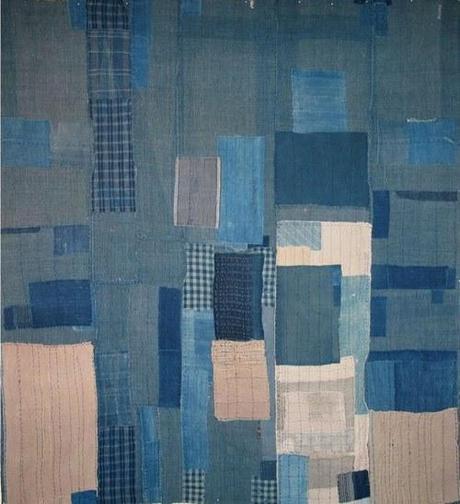 Like many style enthusiasts, I like clothes with unusual details. I just often prefer mine to be hidden. So, sport coats with poacher's pockets, boots with unseen straps, and pants with an unnecessary number of buttons. The newest project is a leather jacket with a special Japanese lining. I got the idea from Greg at No Man Walks Alone, who was working on a similar project last year until it fell through. Since I won't be able to get one from him, I've been thinking about buying a jacket elsewhere, and then taking it to an alterations tailor to have the lining replaced. Ideally, the jacket would be a café racer, black and austere, constructed from a heavy cowhide, and accented with silver zips. It'd look tough and mean, but also have a special lining inside that no one would see. The only question is what fabric to use.
At the top of the list is boro, a Japanese folk fabric originally used by thrifty farmers and fishermen. Here, a large piece of cloth is repaired with scraps and rags over the course of a few family generations. The result is something that looks like a Japanese version of an American patchwork quilt, where hundreds of indigo patches are pieced together with roughhewn stitches. I imagine those various shades of blue would look fantastic next to black leather.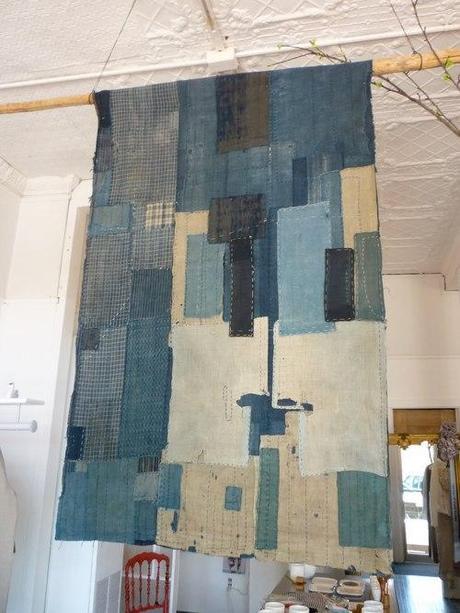 There are two problems with boro, unfortunately. First, it's a workwear fabric with multiple layers, so it's sometimes too thick to serve as a lining (especially for something as close fitting as a moto jacket). It's also incredibly expensive, with good specimens ranging anywhere from $1,000 to $8,000. You can get them cheaper in Japan, but you need connections and someone who can tell you the thickness of the cloth. Unlike dealing with artisans and merchants in Continental Europe, I find fewer people in Japan speak English, which makes shopping via email difficult. 
Interestingly, there's a bit of history in Japan when it comes to expensive linings. During the Edo period, the Tokugawa shogunate felt threatened by the rising merchant class, so they issued a number of sumptuary edicts that outlawed things such as the wearing of expensive clothes (or, rather, clothes that were considered to be ostentatious displays of wealth and out of line with one's social class). The wealthy and stylish found ways around the law, however. For example, it was fashionable for a while to use red fabrics — which were highly coveted and rare at the time — to line clothes. So essentially, you'd have garments that'd look regular and unassuming from the outside, but inside, there'd be a rich and beautiful lining that would take up most of the garment's cost.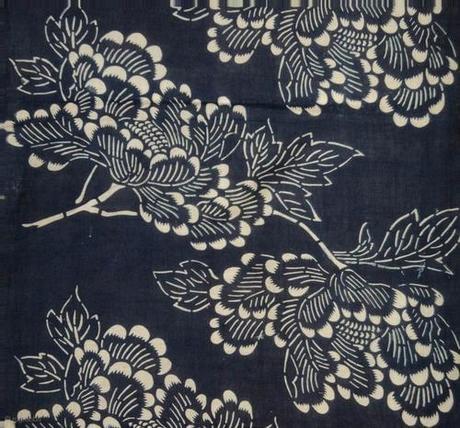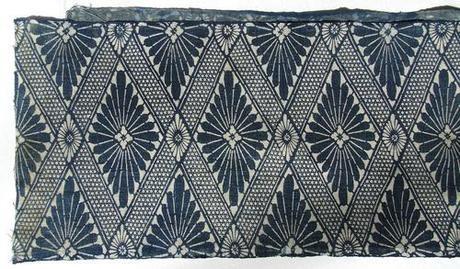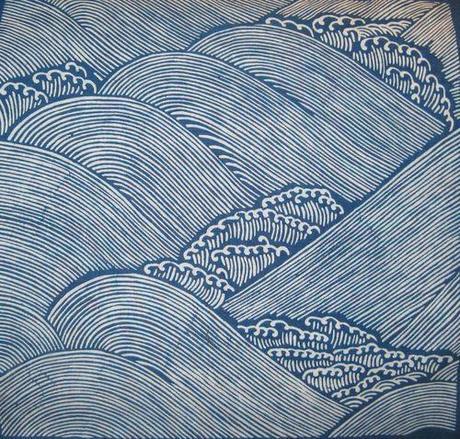 If boro is too expensive, then there's katazome, which isn't so much a type of textile as it is a dyeing technique. Here, a dye-resistant paste is applied through stencil, and then the fabric is colored by hand brushing or immersion in some dye. It's similar to the tie-dye-esque methods of shibori, but it produces cleaner lines.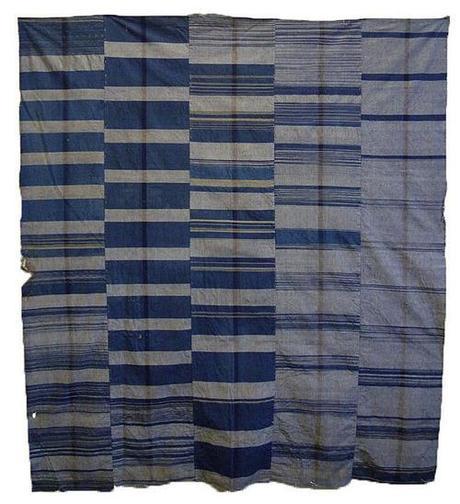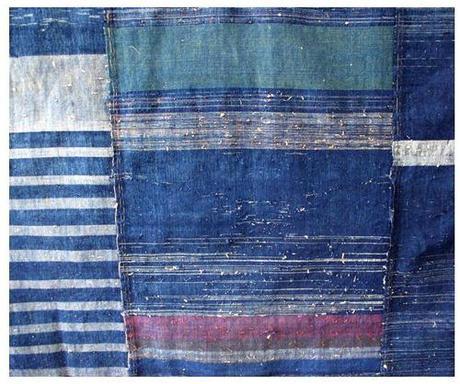 Katazome patterns tend to be very floral or nature-inspired, which I'm not sure I'd want in a black moto jacket. So I've also been thinking about zanshi-ori, a type of fabric woven from either the leftover threads of home yarn production, or broken threads purchased from commercial weavers. The result is that you get a very slubby, neppy cloth with irregular horizontal "striping." I think it could look like the blanket linings inside of Mister Freedom's deck jackets. Rugged and functional, but also very handsome.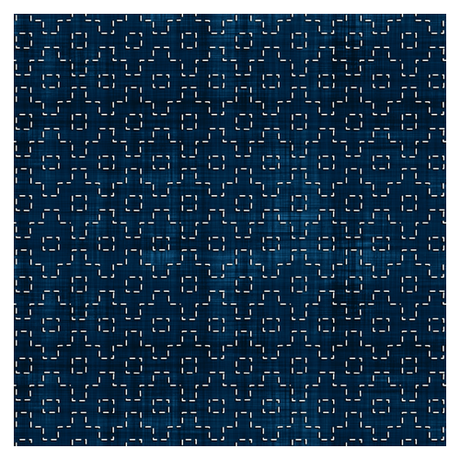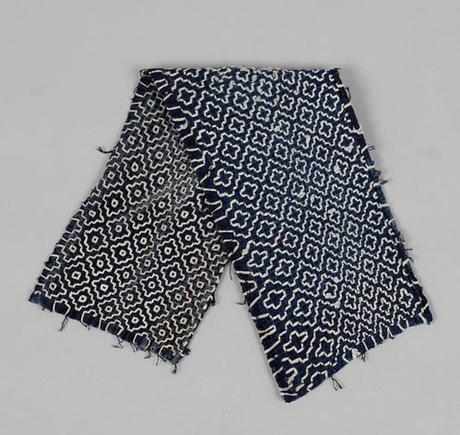 One more before we stop. Here we have sashiko, which is is a type of embroidery stitch used for reinforcement or decoration. You see these done most traditionally with white threads against an indigo blue cloth, but sometimes they appear as red threads as well. I imagine for a lining, you'd get a nice textured look in addition to the mesmerizing geometric shapes.
Knowing me, it'll probably take a year to find the right fabric, but the hunt is often as pleasurable as the end result. Next up: a black café racer with a beautiful Japanese fabric for its lining.