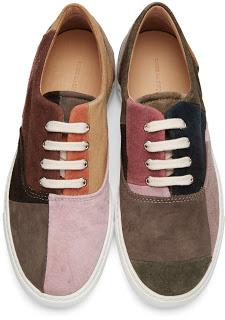 Comme des Garçons Shirt Multicolor Suede Patchwork Sneakers
Conflicted? Great! Why make up your mind when the shoes say you don't have to? Commes des Garçons Shirt's Multicolor Suede Patchwork Sneaker offers up a beautiful conflict of color that make up an interesting sneaker. The entire upper is comprised is color-blocked pieces of different colored suede that are stitched together reminiscent of hippy jeans. It's all set onto a rubber sole and goes great with no color, one of the colors in the mix-up or all black. Available now at Ssense.com.
Category: Commes Des Garcons, Commes Des Garcons Shirt, Low-Tops, Men's Shoes, Men's Sneakers, Mens, Mens Fall/Winter 2016, Mens Footwear, Mens Style, Ssense.com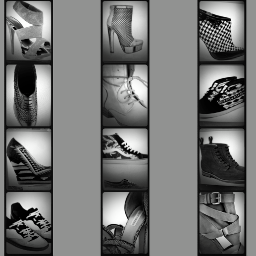 About SHOEOGRAPHY.COM:
Shoeography.com is a daily footwear blog highlighting what's new and what's hot in mens shoes, and women's fashion shoes!