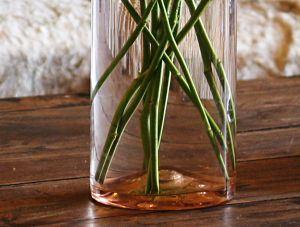 I hate when people have the audacity to attack a person over something that they have known and have been doing for all of their life.
Where do they get the gall to doubt, accuse, or challenge someone about their motives and capabilities?
They come from out of no where. As if one were just born yesterday and not aware of anything within their surroundings or of how to survive.
Jealousy and envy are indeed an irrational sickness and ignorance among many.
I have been the object of such attack by a chosen number of few in particular who believed that they were better than what they actually were. It had went on since I was a child and escalated as I became an adult.
Those type of people who feel that they are more sufficient and able to outdo someone else who is really the more qualified and the more innately equip.
I'll admit that the instance use to anger me due to the fact that I knew the real deal behind the situation. That they were the ones who were inadequate and indeed acting out on preconceived notions and misconception.
They had inadvertently deceived and revealed themselves all at the same time. These people could not compare to me at what I knew or what I did in the least bit.
It would take them a while to discover that revelation and then to accept that fact. Yet it did not stop their disdain. And I really did not care.
A lot of the time when I had made an impression or an accomplishment, of course, they would have to downplay my achievements as being of no serious or legitimate value.
The mystery to this particular circumstance is, however, that I could instantly and accurately pick up on these people right off the back. The abilities that they lacked as well as their true ulterior motives.
The affirmation of their inferiority. Their states of being a bunch of nothings and nobodies. People of no real value. Of no grave importance. However, they would always continue to go on with their own fantasy and delusions.
They weren't even on my level when it came down to intelligence and discernment. They did not have anywhere near the knowledge, strength, or power that I had.
All that they really had to show for anything was the bunch of skeletons that were in their unsightly closets.
Just because someone is older and so called more experienced in doing something does not necessarily mean that they are more efficient. They may just have not come across the right person to show them what certain things really mean and how certain things are really to be done.
To each his or her own. What goes for some people absolutely does not go for all.
I have an old soul. I have been here before. I was born with a caul. Just because someone is different does not give anyone the authority to underestimate and discredit them.
Some people will often deny or refuse to admit to the existence of what they may have never heard of or what they may have never come across.
These type of people really kill me when one does not behave in accordance to their specific standards. Usually in regard to the things that supposedly correspond with the approval of general society.
Conducting one's self in any other opposing mode is considered by some individuals as reflecting an apparent stupidity or incompetency.
Tell me though, who is really the uneducated one? The one who is limited in their particular information or the one who is broader within their own mental horizons. I do not even need to ask a question to an answer that I already cognize.
No one can tell me anymore about myself than of what I definitely know.
If anything, I could tell them more about themselves that they'd never recognize to know.
The ridiculous crap that I have had to put up with certain people.
People who did not know me personally or even well enough. Just judging me with their infantile minds.
I never had to prove anything to anyone. And I never tried. However, the universe has abundantly brought me out into the open for all of the world to see just like the many others in the world who have a distinct and special purpose to fulfill.
My great ancestors and orishas have got me up on the top. Publicly rubbing my success in all of my haters and down-players  faces.
My enemies were always jealous of me. Scared of me. And desiring to become like me.
They did not want me to recognize myself for the person that I actually was. They never wanted me to seem as if I was good enough. When in actuality they were the ones who did not have the capacity to measure up.
I am very unique.
There is no one else out there in the world who is like me. Though there are those who are similar. Real children of the caul/veil are rare in character.
That is what makes me so honest. So genuine. So Authentic.