Or, you are charged with possession of an illegal weapon and the weapon in question is a Great Highland Bagpipe.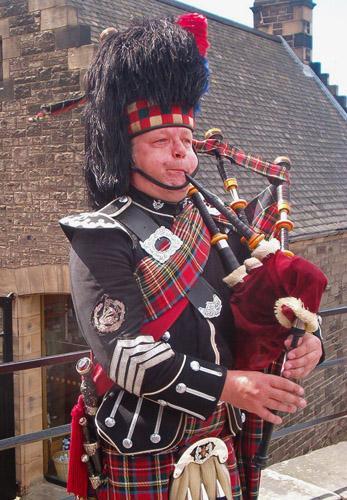 The prosecution is based upon a statute dealing with firearms. In fact, the precise language is that "the weapon must fire a projectile using either a chemical, explosive, or pneumatic pressure force"
The prosecution relies upon the 1746 prosecution of James Reid, a Piper who was executed at York as a rebel. In his trial it was alleged in his defence that he had not carried arms, but the court observed that a Highland regiment never marched without a piper and therefore that his bagpipe in the eyes of the law was an instrument of war.

"The bagpipe is the only musical instrument deemed a weapon of war because it inspired its troops to battle and instilled terror into the enemy. The skirl of the pipes stirs men's and women's souls and its power and influence in battle as in life, is measurable".

The prosecution brings forth loads of documentation to prove that the bagpipe is an instrument of war and should be considered a weapon. Oh dear, even the EU bureaucrats want to go after bagpipes as well! Should the law be extended based solely upon this new scholarship?