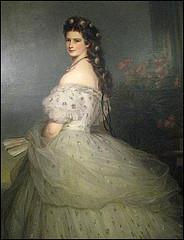 photo: Cristina (Romania)
The high alpine areas of Austria are home to a powerful wonder drug capable of capturing and curing a man's heart; his desires; and his health. But it has also been known to kill him!
The Wonder drug
A herb of the sunflower family has been known and shown to have almost magical powers to capture the hearts of men and women across the centuries and continents. It's enchanting beauty has driven men to their death on high alpine peaks, yet provided miracle cures for ills of the heart, bowel and lungs.
This deadly and delightful plant has been used to treat dysentry and diahorrea, whilst helping protect against the harmful UV rays of the sun. But nonetheless it has drawn men to their death through exposure and exhaustion.
Edelweiß
Leonopodium Alpinum (Edelweiss) is a star-like perrenial plant found on the high alpine slopes in areas of Austria (and other parts of the Alpine Range). It is a most beautiful and sought after plant that has earned it's name of Florea Reginae (Queen Flower) for not only its exquisite looks, but also its favoured position as the flower of choice of Emporer Franz Josef (1864 – 1916) and his wife, Sisi (see photo).
Edelweiß is considered the ultimate love charm of the mountains, drawing amorous suitors to their death as they strive to collect the delicate blooms from difficult to reach places. Like snowflakes these 'objets d'amour' are short-lived once touched by mankind. Their showy silvery-white leaves tinged with green make each a unique gift of nature with powers to kill and cure.
Rogers and Hammerstein
But despite the flower's cult status, 'Edelweiß' is not the national anthem of Austria. This was a song created by Rogers and Hammerstein for their musical show in 1959 about the von Trapp family and the pressures they faced during the Nazi occupation of Austria. The song was conceived as Georg Ludwig von Trapp's defiant show of patriotism against the Nazi dictators, before the family left their beloved Austria.
And just as the song was the ending of von Trapp's life in his homeland, so was it also an ending to the long established and successful institution of Rogers and Hammerstein. It was the last song they wrote together, before Hammerstein's sad demise through stomach cancer.
So Edelweiß neither killed him nor cured him!