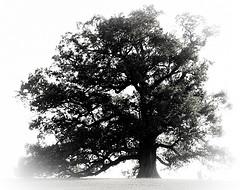 photo : Ted Hodges
Austria has a strong commitment to environmental protection – keeping the country clean and helping retain the resources of this alpine area. The Austrian Oak is a somewhat unusual example of environmentalism from super Styria, one of the 9 Austrian Federal states.
Austrian Trees
Steiermark (also known as Styria) is a heavily wooded province in the south-east of Austria. Probably the most common tree found on the slopes of the Austrian Alps, is the Swiss Pine. It's an impressive specimen that grows between 1,200 metres and 2,300 metres above sea level – ideal for an alpine altitude.
The Swiss Pine grows to around 25 – 35 metres tall and bears pine nuts – edible seeds – that are used to flavour the favoured alpine tipple, Schnapps!
Other tress that grow particularly well in Stryia – sometimes called the orchard of Austria – are apple, peach, plum and pear. The fruits of these gorgeous groves are also used to flavour the sweet Schnapps.
The Austrian Oak
Unlike the flowering and fruity trees described above, the Austrian Oak most certainly isn't edible. Though its contribution to environmentalism and indeed the economy of the country, can't be denied. But to be honest, the Austrian Oak isn't a tree at all!
It's none other than that son of Styria, body-builder and actor Arnold Schwarzenegger!
Herr Schwarzenegger – formerly Governor of California in USA – was born and bred in Styria in a tiny town on the outskirts of the provincial capital of Graz, called Thal.
But why call 'Arnie' the Austrian Oak, you might wonder?
Well, this was because way back in his youthful years, Mr Schwarzenegger was effectively a pin-up for a body-building promotional campaign, which helped bring respect to the sport and attract many people – young and old alike – into gymnasia across the globe. The Austrian Oak was the title under which he appeared.
Acting and Accolades
Although he originally dreamt of being – and did become – a world class body-builder, the Austrian Oak eventually also became a film star of unprecedented proportions (and that's nothing to do with his body size!).
After enlisting in the Austrian Army in 1965, Mr Schwarzenegger continued his body-building behaviour and – against rules and regulations – entered prestigious competitions to take the titles Mr Universe (5 times) and Mr Universe (7 times). But he also dreamt of other things and in 1968 at the ripe old age of 21 he set sail for America, where he became an international box office star of the silver screen and TV.
Between 1970 and 1980 the Austrian Oak dominated competitive body-building. From 1969 he began with impressive determination to develop his acting skills, starting with 'Hercules In New York' and later starring in such hits as:
Stay Hungry (1976) – co-starring with Jeff Bridges, following which he won a Golden Globe for 'Best Acting Debut in a Motion Picture'
Pumping Iron (1977) – which covered the 1975 'Mr Olympia' competition in South Africa and became a key sports documentary of the 20th century
Cactus Jack (1979) – co-starring with the great Kirk Douglas
The Jayne Mansfield Story (1980) – an acclaimed TV film in which he played Mickey Hargity
Conan The Barbarian (1982) – the first super-hero / warrior style role he had, which showcased his fine physique, acting talent and quirky sense of humour
Terminator (1984) – a high octane action movie wherein his iconic line "I'll be back" was coined
And a whole host of other films in which he played no-nonsense characters with witty one-line comments that became associated with his humour and acting. Many of Mr Schwarzenegger's films have had the 'feel good factor' – for example ' Kindergarten Cop' and a string of other family themed films in which he has played the 'good guy' looking out for the little guys (children).
The Eco-Friendly Austrian Oak
Whatever shortcomings Mr Schwarzenegger may or may not have, his commitment to environmentalism can't be denied. In his role as Govenor of California (2003) he placed a high value on care of the environment, which most likely came from his Austrian upbringing. Austria has one of the best records for recycling and environmental protection  - not only in Europe – but in the world.
For more information about water conservation; paper recycling; plastics management and other examples of the Austrian commitment to the planet, check out the links here.
The Tiny Town of Thal
Even though Herr Schwarzenegger has long been gone from this Austrian hide-away, the townsfolk remember their absent son. A museum has been opened at his former home, exhibiting over 1000 artefacts from the life, times and career of this bigger than believable 'boy from the backwood'.
Set alongside:
the ancient Castle – built in 1259, but a ruin from the 1600s until 1996 when parts were renovated for habitation
and the fantastic Oberthal House (a fortified Manor house with a dairy and secret underground passageway that leads over 2 miles to the city of Graz), which in 1846 was modelled after a Scottish Castle and between 1945 and 1955 was a Garrison of the British Army
the museum is an attraction well worth visiting.
And it's all only a short scenic drive away from this charming traditional style all-season holiday home in Stadl an der Mur, Styria. To book your holiday near Arnie's former home, please don't hesitate to contact me.