It seems fair to say that Jean Cocteau (1889-1963) would scarcely have been a significant poet without Apollinaire, or novelist without Radiguet, or filmmaker without Bunuel. Certainly, he would not have made much contribution to the visual arts without the spur of his friendship and collaboration with Picasso. Almost all my lithographs by Jean Cocteau were conceived as illustrations to his own plays. They were printed by Mourlot in 1957.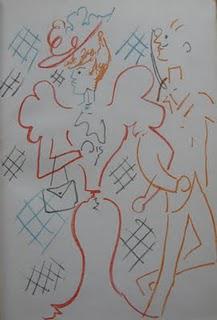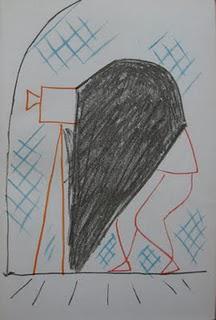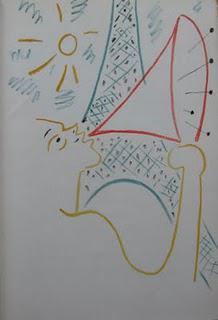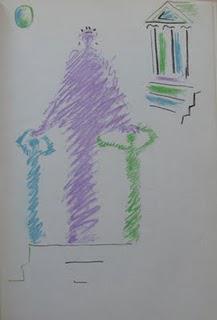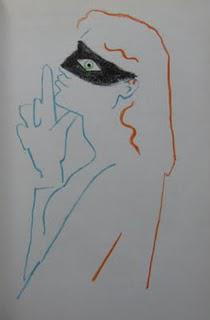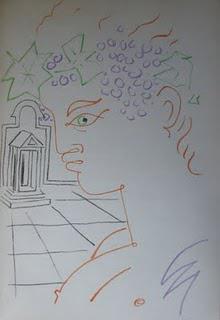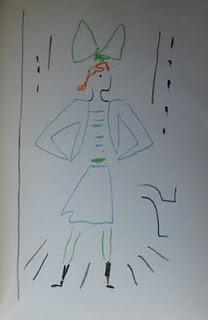 These rapidly-sketched works would not convince anyone that Cocteau was a great artist, but they do show, I think, how thoroughly he absorbed Picasso's intent playfulness of line. I like them very much - more so than the Picasso-esque bullfighter he contributed to Prints from the Mourlot Press in 1964.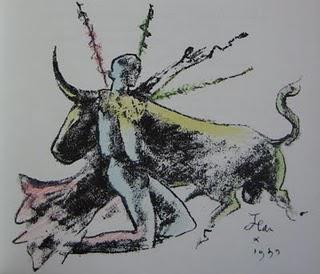 Actually, my favourite work of art by Jean Cocteau would be unreproducible on this blog. It is his painted fishermen's chapel in Villefranche-sur-Mer, just across from the Hotel Welcome where Cocteau lived for long periods. The walls of this tiny church, the Chapelle Saint-Pierre, are stunningly frescoed with images of fisherfolk and angels. Angels with hairy armpits, which just about sums Cocteau up, I think.