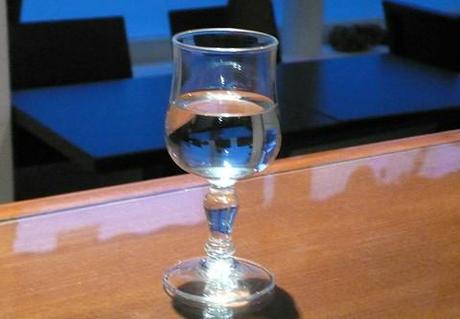 Is the glass half full or half empty? Why it's better to say empty.
The background
"Think positive", that old chestnut, has been the basis for self-help books since pretty much the dawn of self-help books. But what if thinking positive didn't help at all? What if it actually hurt?
Oliver Burkeman tackles this issue in his new book, The Antidote: Happiness for People Who Can't Stand Positive Thinking, coming up with his own prescription for success that he calls the "negative path" – happiness through failure, imperfection, uncertainty and learning to be a loser.
It's a message that may find footing these days, with reports coming out weekly that children, exposed to incessant optimism, are increasingly unable to cope with failure (says The Daily Mail). So far, reviews for the book are largely (ha!) positive, but that might not be surprising given that they come from The Guardian, where Burkeman has been a columnist writing about self-help and social psychology for many a year and where, PS, you can buy the book.
'Engaging' search for happiness
Alexander Larman, reviewing the book for The Observer, found it an "engaging" examination of the cult of positive thinking and a search for those who "have set themselves apart from the suffocating rat race of modern life". Wrote Larman, "If life can only have one destination, then, Burkeman argues, we should enjoy the journey as much as we can and deal with the terminus when it comes. It's a simple idea, but an exhilarating and satisfying one."
Burkeman a 'very rare beast indeed', his book a 'Pimm's on a summer's day'
Julian Baggini was equally effusive at The Guardian, declaring that the book is "like a Pimm's on a summer's day: refreshing if consumed by those already sceptical about the power of positive thinking, bracing if splashed in the face of those who aren't." Burkeman, he says, has proven himself a "a very rare beast indeed" in his Gurdian column, "never sneering or snooty about the self-help world he explores", but he certainly hasn't drunk the Kool-Aid. Burkeman "has written some of the most truthful and useful words on [happiness] to be published in recent years" and though he draws on the works of others, "the book's quiet wisdom is all his own". Concluded Baggini, "This is a marvelous synthesis of good sense, which would make a bracing detox for the self-help junkie."
Deftly shows why 'ill-thought-out self-help quick fixes aren't helpful'
In a review not affiliated with Burkeman's place of employment, David Agnew at TheSkinny noted that though the book tackles some of the obvious – "Goal-setting produces more stress, while avoiding grief prolongs the grieving process, and in general, ill-thought-out self-help quick fixes aren't helpful" – it does it in a deft, "even-handed way" way, considering all the angles. Agnew awarded the book four out of five stars.
The Antidote in Burkeman's words and Scriberia's illustrations

More in books

Martin Amis says women write better sex than men
Bring up the Bodies by Hilary Mantel is marvellous
Seasons in the Sun by Dominic Sandbrook pleases critics