*Trumpets Please!*
We would like to announce that Tux & Tales Photography is going to attend our very first wedding fair.
But as you may have guessed, it can't just be any 'ol wedding fair that breaks us from our wedding fair phobia.  We will be attending the brand new Alternative Wedding Fair in St. Ives, Cambridgeshire on the 23rd of October, 2011 (11am-4pm).
This fair is aimed at brides and grooms looking to step away from tradition and blaze their own wedding trails. Heidi, the fantabulous coordinator from An Affair To Remember has hand selected every vendor for their creativity and experience working with brides and grooms who think 'outside the box' (and some who smash the box into little bits!).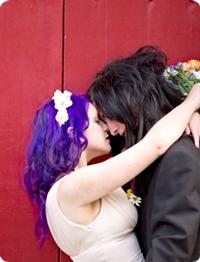 If you are in the area (or even if you aren't in the area, but you are looking to engage quality vendors with alternative style and distinction) stop on by! The fair is FREE if you book in advance (click the badgey-thingy to make the jump) and £3.00 at the door. 
Who is this fair for?
Brides and Grooms who are looking to step away from tradition
Brides and Grooms who rock an 'alternative style'
Brides and Grooms who know that 'alternative' doesn't have to equal tacky
Brides and Grooms who may have non-traditional religious beliefs
Brides and Grooms who know that beauty is all about being exactly who you are – no holds barred
<Nerdy>

<Punk>

<Geek-Chic>

<Emo>

<Whimsical>

<Goth>

<Retro>

<Hispter>

<Wicca>

<Pagan>

<Magical>

<Rock n roll>

<Scene>

<Funky>

<Quirky>

<Steampunk>

<Vintage>
Want to find out more….click the badge….
Ps…think that badge is the raddest thing that ever happened to you? Well, that might be because I designed it.
{lang: 'en-GB'}