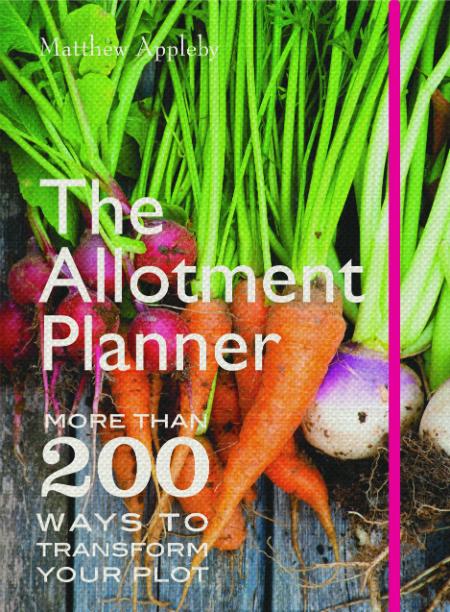 Recently I was asked if I would like to review a book, The Allotment Planner by author Matthew Appleby. I already have a couple of allotment planner style books that I do dip into, I was intrigued to find out what this book had to offer and agreed to be sent a copy.
Published November 2013 by Frances Lincoln and priced £14.99, The Allotment Planner is a rustic-style book with beautiful, colourful photography throughout. It has a sturdy hardback cover with elastic to keep pages under control in windy weather, obviously designed to be used frequently at the allotment plot. There's an introduction by Alys Fowler, introducing the author with fondness, touching on the subject of his rather naughty yet refreshing and fun attitude towards allotment gardening.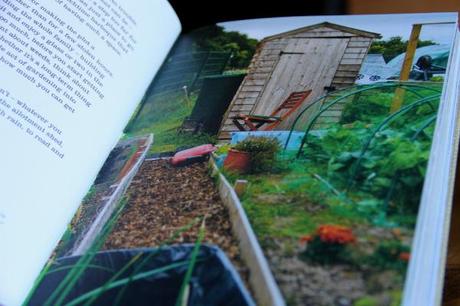 The book is arranged into monthly sections with lined pages for your own notes, also pointers on what to sow, plant and harvest, and other timely reminders to get the most out of your plot. Each month offers 4 or 5 projects for the reader to ponder such as keeping chickens or bees, growing wildflowers and giant vegetables, creating wildlife / private retreat areas and dining, partying and camping. Some of the projects have been covered in other books that I've read, but there are plenty that haven't. OK, so camping on your plot might push the boundaries with some allotment site rules but the book will help to keep you on the right side of the committee, with useful information such as plot-sharing if you're struggling to cope.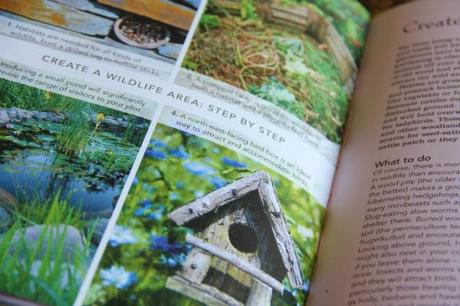 Having an allotment is so much more than having a strip of land to grow carrots and spuds, people tend to forget that or not realize how much more there is to gain from having an allotment. A plot can be a haven for wildlife, a place to be creative or used as a retreat for quiet time, gather socially with friends and family, share produce and get everyone involved. The Allotment Planner encourages you to do all of these things and more, to make the most of your allotment plot in ways that you may not have thought about previously, and reminds you to have fun with it too.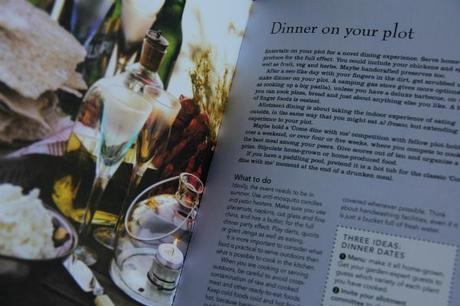 A great read and useful book to have at the allotment, it would make a great Christmas present and would be suitable for a complete beginner.
Author Matthew Appleby is a blogging garden journalist on Horticulture Week who writes for The Guardian, Amateur Gardening and other national newspapers. He cultivates an allotment in Wimbledon, southwest London.
Special thanks to Jessica at Aurum Publishing Group.
Filed under: Book Reviews Tagged: allotment book, alys fowler, book review, frances lincoln publishers, matthew appleby, the allotment planner, the allotment planner book