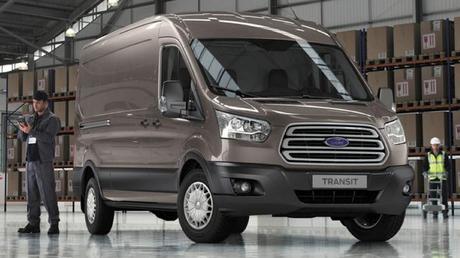 An Overview: Ford Transit
Ford Transit, a subsidiary of Ford Motor Company is a series of Light commercial vehicles (LCV). Ford is present in LCV segment since the year 1965. The vehicle is sold in the form of cargo van, passenger van, pickup truck, minibus, etc… Transit has been manufactured in different forms over the years. After the reveal and launch of Ford Transit 2014 in Europe Auto Expo, Ford has recently come up with its renewed version namely Ford Transit 2015. Initially designed In Europe and for Europe usage, Ford Transit is now being produced in other parts of the World namely, North America, Asia and Europe itself.
Ford Transit 2015:
The Ford Transit 2015 is an altogether new offering by the company. Ford has revived and revamped its passenger van to a great extent. The noticeable and remarkable feature of Ford Transit is that it can be customized greatly, improved upon drivability, modern and trend look, feel, features and high on engine functionality. Ford Transit 2015 is a splendid model in this segment. The look and make of this model is quite stunning and eye catching. Equipped with the superior quality for fuel economy, slipping style and huge car like build, Ford Transit 2015 enters and creates a new edge for huge American vans.
With respect to customization, the Ford Transit 2015 has been made with great customizing options as well. The LCV comes with an option to choose between three different body lengths, three roof heights and two wheelbases. The potential buyers can choose a windowless Ford Transit with respect to business purpose. However, the feeling of space, luxury and comfort can be well enjoyed in a passenger wagon. The new version has an improvised performance from engine's line up, its solid Eco Boost twin turbo V6 and turbo diesel support of 5 cylinders.
Special Features:
Ford has benefited the masses by providing customization options in its all new Ford Transit 2015 version. There are three levels in Ford Transit namely, XL wagon, XLT wagon and Cargo van. These wagons can be purchased for 8 passenger, 12 passengers and 15 passenger patterns.
Cargo Wagon: This wagon comes in both single as well as dual rear wheels option. It comprises of a tilt-telescopic steering wheel, power windows, locks, 16-inch steel wheels along with hubcaps, variable intermittent wipers, front air conditioning, etc…
XL Wagon: Adding an 8 passenger seating arrangement, the wagon comprises of full-length cloth headliner, tinted windows all around, six audio speakers and front foot-well illumination. It is also available in 12 and 15 passenger pattern with rear air conditioning.
XLT Wagon: The LCV is an upgraded and improvised form from the above two versions. It comprises of silver wheel covers, chrome grille surround, reclining rear seats, full-floor carpeting, 8-speaker CD audio system, adjustable driver lumbar support, automatic chrome-trimmed headlights and rear dome lamp with theater dimming.
Safety: Ford Motor Company has taken special care with respect to Safety by installing 4-wheel anti-lock disc brakes and stability control developed with rollover prevention technology. The LCV has rollover prevention technology, passenger front airbags and side-curtain airbags and thorax airbags