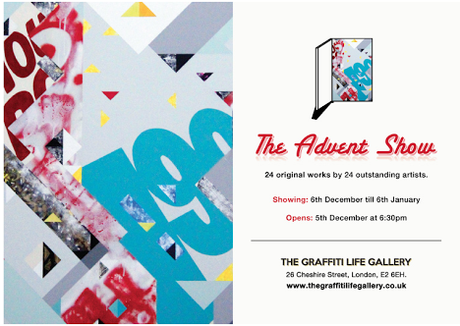 The Graffiti Life Gallery in Shoreditch is all set for their December exhibition 'The Advent Show', which will feature original works by 24 incredible artists in their celebratory
Christmas
special.
This show is their take on the Advent Calendar format. Each artist has created an original piece and a design for their accompanying door. Throughout the month of December they will be unveiling the works daily to online audiences, though gallery visitors get a sneak preview of the entire show…
The Graffiti Life Galley will be holding a private viewing of the new exhibition this Thursday 5th December at 6.30pm.
To attend the private viewing please RSVP
[email protected]
Graffiti Life
- 26 Cheshire Street - London, E2 6EH.