I love my iPad more than you could ever know, if I'm going away ...it's with me, if I'm off out for the day ...it's near me, if I'm off to work ...it's next to me... I like to think I have a modern adult comfort blanket. 
I have previously posted about various cases on the market to protect and jazz your pad up with, but like anything fashion related I tend to get fidgety easily and want to update.  I love anything art related and tend to opt for being a touch different, so when hu

nting for my new case

I have truly
gone

looking with
that idea in mind.
If you like to be different, what do you go for? I don't do simple colours when it comes to my pad covers,  I like things to reflect my personality and be a bit more interesting.  When I was asked by the team at Caseable to create an iPad using their system I was excited to think I could create something myself. I popped onto Caseable I saw you could chose from a variety of different artists, or you could infact upload your own image or design.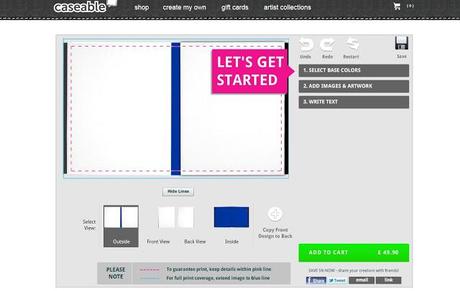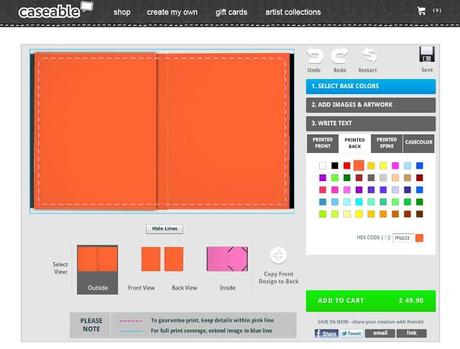 You can chose any image or color for the outside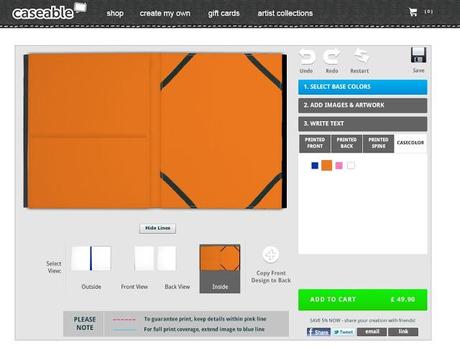 As you can see this is what the inside looks like - there is a handy sleeve for paperwork & elastic bands to hold you iPad in place
As you can see above you can basically create your own from scratch - or if you prefer to use artwork done by a professional artist. I took hours to decide as you can select from every kind of style you can imagine.  There are classics looks, then of course quirky ones, but I fell in love with Bianca Green's artwork.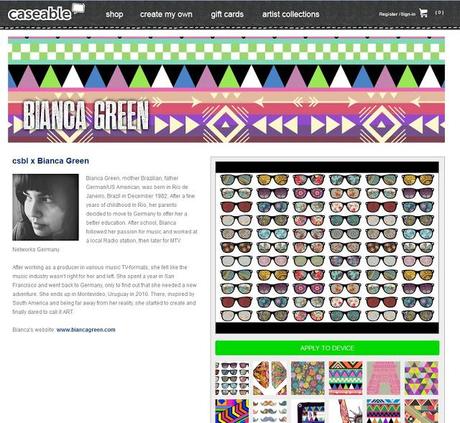 The images she created were feminine but not stereotypically girlie.  I decided to go for her roses as the design wasn't how you would usually see them they were blooming with such colour, and to be honest they fitted my personality very well!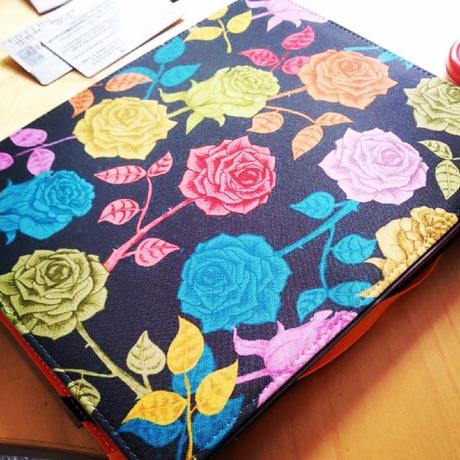 When I received my pad you could tell it was well made, and it was very clear a lot of good detail went into the creation.  The case can be safely shut with a colourful elastic band that goes around the outside, and I was really impressed with the finished product that costs £49.90. 
You honestly have endless options to pick, and even better Caseable don't just do iPads you can get smart phones cases, Kindle cases, laptop cases, e-reader cases and even tablet cases - all at a variety of prices.  This is a great idea for present shopping, maybe you know of someone who is getting a Kindle for Christmas? Why not personalise a case for them? 
The best thing is you can't buy this off the highstreet so I know I'm less likely to bump into someone with exactly the same as me! 
If any of you go to any blog meets or press events you'll certainly spot me with my jazzy iPad case.... you'll never lose me that's for sure. 

xoxo