This past Monday was the 66th annual Emmy Awards ceremony that was held in the infamous Nokia Theatre in Los Angeles. Celebrities, who had been celebrating for the previous week at sponsored parties, arrived at the Nokia Theatre to honor their fellow actors and actresses for their works of excellence in the television industry. Just as in every celebrity event, the star gazers are interested to see what the celebrities were wearing, whether it be good or bad.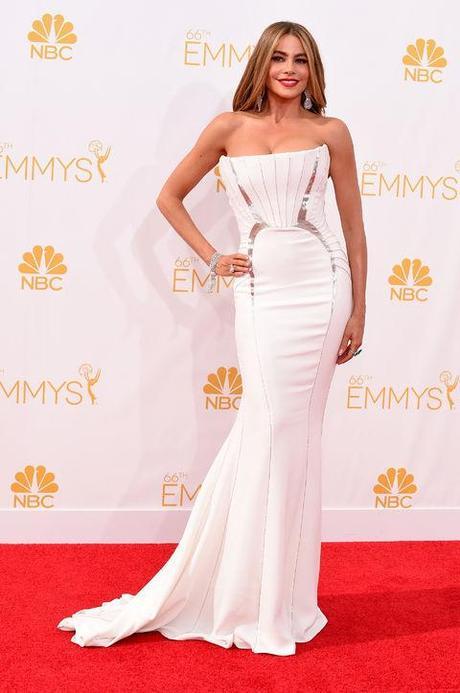 When looking at the color scheme this year at the Emmy's, not only was red prominent, but white seemed to dominate the red carpet. One of the women in the stunning category was Sofia Vergara, from the popular show Modern Family. She arrived to the Nokia Theatre is a beautiful, curve-loving white gown by Roberto Cavalli. This strapless creation has a structured top that is accented with vertical shimmering lines and pleats that bring your attention to Sofia's tiny waist, then follow over her hips to the floor with the seaming. It is the grown- up version of The Little Mermaid for sure.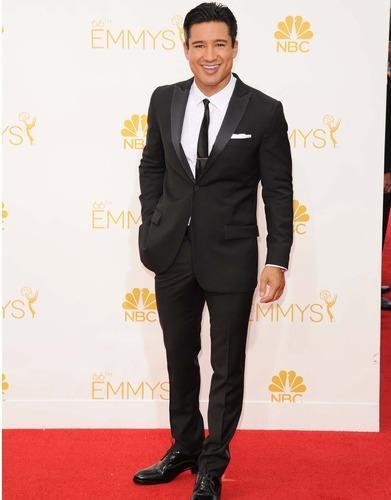 Next, is actor and TV personality Mario Lopez. Even though some may hate him for it, it is almost impossible to make him look bad. Here he arrived to the Emmy's in a basic black tuxedo with a crisp white dress shirt and white pocket square accent. Mario departs from the traditional look with his skinny tie, in place of a bow tie. He definitely would win in the handsome category.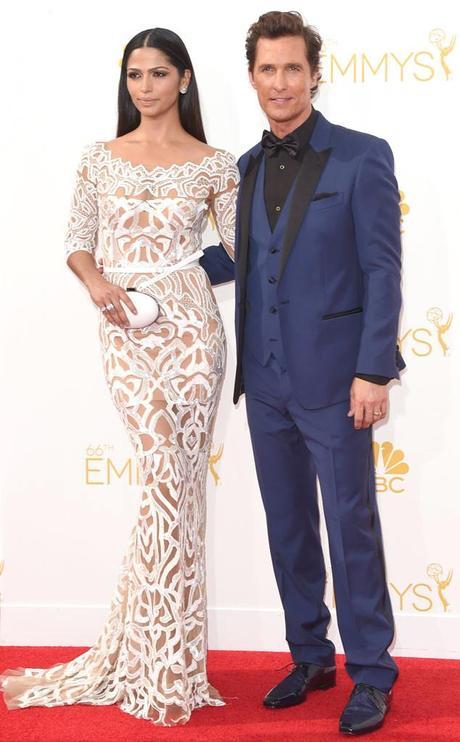 The red carpet also welcomed a pair who usually fit in to the fashionable couple category: Actor Matthew McConaughey and model/wife Camilla Alves. Camilla joins the ladies in white with this beautiful, lacey cut-out gown by Zuhar Murad's 2015 Ready to Wear Collection. Matthew, who is a devoted fan of Dolce & Gabbana, is wearing one of their tuxedos in cobalt blue with black accents. Normally, I am a huge fan of Matthew McConaughey's fashion choices, but not this one. I can't quite decide what is throwing me off, maybe not the right coloring for him, but his tuxedo looks too prom-ish for my taste.