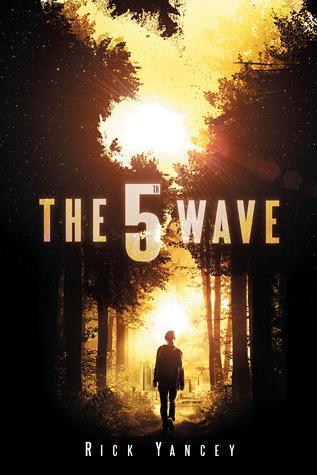 The 5th Wave
(The 5th Wave #1)
Author:
Rick Yancey
Released:
May 7th 2013
Pages:
457
Rating:
3/5


Synopsis:
After the 1st wave, only darkness remains. After the 2nd, only the lucky escape. And after the 3rd, only the unlucky survive. After the 4th wave, only one rule applies: trust no one.
Now, it's the dawn of the 5th wave, and on a lonely stretch of highway, Cassie runs from Them. The beings who only look human, who roam the countryside killing anyone they see. Who have scattered Earth's last survivors.

To stay alone is to stay alive, Cassie believes, until she meets Evan Walker. Beguiling and mysterious, Evan Walker may be Cassie's only hope for rescuing her brother--or even saving herself. But Cassie must choose: between trust and despair, between defiance and surrender, between life and death. To give up or to get up.
My Thoughts:
This was another one of those scenarios where I didn't know anything about the book until I saw the trailer for the movie. I must be falling behind on my reading game. I haven't seen the film yet, as I wanted to finish the book first.
Here's the thing about alien invasion stories, they kind of creep me out, only because, I feel like this could totally happen!
Okay maybe not this exact scenario but still. The story and setting are very bleak and terrifying but I feel as though it makes a really good setting for these characters. You get to work with them through their struggles and watch as they find their strength.
I will say that I have a hard time with multiple POV's in one story. I think it's just the way my brain works but often times I find myself getting confused because I'm so used to reading it as one person that I forget that I've switched? I don't know but I didn't terribly mind it in this story. I like getting to see other people's POV's but I feel like once it's beyond two, I get lost really easily.
The romance in this book wasn't my favorite. I get that Evan was a childhood crush but hello, you're about to be wiped out from existence by hostile alien forces and don't even trust one another and yet you're crazy in love? It was super weird but I'm not really a fan of 'instaromance' in general.  I just wasn't feeling these two.
Over all I liked this story but I wasn't my favorite. While I want to continue on in the series and would love to go see the film, I'm not exactly rushing out to purchase the next in the book (and I feel like when I finish a book and don't immediately REQUIRE the next one, I didn't LOVE it.)
I do love however when everyone you have grown to like manages to make it to the next book in the series.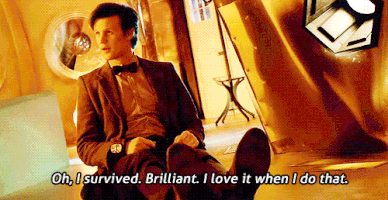 This book however, does read with a wider range than most. It feels like the perfect YA Dystopian/Sci-Fi/Fantasy crossover that can also appear to the adult sci-fi reader.
-

TWITTER

- 

FACEBOOK

 -

INSTAGRAM

 -

GOODREADS

 -

AMAZON

-