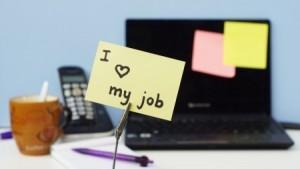 Are you interested in a job that's both rewarding and high-paying? There's good news for you if you're someone with a background in technology—or even a newbie pursuing the field. The climate of the business world is changing, and tech jobs are more in demand than ever. Better yet, growth projections for the industry virtually guarantee consistent creation of new jobs going forward. Read on to see where you can put your tech know-how to the most lucrative use.
5. Software Engineer
Average Base Salary: $98,074
Software engineers are skilled in programming, but these individuals do more than just code. This job couples a background of computer science knowledge with the ability to analyze and problem-solve. By prioritizing the fulfillment of user needs, these engineers use their talents to assist in the creation and development of a variety of software types.
4. IT Project Manager
Average Base Salary: $103,710
Strong leadership and communication skills are a must for managerial positions like this one, as each project manager is responsible for a group of information technology (IT) employees. In addition to being deadline-oriented and organized, these project managers should be able to direct and delegate IT research and responsibilities with an overarching goal of quality service. Individuals interested in the position should be excellent strategists with the ability to assess their resources quickly and accurately. Unsurprisingly, this is a good job for a people person (and someone with a background in IT).
3. Data Scientist
Average Base Salary: $104,476Dubbed "The Sexiest Job of the 21st Century" by
Harvard Business Review
, the data scientist position welcomes a variety of tech backgrounds. If your thing is software engineering, for example, you might end up designing an infrastructure to streamline a company's data usage. Depending on the nature of your employer's relationship with data—whether it is the central product or just a byproduct of their business—the job description can vary. Ultimately, experience with statistics, mathematics, and big data analysis can only increase the qualifications of a hopeful applicant.2.
Product Manager 
Average Base Salary: $113,363It pays to be a leader in the tech world. As the second managerial position in this Top 5, the role of the product manager also necessitates people skills and delegation abilities. If you feel you'd excel in a position that interweaves technology know-how with business smarts, this is the job for you. A marketing background would be put to good use here, as well as an aptitude for assessing customer interest in new products.1.
Solutions Architect
Average Base Salary: $121,657The solutions architect plays a crucial role in software development. Individuals in this position are responsible for identifying the final goal of a development process, then organizing the process in such a way that allows for fulfillment of that goal. The architect should be project-oriented and skilled in conceptualization as well as pattern identification.Salary quotes taken from Glassdoor's "25 Best Jobs in America for 2015″ report.