Anthony's Hotel Rating:
74/100 X
Welcoming:8/10 Menu Choices: 9/10 Food Presentation: 9/10
Food Temperature: 8/10 Food Taste: 14/20 Service: 7/10
Ambiance/Music: 7/10 Architecture/Interior: 7/10 Air Quality: 5/10
Total: 74/100
That was my second time at The Mövenpick dead sea with an improved experience on many levels. We reached the hotel at noon and were planned to stay for three consecutive nights. All passed smoothly with large rooms, an enjoyable view and an acceptable service. Unfortunately, I find services in here to be expensive for what they are, in other words, you don't get for your money.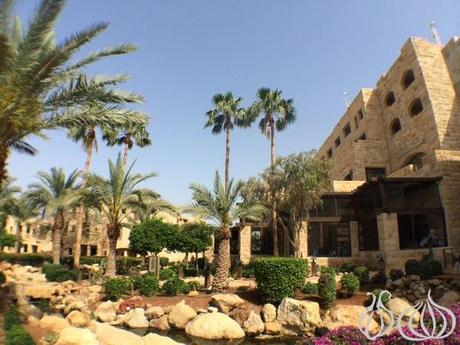 The 5-star Mövenpick Resort & Spa Dead Sea is found in a traditional village nestled amongst lush gardens. The resort is set on the northern shores of the Dead Sea, at the lowest point on earth. The Dead Sea resort has a total of 346 luxurious rooms, of which over two-thirds are smoking; there are non-smoking rooms on several floors and blocks. Most rooms have either a balcony or a terrace; interconnecting rooms and rooms for physically challenged are also available.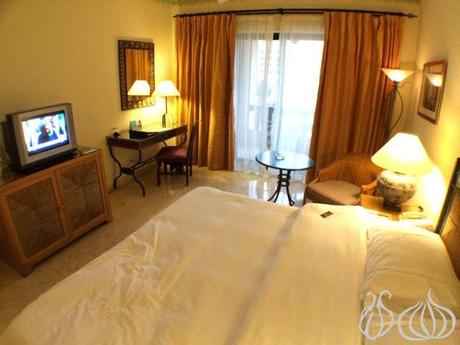 I liked and enjoyed:
The rooms are fine, not too warm and not too luxurious but nice. Large wooden green doors separating the room from the bathroom, a large bed, a working desk and a sofa
The room size is good for the location
An individual balcony for every room
The large beds
The colored slippers offered
Trinitae, locally produced, amenities from the dead sea proposed
Didn't like in the rooms:
The mini old box 17inch TVs still installed in 2014: A complete change should be considered
No bathrobe is offered in here, despite the fact that many use those to go down to the beach
The huge white fan installed over the beds that is surely not of five star hotel standard
A cheap minibar choice with no alcoholic beverages
To discover something new and different from last year's stay, I decided to order some diner in the room.
Smoked salmon salad: Thick sliced salmon served with capers, onions, lemon wedges and horseradish cream. One of the cheapest salmon quality I've ever had and a plate that's not even appetizing.
Club sandwich: Sliced grilled chicken breast, beef ham, fried egg, tomato, cheese and lettuce. The bread was too chewy and the fries too cold. For the price paid, I was expecting something much better
Deep fried chicken nuggets with French fries and garlic mayonnaise. Too commercial and too oily. Not even kids food.
Hamburger: Let's say, acceptable!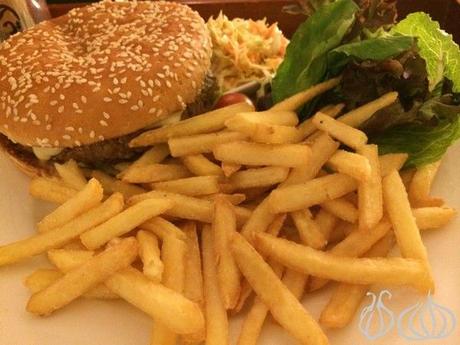 My thoughts and suggestions during your next visit:
Ask to have a room in the resort near the spa and beach and not in the main building since staying at the Movempick is surely meant for the spa and relaxation. The resort has a nice feel around the trees and pathways leading to the Dead Sea
Keep some slippers with you and never walk barefoot because the alleyways are black and dirty
Enjoy a nice breakfast with a wide variety of international choices. More than 10 different stations offering all you desire from cheeses, Danish delights, cooked platters, eggs, cereals a fruits
Lunch and dinner buffets are tasty offering a very generous choice as well. I enjoyed tasty meals at the Movenpick
Expect a lot of flies. They are everywhere and so annoying
BRAVO: Internet is now free since the last time I've visited
The Mövenpick Resort & Spa Dead Sea's selection of nine restaurants and bars offers a delectable variety of cuisines catering to all tastes.
Even though its a beach resort where people come for treatments and relaxation and are not seeking luxury, it still is the Movenpick! There are important little details missing in the service , savoir-faire and attention that are not up to the standard of the brand's name and reputation. I think this place is too expensive for what it is.
























Pages  [
1
]  [ 2 ]  [ 3 ]  [ 4 ]  [ 5 ]