This post may include affiliate links, including Amazon Associate links. I may earn money if you click on one at no extra cost to you.
Travel decor is the creative way to bring your love for travel into your home.
Bring your wanderlust home with this travel decor, which will do more than just inspire your next trip. Travel is a way of life, any avid traveller will tell you that. And what better way to surround yourself with it than by adding all things travel to your home decor. Whether you want to add in big statement pieces or just a few travel-inspired touches to your home, there is a great travel decor item waiting for you right here.
Here are some of our favourite travel inspired décor pieces:
Bedroom Travel Decor
Related Reading: 19 Wonderful Gifts for People Who Love Germany
Related Reading: 58 Wildlife Books that Animal Lovers Will Enjoy
Travel Decor for you Kitchen
Related Reading: 64 of The Best Adventure Books Ever Written
Living Room Travel Decor
Related Reading: World Map Wallpaper and Murals: The Top Picks for every Travellers Home
Related Reading: Packing Cubes: Why You Should Use them on Your Next Trip
Related Reading: 5 Staycation Ideas To Have an Amazing Local Adventure
Related Reading: 14 of the Best Eco-Friendly Gifts for Travellers That Give Back
Travel Decor for your Office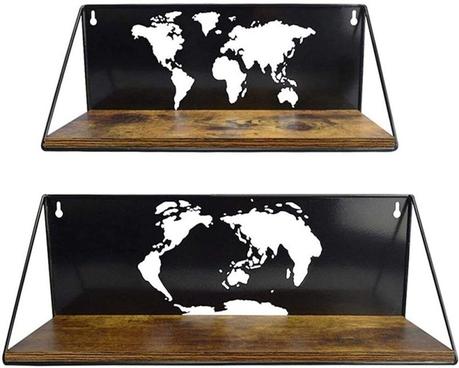 This is a firm favourite on this list of travel decor. These world map cutout shelves are an inspiring and unique addition to your travel decor. Practical and beautiful, this set of two shelves are easy to install and great for storing almost anything, including all those travel guides you love reading. They also make an excellent gift for the traveller in your life.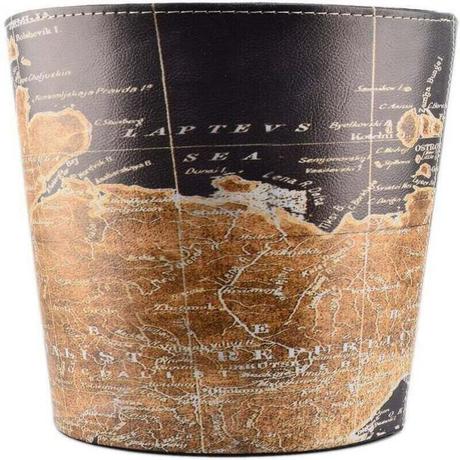 Wastebaskets don't have to be plain and simple. With the right print, it can be the perfect way to bring travel decor into your home. Add it to your home office or bedroom to add a little vintage touch and create a flawless look.
If you are a travel buff one of the best things to add to your travel decor is a scratch map. This map includes even the smallest islands in the world, perfect if you love to travel to remote parts of the world. Add a beautiful decor piece to your home which will inspire you to travel more. This scratch map also makes a beautiful gift for the travel lover in your life.
Related Reading: Keeping Travel Memories Alive
Bathroom Travel Decor
Related Reading: Gifts for the Animal Lover in Your Life
Related Reading: 25 Best Gifts for Hikers
Travel Decor for your Kids Room
For those travel-loving moms and dads out there, this world map playmat is a great addition to your babies playroom. With a great canvas cotton finish and a stylish and playful design, it will fit right into your home. Start your little ones off early with some great travel inspiration that they can immerse themselves with.
Bonus Travel Decor
Travel decor will bring inspiration into your home. It is the perfect reminder that you're next big adventure is just around the corner.