The Metropolitan Museum of Art Costume Institute Benefit is an annual event held on the first Monday in May with the purpose of raising money for the Costume Institute of the Met in New York City. The department is the only department of the museum that has to fund itself, so every year a black-tie extravaganza is thrown to make sure the legacy of the fashion world has a place to be displayed.
The "party of the year", "the Oscars of the East Coast", as the Met Gala has been called is organized by Vogue editor-in-chief and Condé Nast creative director Anna Wintour, who, year after year, rounds up a huge number of celebrities who walk the red carpet into the event. What happens inside is a secret, as this year, Ms. Wintour has banned all social media postings.
This year, the theme of the exhibit is "Manus x Machina: Fashion in an Age of Technology," which, of course is also the dress code of the party, even though the invitation (or ticket, depending on who you are) does not require a certain dress code.
The grand entrance stairs of the museum are the place where celebrities put together a true fashion show. The Gala is an event with strong sartorial presences and there's rarely a boring moment. While most of the focus goes to the ladies who attend the event, there are many notable menswear looks as well.
The tech white tie dress code was interpreted by many in quite a tautological way: silver metallic dresses and accessories that were inspired by futuristic gladiator robots composed the night's biggest trend, but there were also many other things to see as well.
The men of the 2016 Met Gala dressed up in classic, but styled up attire.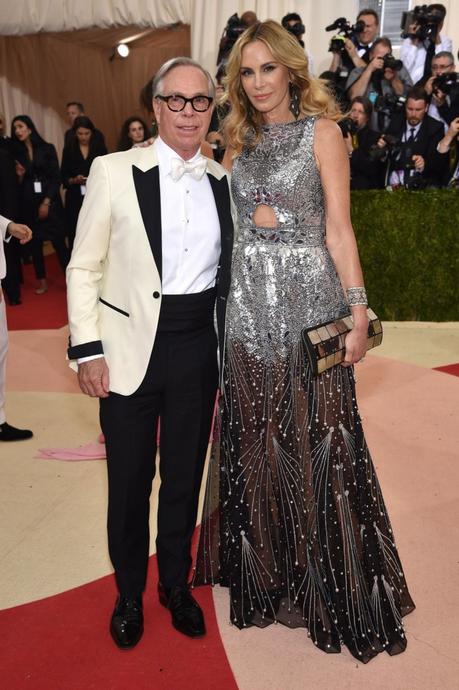 Wearing a fantastic black and white jacket, fashion designer Tommy Hilfiger took one of the awards for best dressed man at the 2016 "East Coast Oscars". If not him, then who?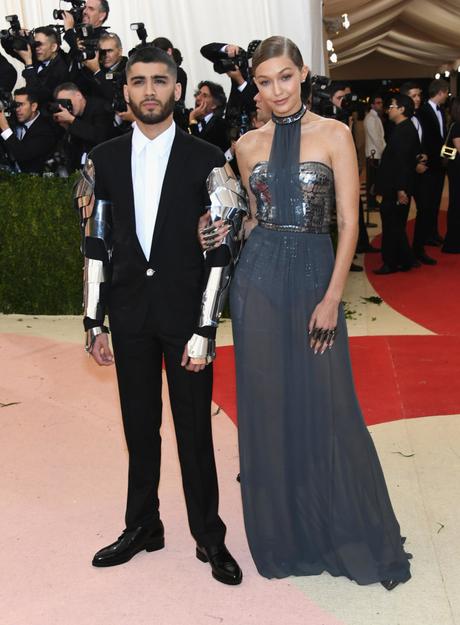 Superstar Zayn Malik took an obvious approach to the evening's tech-related dress code. Fortunately, his take on the dress code did work well and to his advantage.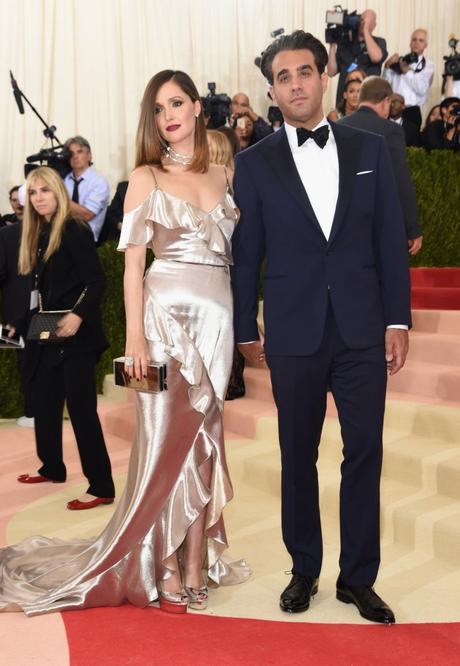 Actor Bobby Cannavale made the right choice when he picked out a blue jacket for the Met Gala. Blue is a great alternative to the classic black suit, as it makes you look young and fresh.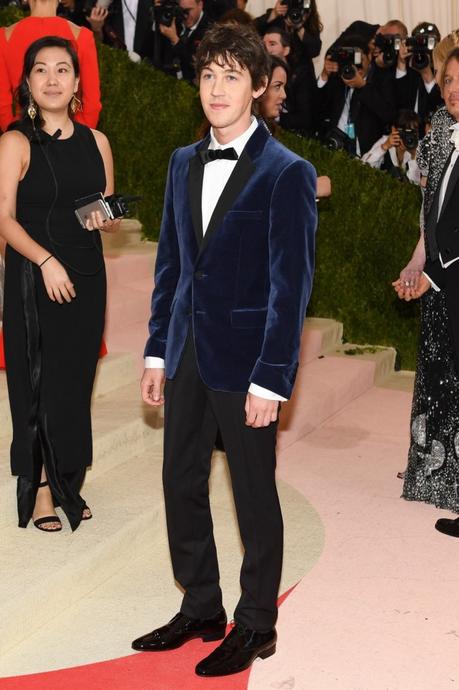 A blue jacket can be rocked in several ways. Bobby Cannavale showed one, and British actor Alex Sharp showed another way to do it: change up the material. His velvet Burberry jacket was definitely a great presence on the red carpet.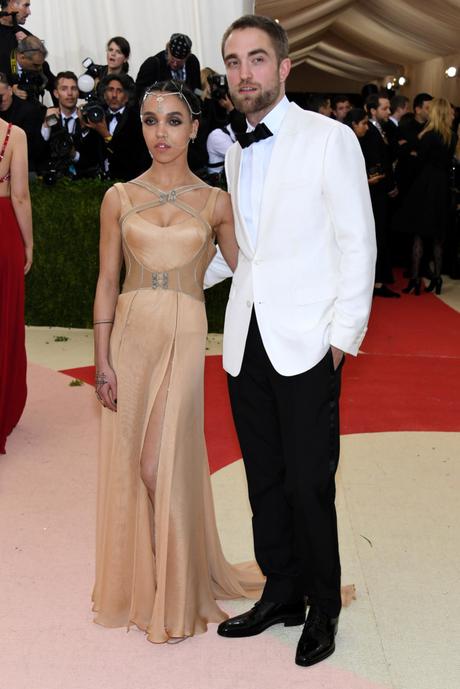 If you want to be stylish and stand out, you can do what Robert Pattinson did and wear a black and white outfit. With such a bold look, the dress code doesn't actually matter.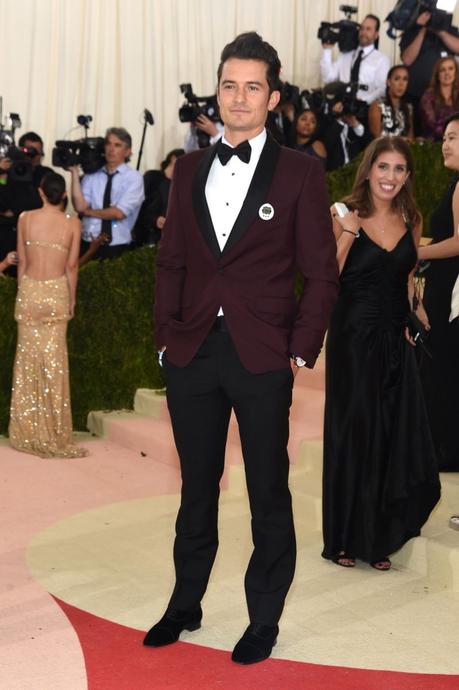 Knowing that there is sure someone to go for gray or blue instead of black, Orlando Bloom went out and got himself a dark red - maroon jacket. What we loved most about his look was that as his boutonnière, Orlando wore a tamagotchi.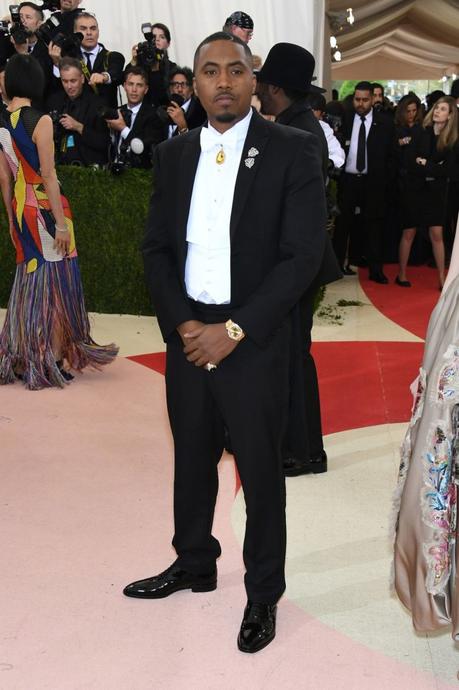 Actor and Rapper Nas wore clothes that were impeccably tailored, which made him look like a million dollars. Not only did his tuxedo have great style, but he made use of many accessories to express his personality and to respect the dress code in his way.
The 2016 Met Gala was an inspiring and creative place in terms of menswear. From Orlando Bloom's Tamagotchi to Nas' many accessories, one can notice how you can take a classic suit and adapt it to a theme and make it your own. And that's what true style is all about.
Fraquoh and Franchomme
P.S. We want to hear from you! Who was your favorite man from the 2016 Metropolitan Museum of Art Costume Institute Benefit? What would you wear to such an event? Share your feedback, questions or thoughts in the comments below! For more articles on style, fashion tips and cultural insights, you can subscribe to Attire Club via e-mail or follow us on Facebook, Twitter or Instagram!