Monday, the 6 th of June saw the Council of Fashion Designers of America Fashion Awards, which recognized outstanding contributions to American fashion from individuals from the industry and from other related fields. The ceremony consists of giving out awards from excellence in womenswear, menswear and accessories as well as for special accomplishments in journalism, creative vision and lifetime achievement.
The main winners of the event, which took place at the Hammerstein Ballroom in New York City, were Marc Jacobs and Mansur Gavriel. Other winners included Thom Browne, who went home with the awards for Menswear Designer of the Year, Paul Andrew and Norma Kalami. The International Awards was offered to Alessandro Michele of Gucci.
The men who attended the ceremony wore mostly classic suits. Classic suits are practical, elegant and go for any event, especially the CFDA Awards. In the end, you wouldn't want to make a bad fashion impression right at the CFDA Fashion Awards, would you?
So, without further ado, let's take a look at who suited up best for the 2016 CFDA Fashion Awards and the different ways in which fashion and entertainment celebrities expressed their personality and style through their suits: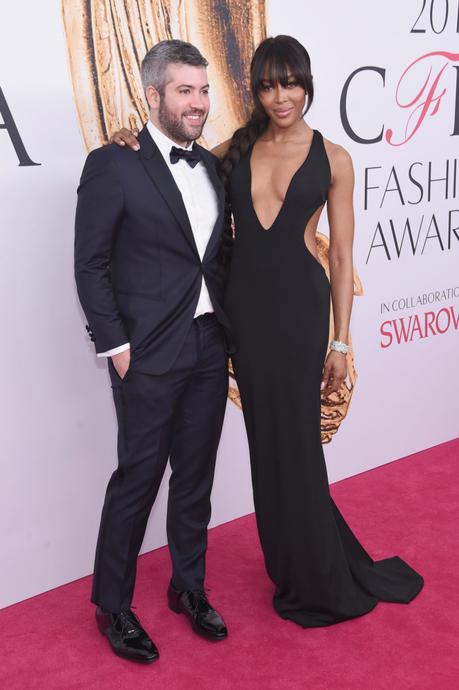 Designer Brandon Maxwell looked great in his sharply-tailored suit. Here's a lesson you can learn from him: wearing a one-button jacket will make you look more youthful and dynamic, in comparison to a two- or three-button jacket.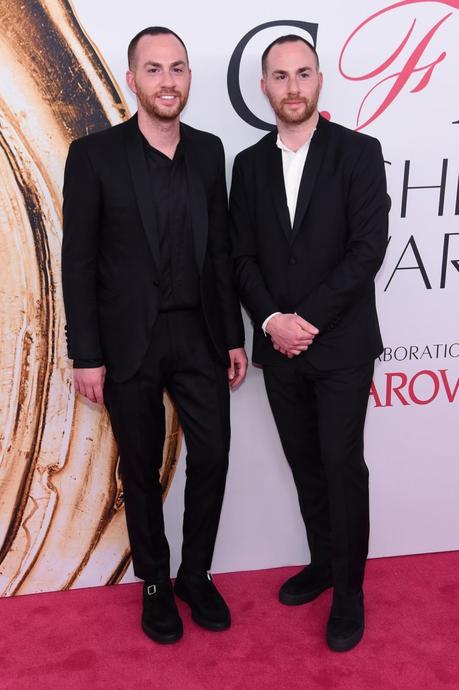 Here are two great ways to wear a suit without a tie: you can go for a monochrome achromatic scheme or you can break out the suit with a white tie. Either way, it's a win!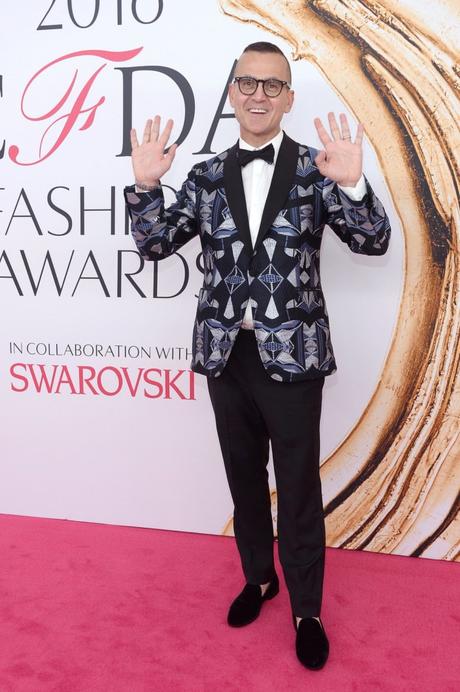 Steven Klob, the president and chief executive officer of the Council of Fashion Designers went for a suit with a pattern, which is always a great way to express your personality. It takes a lot to wear a patterned suit, but the results can be great!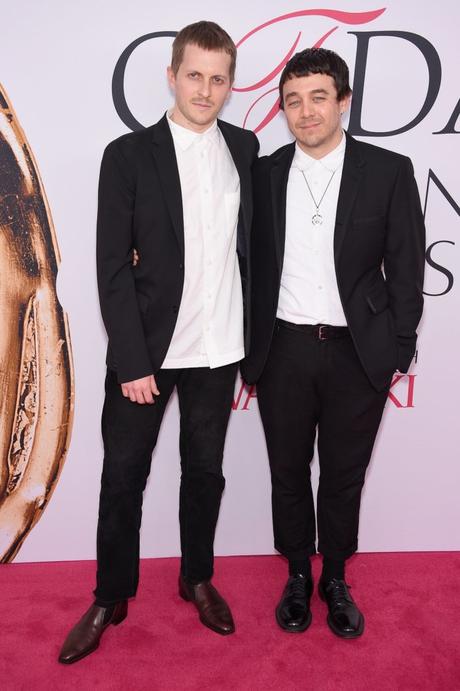 Here are two more ways to wear a suit: leave your shirt untucked (Peters), for a very casual look or with a necklace instead of a tie (Gabier). Alternative neckwear such as collar chains, bow ties and ascot ties are always great ways to style up classic attire, as Shane Gabier shows.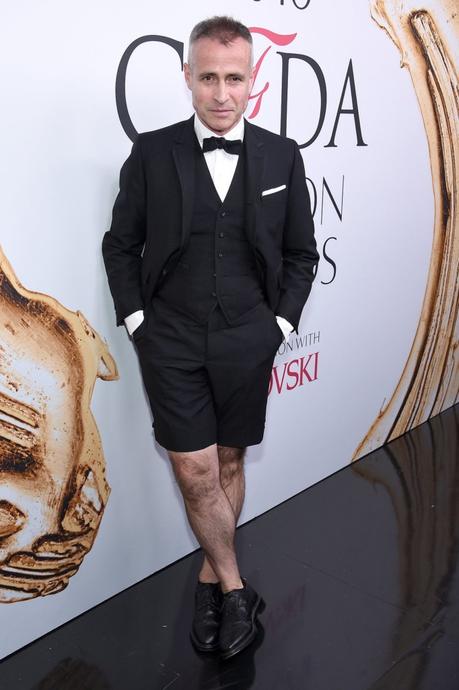 If you're feeling really bold, wear your classic suit and bow tie with shorts. The impact will be very strong and you will give out a very boyish vibe, as designer Thom Browne showed on Monday.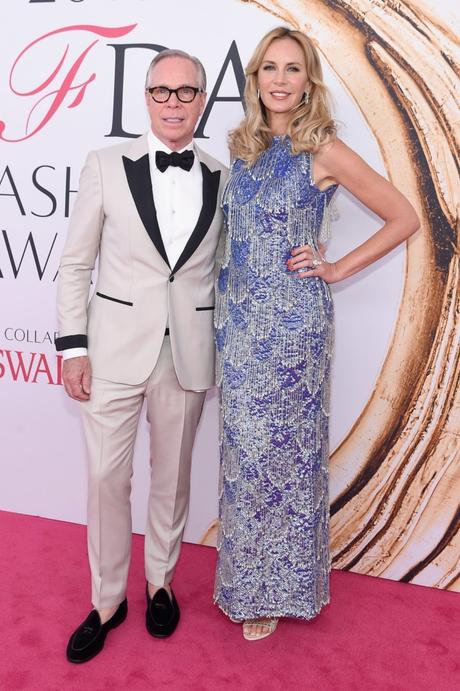 If you want to wear a suit and make it look special, you can go for a 180 degrees shift and wear a white suit, as Tommy Hilfiger did. Add some contrasting details, such as a black lapel, and you're a candidate for the best dressed man of the event!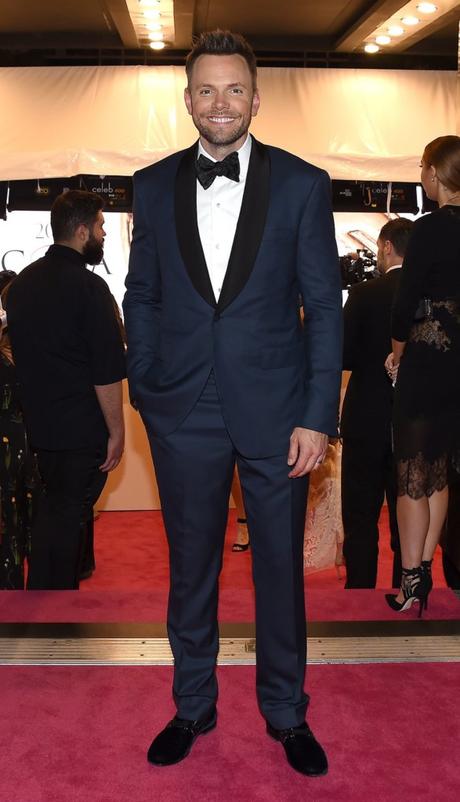 If you're feeling like mixing it up a little, but don't want to go all the way and wear a suit that is too different from the classic suit, you can go for a dark blue suit. Comedian and actor Joel McHale did that and looked really great in it.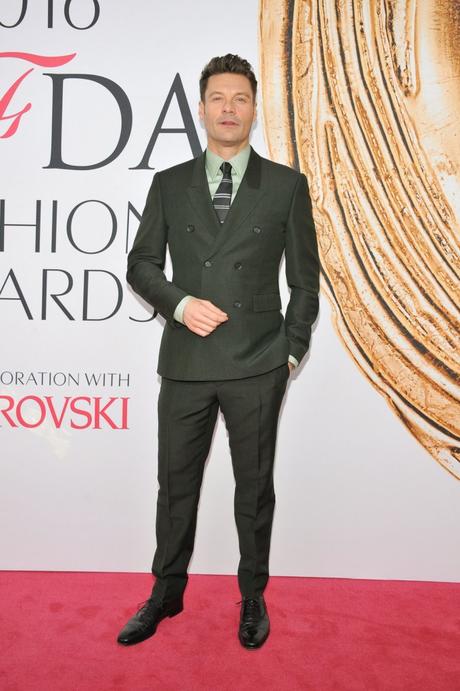 For a timeless and mature look, you can pull a Ryan Seacrest and wear a double-breasted suit. Remember that conservative outfits will look modern only if they are very well tailored, such as Mr. Seacrest's suit. Good job!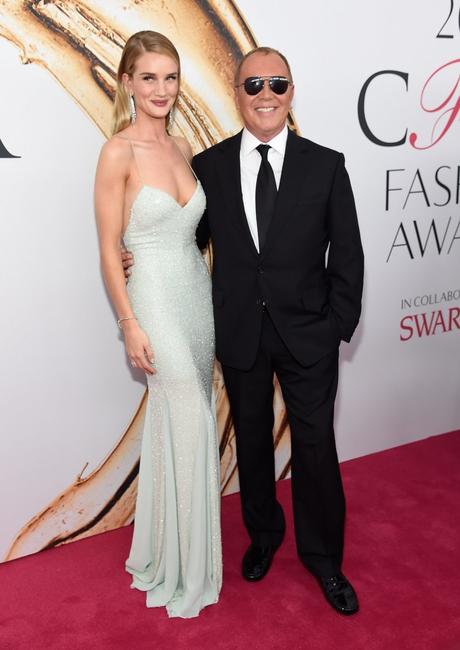 And, last but not least, if you ever feel in doubt about wearing a white or navy suit, a double-breasted one or a suit with short pants, you can always follow Michael Kors' lead and opt for very very very classic suit and tie option - it goes anywhere and it lets your personality shine through. A classic suit is a go-to piece that every man must have in his wardrobe, so take notes from Michael, men!
The fact that most men who attended the event wore classic suits, goes to show, once again, that suits represent a look that is not only timeless, but also universal: it goes on a man of any age and, if you wear a suit that fits well and that has details that are proportionate to your body, you can't go wrong, especially if you want to make a good impression.
Fraquoh and Franchomme
P.S. We want to hear from you! Who wore it best? How do you like to wear a suit? Share your feedback, questions or thoughts in the comments below! For more articles on style, fashion tips and cultural insights, you can subscribe to Attire Club via e-mail or follow us on Facebook, Twitter or Instagram!