The 2016 Billboard Music Awards took place on May 22 at the T-Mobile Arena in Las Vegas. The event was broadcast on US network ABC and was the first nationally televised event that originated from that venue.
The most awards of the night were won by The Weeknd, who took home eight Billboard Awards, followed by Adele with five.
The Billboard Awards were also a great opportunity for celebrities to walk down the red carpet and put on an unofficial fashion show. There was a lot to be seen on the BBMA red carpet this year in terms of menswear.
Take a look at the men who made our fashion edit.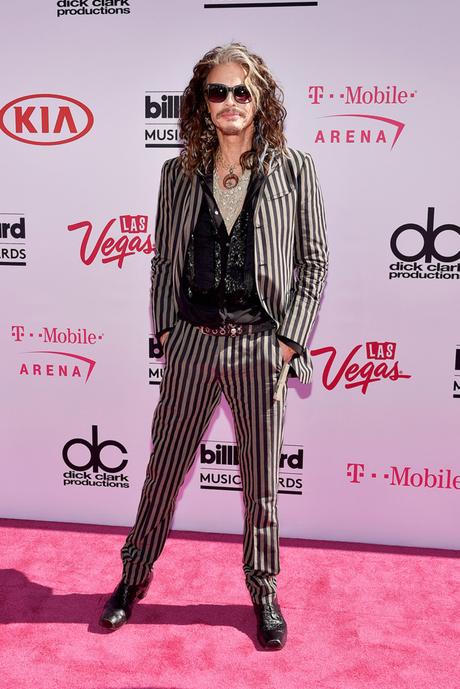 The lead singer of Aerosmith took the red carpet by storm in a very strong striped suit. Using accessories and just the right amount of glitz, Steven offered superstar elegance. Moreover, his hairstyle serves as inspiration for men in their 60s who want to carry their hair longer.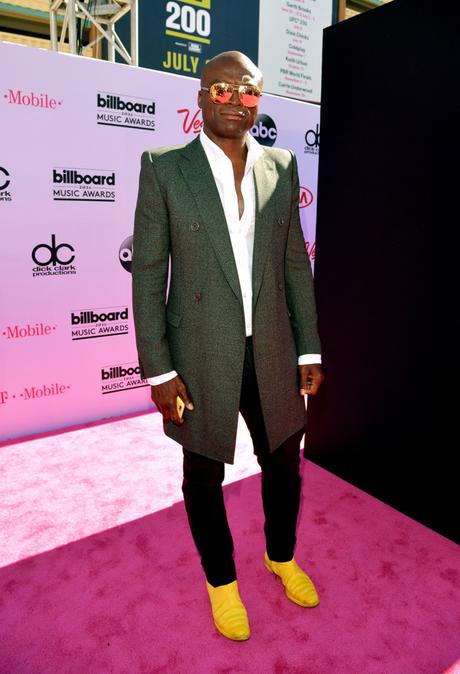 Seal wore a very simple and mature outfit that suited his skin complexion really well. What we really liked about it was that it showed how you can wear statement shoes with an outfit that is rather neutral.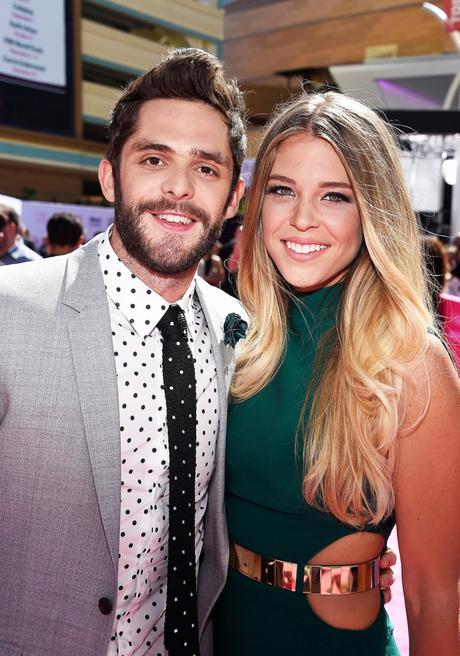 American country singer Thomas Rhett wore the type of outfit we'd like to see more of on the red carpet. He wore a white shirt with black polka dots with a black tie with white polka dots that were the same size as the dots on the shirt. Now that's a great way to break the rule of mixing patterns, which says that if you mix two patterns of the same type, they need to be of different sizes.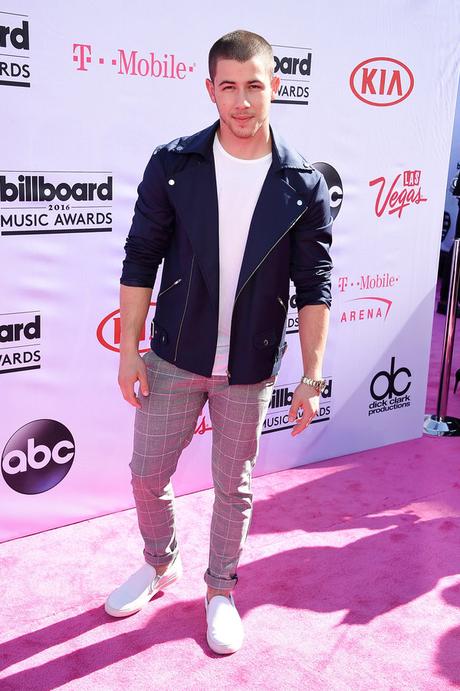 Singer Nick Jonas is often on our red carpet edits, as he is always in great sync with the occasion for which he is dressing. For the 2016 Billboard Music Awards, Nick wore a casual, yet dressy outfit. His look goes to show that you can make casual pieces look great, if they fit you impeccably and know how to put together a simple shirt, jacket, pants and sneakers look. Well done, Nick!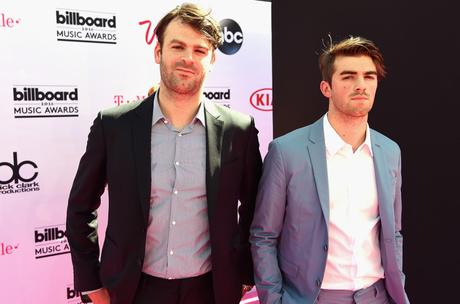 DJ duo The Chainsmokers wore matching outfits, which, even though were different and each of the guys showcased his personality through his outfit, were also cohesive and on the same page. The guys definitely showed how you can sport a dressed down business attire look, by taking off a tie and making use of colors such as pale blue.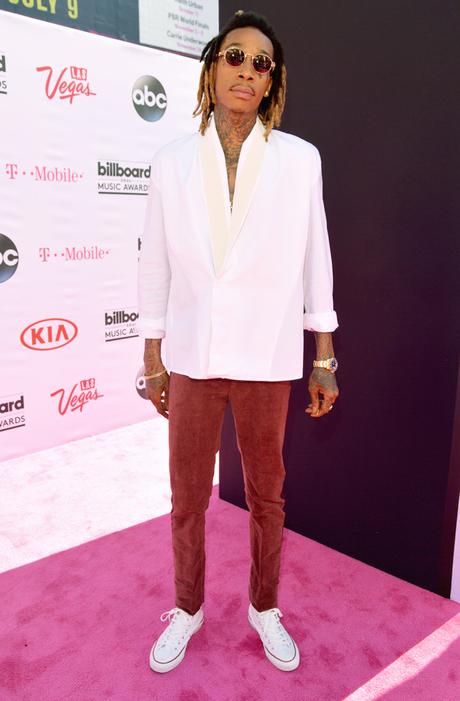 Wiz Khalifa wore an outfit that was very interesting. While we would have loved to see something more sophisticated from the rapper, we did enjoy his jacket very much: the cut was impeccable and the fabric looked rich.
The red carpet of the 2016 Billboard Music Awards was a very eclectic and interesting one. The American music stars did show versatility and offered a lot of fashion inspiration.
Fraquoh and Franchomme
P.S. We want to hear from you! Who was your favorite celebrity from the 2016 Billboard Music Awards? Which outfit did you like best? How do you express your style through your outfits? Share your feedback, questions or thoughts in the comments below! For more articles on style, fashion tips and cultural insights, you can subscribe to Attire Club via e-mail or follow us on Facebook, Twitter or Instagram!